Red Energy HPT Camps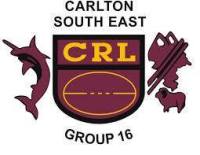 For Group 16 Media Release see more.
A major sponsorship deal between Group 16 Rugby League, Red Energy and the Country Rugby League will see an innovative scheme named the 'High Performance Training Squads' rolled out across major towns in the south-eastern New South Wales over the next few months.

The scheme is aimed at 15 to 17 year old players involving a series of one day camps that will include high performance coaching to cover elite level rugby league skills, training, nutrition and drug and alcohol awareness.

The program kicks off in Pambula on the 20th of September with the dates as follows:
Pambula: 20th September
Bega: 25th October
Narooma: 7th November
Moruya/Batemans Bay: 28th November
Cooma/Bombala: 12th December
All interested players ages 15-17 years of age are encouraged to participate. Please email your name, age and club details to redenergyhighperformancecamps@gmail.com for planning purposes.
more -->