SEASON INFORMATION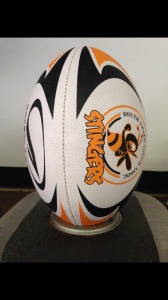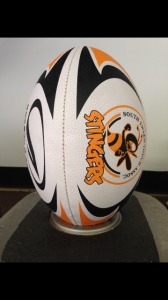 Hi all
Firstly thank you for registering your team for the upcoming season. There are a few things we need to ask you to do:
ensure all players have been given the team code and registered. Shirt orders will be placed from online registration orders.

Any late registration shirt orders will not be placed and players will need to pay an additional $10

for their shirt and shirts may not be available for the first game.
if you require any extra players for your team please send an email tosouthtweed_touch@hotmail.com let us know how many players, age group and if you require boys or girls. we have a list of individual players wanting to play.
If you are unsure of who has registered to play in your team please send an email to southtweed_touch@hotmail.com and we can send you an updated list of all registered players.

ensure that all players understand that this season there is a strict no-pay no-play policy. All players must be fully financial or they can not take the field.

Any players that are wishing to pay in cash to call 0408 426 700 and arrangements can be made.
thank you
South Tweed Touch Football
*************
TEAM REGISTRATIONS CLOSE 7TH SEPTEMBER - INDIVIDUAL REGISTRATIONS CLOSE SEPTEMBER 14TH
we are still accepting registrations for the upcoming season age groups are filling fast so be sure to get your registration details in soon.
Have you registered a team for the 2016-17 touch football season and not yet received your team code and registration instructions?
if so please send the following information tosouthtweed_touch@hotmail.com or text it to 0408 426 700
age group:
team name:
team delegate name:
team delegate contact number:
team delegate contact email:
working with children or blue card number:
Thank you.
South Tweed Junior Touch Football FAQ's #1
What age groups will be played this season?
For the 2016-17 season teams in the following age group will be run.
***Under 8 junior program (modified games to develop skills and knowledge) – will only be run if enough players registered for the 2016-17 season****
Under 8 – mixed (minimum of 3 girls)
Under 10 boys and Girls competitions
Under 12 boys and Girls competitions
Under 14 boys and Girls competitions
Under 16 boys and Girls competitions
Under 18 boys and girls competion
What is the Junior Program?
This is a new completion developed for children under 8 years and new to the game. the program will introduce children to the game of touch football.
Each Friday night, the first 20 minutes (ie. 4pm – 4:20pm) will be drills and modified games to develop skills and knowledge of the game. From 4:20 – 4:50 a match will be played.
We hope that our older more experienced players will assist in the running of this program.
The junior program will run for 10 weeks. At the end of the ten weeks there will be a presentation and all players will receive a participation medal.
The cost of the program will be $60 this will cover the cost of registration, insurance, referees and participation medals.
What are the key dates for the 2016-17 season?
July – 2016 registration open
September 7th Team registrations close
September 14th individual registrations close
Friday October 14th – Season Commences
Friday December 16th last game for 2016
February 3rd – first game back of 2017
February 24th –last game of 2017
What are the rules surrounding the age groups -
Player age restrictions are as follows:
| | | |
| --- | --- | --- |
| MIXED | 01/01/2011 | 31/12/2008 |
| UNDER 10 | 01/01/2007 | 31/12/2006 |
| UNDER 12 | 01/01/2005 | 31/12/2004 |
| UNDER 14 | 01/01/2003 | 31/12/2002 |
| UNDER 16 | 01/01/2001 | 31/12/2000 |
| UNDER 18 | 01/01/1999 | 31/12/1998 |
Younger children can play up in an older age group if they wish, so long as there is no obvious safety issue due to the physical differences in size, strength and/or coordination. If your child wishes to play in an older age group permission needs to be sought prior.
How many players are in a team?
TFA rules apply (ie. 6-a-side on field at any one time during matches). Usually teams in a local competition such as this will have at least 10 registered players, ideally 12, or even as much as 14. During matches, having about 12 players will allow the kids to play hard and have regular subs without getting too tired.
Can you register individually or do you have to enter a team?
Either, whatever you need. Individuals will need to send individual registration details to southtweed_touch@hotmail.com by COB on 14th September 2016. The cost is "per individual" to enter the competition. This is $60 and will cover T-shirt, insurance and referee costs. Payment of fees must be paid in full by 7th September 2016 to be eligible to play in the 2016-17 competition.
**********************************
Team nomination form the 2016-17 season now available on the south tweed touch football page under forms.
Form must be completed and emailed (southtweed_touch@hotmail.com ) or posted to South Tweed Touch Football PO BOX 802 Banora Point NSW 2486
2016 season 1st game Friday October 14th last game for 2016 Friday December 16th
2017 First game back Friday February 3rd last game February 24th
you can nominate for the following teams
under 8 Mixed
under 10 boys or girls
under 12 boys or girls
under 14 boys or girls
under 16 boys or girls
*************************************************************************************
South Tweed Community Touch Football

Executive Committee Nomination Form
In 2016 vacancies on the South Tweed Community Touch Football Executive Committee will occur at the Annual General Meeting (AGM)
Date: Thursday,4th August 2016
Time: 6:30pm
Venue: win Town Juniors Club - Fraser Dr, Banora Point NSW 2486, Australia.
Committee terms are up to two (2) years.
To nominate for an executive committee position please
Complete the form below and scan/email it to southtwed_touch@hotmail.com
All nominations must reach the by midnight on Tuesday, 1st August 2016.
Position nominated for
(Tick that which applies. Only one position may be nominated per form)
☐President
☐Vice President
☐Secretary
☐Treasurer
☐Registrar
☐Rep Convener
☐10 years Age Manager
☐12 years Age Manager
☐14 years Age Manager
☐16 years Age Manager
☐Committee Members
Registrar
Nominee (name): ..................................................................
Signature: ..........................................................................
Proposed by (print name): ......................................................
Seconded by (print name): .....................................................
********************
2016 rep carnival dates
Ballina 7th February
Tri-series Toowoomba 24th Apri
Tri-series Redlands 15th May
Tri-series Gold Coast 19th June
Junior State Cup July Thursday 7th - Friday 8th Saturday 9th
**********************************
Firstly a big thanks to all of the players that attended the rep trials on Sunday. There were so many outstanding players it made the selectors job very difficult.
In some age groups we have enough players for an A&B side. Once training commences there may be some minor changes between the A&B teams.
If you have any questions in relation to anything rep we encourage you to come and speak with either a committee member or the team coaches this ensures you are hearing the correct information.
Also please be sure to email us on shouthtweed_touch@hotmail.com to have your name added to the fund raising roster ASAP remember every cent you help raise comes off the cost of your child fees and clothing. The first fundraiser is the 100's club at this week's game if you are available to walk around and sell tickets please let us know.
**please advise of correct spelling of your child's name – some of the names on the expression of interest were eligible and we have taken our best guess**
Under 10 Boys
| | |
| --- | --- |
| Team A | Team B |
| Harry Chadburn | Zeph Turner |
| Lucas Gresham | Jos Twemlow |
| Leeton Jacky | Titan Barry |
| Tyler Harper | Liam Sheaff |
| Will Doyle | Ruben Tamaiki |
| Jess Wick | Ryan Reid |
| Thomas Batchelor | Tyler Small |
| Kalani Green | Kobi ATogo |
| Cooper Thomson | Billy Mulheran |
| Robert Lee *** | Tom Hollyman |
| Tommy Lee ** | Wyatt Snart |
| Tyler Small | an Yamanda |
**pending further tryouts due to commitments on Sunday ***
Under 10 Girls
| | |
| --- | --- |
| Team A | Team B |
| Maddison Peisley | Lilly Simpson |
| Evie Clarkson | Maddison Cave |
| Heather Pickett | Chloe Mitchel |
| Marley Bennett | Kira Bucknall |
| Shaylee Bradbury | Morgan Bushnell |
| Macie Harper | Alysha Whitehouse |
| Amelia Kennedy | Charlie Togo |
| Mikaela Mulheran | Lucca Lambert |
| Jade Carpenter | Poppy Stupps |
| Siah Arnd | Tarynn Parker |
Under 12 Boys
| | |
| --- | --- |
| Team A | Team B |
| Mckenzie Mgarigle | Toby Hennessy |
| Jury Taewa | Riley John |
| Logan Watson | Kian Green |
| Hudsn Barry | Liam Lambert |
| Bo Peisley | Joshua Badbury |
| Jyden Wilson | Jangaah Pearce |
| Calen Turner | Taj Boadman |
| Mason Moloney | Nichlos Gresham |
| Jaylen Taewa | Angus Pearce |
| Noah Carroll | Connor Smith |
| Bayden Hicks | |
| Kai Smallwood | |
Under 12 Girls
LAYLA HADLOW
JAYME LANDON
GRACE WILLIAMS - shadow
MAYA GULOR**
KEELEY PACKER
LILIKA YAMODA
AMITY TAWS
BAILEE WHITEHOUSE - shadow
ELLI STEEL**
EMMA KATE BRINLEY
BRONTI MCARTHY
TYRA TOGO
SOPHIE CAVE
LILLY CHADBURN
**pending further tryouts due to commitments on Sunday ***
Under 14 Boys
Jai Wolfe
Jonah Whitlam Rose
Warren Knight
Malachi Urquthart
Zac Jordan
Seby Huntress
Ryely Cooper
Dane McKenzie
Connor Dunne
Landon Asscherick
Zane Penman
Luke Halmai
Cobi Johnson
Under 14 Girls
Teagan Woods
Kayla Harris
Isabella Lee
Rieley Moloney
Tanah Kemp
Natasha Umstad
Alisa Yamada
Tamika Perandis
Lily Green
Jasmin Morrissey
Rhani Usher
Jade Harrison Kitchener
Chloe Bisaro
Maggie Attenbough Doyle
shadows
Ashleigh Budge
Jahnali Andrews
Kyah King
Maille Watson
Under 16 Boys
Issac Moloney
Nick Gremmell
Harry Villier
Kye Aiken
Lachlan Wolfe
Mitchell Malone
Neil Nawaoima?
Jalen Riley
Josh Willmott
Carlin Morrison
Zac Bailey-Combo
+ 3 to come
Under 16 Girls
Nevee Pearson
Brooke Saddler
Avalon Green
Yanah Fawaz
Leteesha Driscoll-Gray
Maddelyn Thompson
Brodhi Avis
Sarah Condon
Chloe Nicolls
Jade Taylor
Jamie Swain
Hue Rai Berryman
Emerson Sharp
Georgia Harding
********************************************************************
******************************************************************************************
Parents please Remember
1. The players in this game are kids.
2.The coaches of the team are volunteers.
3.The referees are human.
4.No college scholarships will be given out at this game
5.People will remember what you say and how you act.
6.Be kind to your volunteers
+++++++++++++++++++++++++++
Hi all
To ensure that games run on time and all Team sign on sheets are filled out correctly it is now the team delegate's responsibility to Team sign on sheets.
Team sign on sheets can be picked up from the referee coordinator (in-between eagle boys and the canteen).
Team sheets must be fully signed and handed to the referee prior to the commencement of the game.
If there are any discrepancies on you sheet please let the touch committee members know and they will fix it up.
IF YOU ARE NOT REGISTERED YOU CAN NOT PLAY, one team were docked their winning points for this last week.
Players must be financial to play, if you are not financial you are not insured.
Thank you and enjoy your game.
*************************************************************
+++++++++++++++++++++++++++++++++++++++++++++++++++++++++++++++
Hi all
we have had a number of persons wanting to purchase Stingers playing balls.
we now have addional balls in stock and these can be purchaSed from the touch office for $20.00. We only have full size balls available for purchase not the junior balls.
Eagleboys Pizza will again have their pop up shop operating at this week's game from 04:30 – 8:30 be sure to pop up and say hi to Peta and Jess.
**be sure to look at duty draw – teams that do not supply adequate duty members will be docked two competition points**
Attached is a copy of the bye rounds if you are unable to make your game can you please advise if you cannot attend and I will let Bilambil Touch Football know.
Under 10 bye rounds
| | | |
| --- | --- | --- |
| 1 | 16-10/2015 | Bears |
| 2 | 23/10/2015 | Team extreme |
| 3 | 30/10/2015 | Untouchables |
| 4 | 06/11/2015 | South Tweed Ghosts |
| 5 | 13/11/2015 | Twisters |
| 6 | 20/11/2015 | Kingy Crushers |
| 7 | 27/11/2015 | Tricksters |
| 8 | 04/12/2015 | Hornets |
| 9 | 11/12/2015 | The Tribe |
| 10 | 18/12/2015 | Gulls |
| 11 | 05/02/2015 | The Scoring Scorpions |
| 12 | 12/02/2016 | Fandangles |
| 13 | 19/02/2016 | The Crushers |
| 14 | 26/02/2016 | Emeralds |
Under 12 bye rounds
| | | |
| --- | --- | --- |
| 1 | 16-10/2015 | 2 Fast 2 Furious |
| 2 | 23/10/2015 | Kingy Groms |
| 3 | 30/10/2015 | Unstoppables |
| 4 | 06/11/2015 | Hornets |
| 5 | 13/11/2015 | Touchless |
| 6 | 20/11/2015 | Footy legents |
| 7 | 27/11/2015 | Terminators |
| 8 | 04/12/2015 | Dynamites |
| 9 | 11/12/2015 | Scallywags |
| 10 | 18/12/2015 | AllStarz |
| 11 | 05/02/2015 | Saints |
| 12 | 12/02/2016 | 2 Fast 2 Furious |
| 13 | 19/02/2016 | Kingy Groms |
| 14 | 26/02/2016 | Unstoppables |
********************************************************************************************
A duty roster has been established to assist with the setup of the playing fields. Any team that does not provide at least two persons to assist with set up will be docked 2 Competition points.
Duty team must be at touch football fields by 4.30 to sign the duty sign on sheet and assist with set up.
Take a look at the full roster (scroll to bottom of page) no reminders will be sent out so ensure you know when your team is rostered for duty.
Here are the first 3 weeks of competition only fully roster is an attachment at the bottom of this page.
Friday 23rd October

Friday 30th October

Avengers

Wild Fire

Awesome Kindys

Wild Cats

Bilambil Jets

Tweed Thunder

Biltz

Touch Tigers

Friday 6th November

Friday 13th November

Daredevils

The Super Squirts

Flash

The Runabouts

Jarjums

The Rockets

Lightning

Terranora Terrors

Friday 20th November

Friday 27th November

Little Legends

Terra Tigers

Marlins

Side Steppers

Mini Minors

Piranha's

Tigers

Fast and Furious
South Tweed Stingers clothing sale.
Limited sizes available – email southtweed_touch@hotmail.com
if you wish to purchase.
Stingers Socks $9 per pair
Stingers Girls Lycra bummers $25.00
Stingers rugby style girls shorts $25.00
Boys Shorts $25.00
Hats $10.00
***************************************************
Teams are to be made up as follows:
Under 8 - mixed teams, 3 girls and 3 boys on the field. 5 and 6 year old boys can play as girls, maximum of two per team. Children must have turned 5 to be eligible to play. Coaches allowed on the field, must wear coach's shirts and enclosed footwear. Coaches are to stay behind the line of play and not interfere with the play. Coaches not allowed on the field grand final night.
Under 10 - Girls' teams or boys teams.
Under 12 - Girls' teams or boys teams.
Under 14 - Girls' teams or boys teams.
Under 16 - Girls' teams or boy teams.
Under 18 - Girls' teams or boy teams.
***************************************************
IMPORTANT INFO FOR U/8 and U/10s COACHES
Before the Defence can move forward the ball must be passed once.There can be NO running from Acting Half.
IMPORTANT INFO FOR ALL COACHES
All Coaches must wear South Tweed Touch Coach shirt.
Every player has to wear their allocated touch shirt, there can be NO swapping.
No jewellery allowed, including stud earrings.