Welcome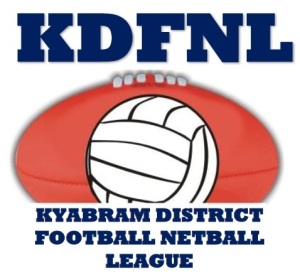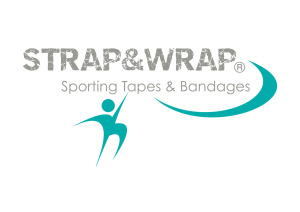 Welcome to the
Kyabram District Football Netball League
Website
For all of the latest KDFNL news, please click here.

- Ardmona - Avenel - Girgarre - Lancaster - Longwood - Merrigum - Murchison -
- Nagambie - Rushworth - Stanhope - Tallygaroopna - Undera - Violet Town -
---
To Keep up with all that is happening in the KDFNL make sure to follow us on Twitter @KDFNL.
Head to

NEWS

to find out the latest info.

Check out some of our History in

ABOUT KDFNL
---
KYABRAM DISTRICT FOOTBALL NETBALL LEAGUE
2014 VOTE COUNT

The Kyabram District Football Netball League Vote Count was held on
Wednesday 27th August 2014 at Shepparton Harness Racing Club.
Congratulations to all

Seniors
McNamara Medallist - Michael Shiels (Nagambie)
Runner Up - Michael Morgan (Avenel)
Intersport Bennetts Award - Ryan Jones (Girgarre)
Thomas Jewellers Leading Goal Kicker - Patrick Rattray 100 Goals (Nagambie)
Reserves
Wade Medallist - John Forde (Rushworth)
Runner Up - Brayden Bux (Undera) & Dean Moore (Lancaster)
Knights Furniture Award - Xavier Hand (Ardmona)
Leading Goal Kicker - Joshua Lane 68 Goals (Lancaster)
Under 18
Inch Medallist - Troy Damon (Rushworth)
Runner Up - Austin Stokes (Lancaster)
Warren Family Award - Jared McMahon (Girgarre)
Leading Goal Kicker - Colby McDonald 56 Goals (Lancaster)
A Grade
Warren Medallist - Ellie Lothian (Lancaster)
Runner Up - Casey Livingston (Stanhope)
Good Sports Award - Chelsea Nicholson (Merrigum)
B Grade
Whitford Medallist - Tammy-Lee Atkinson (Ardmona)
Runner Up - Blynda Tranter (Merrigum)
Good Sports Award - Danielle Cooper (Stanhope), Nikaela Genio (Stanhope), Hannah MacPherson (Avenel), Chelsea Sessions (Violet Town), Amy Wilde (Nagambie)
C Grade
McCormack Medallist - Tracy Hardie (Ardmona)
Runner Up - Breannan Boyle (Tallygaroopna)
Good Sports Award - Emma Bamford (Nagambie)
17 & Under
Glover Medallist - Casey Drummond (Nagambie)
Runner Up - Madison Fitzgerald (Merrigum)
Good Sports Award - Chelsea Prenter (Tallygaroopna)
15 & Under
Scoble Medallist - Ebony Halliwell (Merrigum)
Runner Up - Allana Adams (Girgarre)
Good Sports Award - Libby Dawson (Avenel)