home page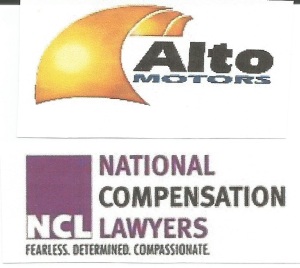 NEW LEAGUES TO TAKE SHAPE
The recommendations of AFL Gippsland suggest three leagues to be affected by the reconstruction of Gippsland Football commencing 2017. The Gippsland, Mid Gippsland and Nth Gippsland Leagues won't be impacted by the changes. The suggestions are that the West Gippsland FL be reformed with 9 teams (Bunyip, CoraLynn, Dalyston, Garfield, Kilcunda-Bass, KooWeeRup, Korumburra-Bena, NarNarGoon and Phillip Island), the Alberton Football League be reduced to 9 teams (DWWWW, Fish Creek, Foster, Inverloch-Kongwak, MDU, Nyora, Stony Creek, Tarwin and Toora) while the Ellinbank Football League will also be reduced to 9 teams (BulnBuln, Catani, Ellinbank, LangLang, Longwarry, NeerimNeerim South, Nilma-Darnum, Poowong and Warragul Industrials.)
SEASON'S LAUNCH
Mid Gippsland will kick off their season with a pre-season launch at the RSL in Morwell on Monday April 4. Special speakers will be Cameron Mooney and Shelley O'Donnell, plus auction.
LEAGUE KICKS OFF
The MGFL will kick off on April 9, the Grand Final replay will be on May 7th at Yinnar. Interleague will be against the Colac & District FL at Colac on May 21st. Interleague coach is former Mirboo North premiership coach in Troy Hamilton. All clubs will have a bye on June 12th.Yarragon will play all their "home" matches away this season after ground works to Downton Park are in progress.
NEW SCOREBOARD AT YYN
YYN have decided to go modern, as have other clubs by installing an electronic scoreboard which should be in action by the time of the opening match. Although not infallible (mistakes are made) the scoreboard adds features such as sponsorship announcements, updated scores from other games and on-day messages. Ground works at the GBR are continuing and if all planned outages are completed then the oval will be one of the best in the league.
ALL COACHES APPOINTED
All clubs have appointed coaches for this season (2016). Premiers Yinnar have gone for dual Morwell premiership player in Julian Blackford who replaces premiership coach Nick Lecchino who has retired, Nick squashed rumours that he was "sacked" by Yinnar, he said that after 11 years as a senior coach in various legues he had decided to stand down, he will still be involved with Yinnar as a committee member. Hill End have elected a former Sydney Swans draftee (1990)in Paul Smits who has had an extensive career coaching and playing. He was a former captain of the All Australian Teal Cup squad and sees his role at Hill End a real challenge. Training commenced at Hill End on Nov 16. and will continue Mon/Wed. Trafalgar have gone for Dale Burridge, who filled in a couple of times in 2015, he is an experienced coach having the same role with YYN and in the NGFL. Trafalgar could lose Chris Kyriacou (plus a bevy of players) to Tarwin (Alberton FL). Colin King continues at Morwell East but could lose a couple back to Churchill while Mirboo North have gone for Clancy Bennett, a former player who returned from SA last season as assistant coach. Boolarra have signed the experienced Shayne Paynter, a former MGFL junior inter-league and suburban coach. Adam Bailey, after a very successful season in 2015 continues his role at YYN and according to the rumour mill-more Morwell players are going to end up with the Bombers. Newborough continues with Dean Caldow for his second year. Thorpdale have gone for Nick Brown and Yarragon have retained Scott Edwards.
For More MGFL NEWS See the "News" section (Under More Menus )
FACEBOOK
Follow the league on facebook-(facebook search-mid gippsland football league
*******************************************
*************************
The updated MGFL constitition is now available to view under the 'administration' menu.