HOME PAGE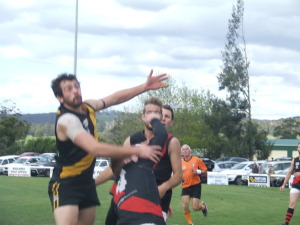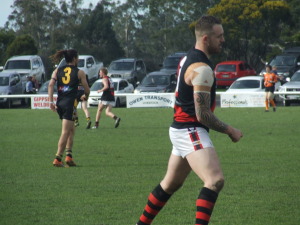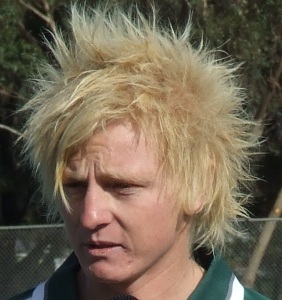 FINALS 27/28th AUGUST
BOMBERS TO PLAY NEWBOROUGH NEXT SATURDAY (3rd Sept)
Morwell East will host next week's second semi final between Newborough and YYN (in 1sts & 2nds) both are sponsored by Energy Australia. YYN earned the right to challenge the Dogs after beating Mirboo North in the Q-Final on Saturday at Boolarra. YYN opened with a five goal first term and Mirboo North were never able to bridge the gap. Incidentally Mirboo North scored the first goal in the first three quarters.
Reserves was won by YYN 10-8 to Yinnar 9-6 to just hang on, in the thirds it was Yinnar 8-7 d Newborough 7-6 and in the fourths, Mirboo North 5-17 d Trafalgar 4-3.
EAST WIN BATTLE OF THE BIRDS-GO TO 1st SEMI
On Sunday on a perfect day for football Morwell East took the football world by storm to beat Yinnar in the Elimination final ending the premiers run in this final series. The lead changed five times in the first quarter but Morwell East got ahead in the second and stayed in front to run out 23 point winners. The East have a date with Mirboo North next Sunday at Hill End in the first semi final knock-out match.
JOSH WINS CLUB AWARD
Mirboo North 's Josh Taylor has taken out his club senior best and fairest award after counting of votes last weekend, the distintive player stand out with his "frizzy" hairstyle played every match this season as well as interleague. He also coached the MGFL Under 18 inter-league team. During the season he bagged 17 goals. Runner upo was captain coach Clancy Bennett who missed four games during the season.
At Trafalgar Jamie Hines took out the best and fairest award with Tyson Leys as runner-up.
FINALS NEXT WEEKEND
SECOND SEMI
Saturday September 3rd at MORWELL EAST
Seniors: Newborough v YYN
Reserves: Newborough v YYN
Thirds: Mirboo North v Yinnar
Fourths: Newborough v Mirboo North
FIRST SEMI FINAL
Sunday September 4th at HILL END
Seniors: Morwell East v Mirboo North
Reserves: Mirboo North v Yinnar
Thirds: YYN v Newborough
Fourths: Yinnar v Trafalgar
WARNING: It is an offense to take alcohol into the final's venues. Alcohol will be confiscated at the gate.
FOOTBALL REUNION
Did you play with Maryvale or know of anyone who played (pass this message on).The former MGFL (1960-86) club Maryvale will be holding a reunion on Feb 26, 2017 at the clubrooms (APM Mill) from 10.00am. BYO drinks but food supplied. The club has tracked down their first coach Ray Smith who is 90 years old and lives in Inverloch. Photos can be sent to lauriefooty@hotmail.com
************************
For More MGFL NEWS See the "News" section (Under More Menus )
FACEBOOK
Follow the league on facebook-(facebook search-mid gippsland football league
*******************************************