home page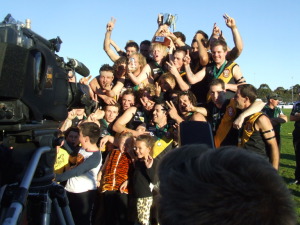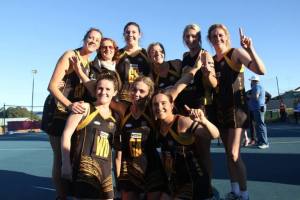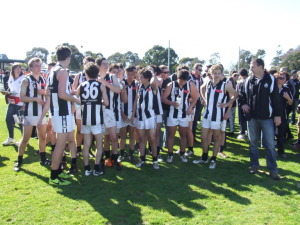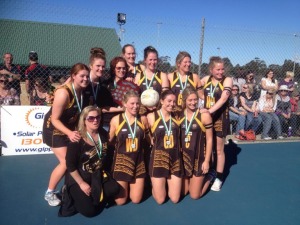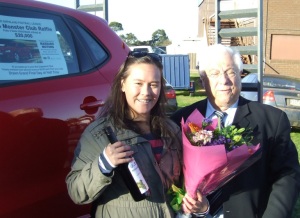 FURTHER CLUB BEST & FAIREST WINNERS
James Dowling took out the Yinnar seniors best and fairest award, he had a good season coming runner-up in the League's Elder-Berwick Medal. At Boolarra, Darryl Mayman took out the award, while Jacob Nash took out his seond successive award at Tigerland (Mirboo North).
AGM
The Mid Gippsland AGM will be held at the Morwell RSL on November 19.
TIGERS TAKE OUT PREMIERSHIP IN A DRAMATIC FINISH TO WIN BY ONE POINT
Mirboo North bucked the trend to come from a 90 point beating a couple of weeks ago to grab the grand final over Newborough by one point in front of a crowd which paid $29,000 at the gate. It was a remarkable match where Mirboo North were held to only two goals for the first term and Newborough didn't score a goal. In fact their first goal came 45 minutes into the match. By half time Mirboo North were surprising leaders. The third quarter was what football is all about it had long kicking, strong high marks and importantly 12 goals were kicked, nine by Newborough and three by Mirboo North. The Dogs now leading at three-quarter. The last term was played a breakneck speed with the lead changing three times and even with a send-off Mirboo North were able to just pip Newborough near the siren with a goal to Shane Peters to give them back-to-back premierships (both over Nerwborough). to say Newborough were devastated is an understatement as players were visibly distressed after the game. So near and yet so far. Final score Mirboo North 12-15 (87) d Newborough 13-8 (86)
There was good coverage in the three local papers (LV Express, Warragul Gazette and Leongatha Star) about the Grand Final.
The only good news for the Dogs were their reserves who also had a top season defeated Yinnar 12-10 to 6-5. Lachlan Fanning scoring four goals. Third's was Mirboo North with a 12-0 to 10-6 win over Newborough and in the fourrth's Yinnar remained undefeated with a 12-7 to 2-2 win over Newborough.
NETBALL FINALS (The Game of Throws)
Mirboo North were successful taking out A & B Grade Premierships, Boolarra won C Grade, Trafalgar D Grade while Yinnar and Morwell East won the under 17's and 15's
A Grade: Mirboo Nth 52 d Boolarra 51
B Grade: Mirboo Nth 49 d Morwell East 42
C Grade: Boolarra 34 d Morwell East 30
D Grade: Trafalgar 35 d Morwell East 24
Under 17: Yinnar 38 d Newborough 23
Under 15: Morwell East 39 d Newborough 36
CAR WINNER
Kathleen Kent of Moe was the winner of the Car Raffle (VW Golf), she was presented with her prize by Ray Massaro at the Grand Final.
*************************
The updated MGFL constitition is now available to view under the 'administration' menu.
Mid Gippsland F.L.
Welcomes
VACC
as the Leagues Major Sponsor