Home Page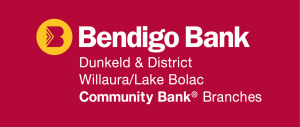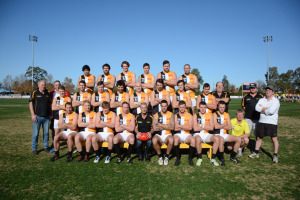 Welcome to the Mininera & District Football League

Worksafe Game of the Month - Tatyoon Vs Moyston Willaura
Sunday, 14th June 2015
What a wonderful day this was at the WorkSafe Game of the Month. The Tatyoon FNC put on a spectatular day, that was a real credit to the Club. The luncheon was fantastic with food to die for that showcased the wonderful produce from the area. The younger members were kept busy with jumping castles and photo booths and the weather was very kind to them, being dry and sunny. Congratulations to Sue Knights, Jo Armstrong and all involved with the Club for putting in a fantastic day. The WorkSafe representatives and guests were blown away by how it is done in the Country. Here are a few snaps from the day!
MDFL INTERLEAGUE RESULTS - SHEPPARTON
KYABRAM DISTRICT FNL v. MININERA FL - 23/05/2015
 Kyabram District FNL 4.3,  10.12,  13.14,  18.15  (123)
 Mininera FL  0.5,  0.6,  1.8,  3.10  (28)
GOALS, Kyabram District FNL :Patrick Rattray 6, Anthony Haysom 2, Jamie Jones 2, 
Lincoln Wellington 1, Ashley Neville 1, Josh Stammers 1, Michael Hill 1, Joshua Pell 1, 
Alec Young 1, Chris Kilmartin 1, Michael Morgan 1
Mininera FL :William McGregor 2, Brenton McKenry 1
BEST, Kyabram District FNL :Timothy Ewart, Michael Morgan, Michael Hill, 
Anthony Haysom, Patrick Rattray, Thomas Durward
Mininera FL :Thomas Taurau, Timothy McDougall, Justin Eales, William McGregor, 
Damian Cameron, Rhys Cronin


Netball Results:   
15& U Result: Kyabram & District 31 v Mininera and District Netball Association 28 
Goals: Monique Dowling - 15, Sarah Phillips - 13  Best: Kiara Pitcher (BOC), Ayla Huf, Monique Dowling.

17 & Under - Mininera and District Netball Association 35 v Kyabram &District 32
Goals: Chloe Dunmore 30, Courtney McCrow 5 Best: Alannah Gow (BOC), Renee Reynolds, Chloe Dunmore
Open: Kyabram & District 41 v Mininera and District Netball Association 40
Goals: Stephanie Burns 22, Peta Byrne 18 Best: Chelsey Smith (BOC), Georgia Muir, Jessica Cameron
MDFL Junior Interleague Carnival Results - Casterton
Thank you to our wonderful dedicated coaches, Jonothan Box, Arthur Armstrong and John Box Snr for all 
their volunteer hours that have gone into getting the teams organised to compete.   Thank you also to 
Trainers, Gary Cameron and Frank Huglin for looking after the teams on the day.      
The Board would like to also thank Rob Fraser for all his efforts in co-ordinating participation in the carnivalon behalf of the Board of the MDFL.  
Congratulations to all players who were selected and competed, we hoped you all enjoyed the experience.  
U14 Results:   
Game 1:  MDFL  0.0.0 lost to HJFL  7.2.44
Game 2:  MDFL  0.0.0 lost to HNFL White 10.1.61
Game 3:  MDFL 5.6.36 defeated Portland 0.0.0
Game 4:  MDFL  2.2.14  lost to WDFNL 7.3.45
Best Players:     Joe Thomson, Ben Toose, Jack Kruger, Harrison Cozens, Barlee Maxwell,  Aaron Byron. 
U16 Results:   
Game 1:  MDFL  1.0.6   lost to HJFL  2.3.15
Game 2:  MDFL 2.2.14 lost to HFNL White 4.2.26
Game 3:  MDFL 0.4.4 lost to PJFL 7.5.47
Game 4:  MDFL  0.1.1 lost to WDFNL 5.3.33
Best Players:     Tom Hines, Zac Jenkins, Tyson Marr, Charlie Brett, Lachlan Marr, Patrick Graham 
League Announces New Board
At the 2014 Annual General Meeting it was voted upon that the Mininera & District Football League be administered by a 7 member Board of Management. We have great pleasure in announcing the 2015 Board of Management Members:
David Watson (Chairperson)

Neil Robertson

Robert Fraser

Brendan Kelly
League Announces New Administration Manager
The League has also appointed a new Administration Manager, Dianne Membery. Dianne comes to the League with an extensive knowledge and experience in Football and Netball Administration having previously over the past 20 years undertaken various roles at both Club and League level. Dianne will be the first point of call for Clubs and the League now has a new email address mdfl1@bigpond.com. David Wade will continue as Administration Assistant with the portfolios of Clearances and Results.
Any queries, can be directed to the League Administration Manager, Dianne Membery on 0409194030.
2015 MDNA Committee

Anne-Maree Huglin (President)

Treasurer/Registrations - Maree West

Umpire Co-ordinator - Chris Morgan
The 2015 fixture is now available to download.
Reminder for all supporters please support the League Major Sponsor the Bendigo Bank (Willaura/Lake Bolac) Community Bank.