Home Page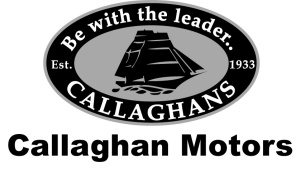 Welcome to the 

Warrnambool & District Football Netball League



Callaghan Motors
Major Sponsor of the WDFNL




THE HOME & AWAY SEASON IS FINALLY OVER AND WE ARE GOING INTO THE FINAL SERIES, 


GOOD LUCK TO ALL FOR THE FINALS, PLAY WELL, BE FAIR 
AND ENJOY THE GAMES AND THE EXPERIENCE 

Junior Presentation Night, Wed 19th August 2015
Doors open 6 pm for 6.30 pm Start at City Memorial 

J A Esam Medal Presentation Dinner, Wed 26th August 2015
Tickets are available from your Club Secreatary 



Click Here for some fantastic action and team photographs from the Junior Interleague:
Follow us on Facebook and keep up to date with all WDFNL news
Senior Netball Game Tallies
Do you want to see how many games you have played? Netball Senior Game Statistics are now available on the League website – Click on Netball Tab and Open Game Statistics. All senior game tallies from 1991 to 2013 are here for you to look through.
2015 Executive Members
General Manager - Dianne Membery

Vice President - Carey Hackett

Chairperson of Netball - Andrea Richardson

Executive Member, Sponsorship - Andrew Thomson

Executive Member - Ken Knowles & Andrew Berry
2015 Netball Subcommittee
Chairperson - Andrea Richardson

Treasurer/VNA - Dianne Membery

Umpire Co-ordinator - Lyn Bull

JDO - Sara Lenehan

Executive Members - Kylie Murphy, Kaye Hollis
Any queries, can be directed to the League General Manager, Dianne Membery on 0409194030.