Home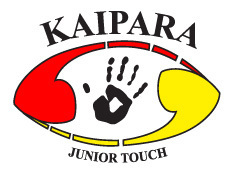 CONGRATULATIONS TO THE FOLLOWING PLAYERS WHO HAVE BEEN SELECTED TO REPRESENT
TOUCH NORTH HARBOUR AT THE JUNIOR IPS TOURNAMENT NEXT JANUARY.
Caleb Olsen
Tairell Henare
Hayden Jones

Remember to check the draw if you are in a Junior Team. You might be playing at 3.30pm!!
Seniors: Check the draw.. are you playing at 3.30 aswell as 5pm?

No coaches on the fields with the Junior teams. Time to let them play on their own. :)
NO METAL SPRIGS ALLOWED. Plastic moulded soles only please.
The KJT Crew :)