Home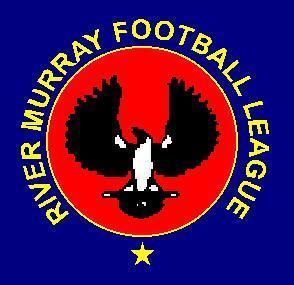 WELCOME TO SEASON 2014
CHECK OUT ALL CLEARANCES

SO FAR THIS SEASON!

RMFL SENIOR DELEGATES MEETING
TAILEM BEND FOOTBALL CLUB
MONDAY MARCH 24TH 7-30PM

RMFL & RMNA SEASON LAUNCH
FRI MARCH 28TH AT RAMBLER FC
INVITATION ONLY

7-30PM - 9-30PM
Round 2 2014
Round 2 2014
A.Grade
Imperials 3-4 7-4 14-6 16-7(103)
Ramblers 3-3 6-7 10-7 14-7(91)
Best Imperials: H.Hodge, B.Kenny, B.Oats, K.Hall, D.Hollitt
Ramblers: T.Pfeiffer, M.Altmann, L.O'Neil, N.Johnson,D.O'Neil
Goals Imperials: B.Dahlitz 3, S.DeMichelle 2, K.Hall 2, B.Oats 2, A.Temby 2, D.Girdham 2, S.Tyler 1, B.Quast 1, L.DeMichelle 1
Ramblers: M.Altmann 3, J.Sutcliffe 3, A.Button 2, A.Angove 1, A.Pfeiffer 1, J.Wood 1, L.O'Neil 1, B.Gogel 1, P.O'Neil 1
Reports Nil Umpires M.Nottle, D.Newell, D.Thomas
Mypolonga 5-7 8-9 17-10 24-14(158)
Jervois 4-0 7-6 11-3 17-6(108)
Best Mypolonga: W.Abbott, C.Jones, G.Robinson, S.Hatch, T.Howson
Jervois: B.Gabel, R.McKaye, M.Noye, M.Hodge, O.Love
Goals Mypolonga: G.Robinson 7, B.Martin 5, J.Moss 4, L.Butler 3, M.Kowald 2, N.Creaser 1, W.Abbott 1, S.Hatch 1
Jervois: O.Love 6, B.Gommers 3, M.Graham 3, C.Robins 2, T.Raneberg 1, D.Barry 1, M.Hodge 1
Reports Darren Foster (Jervois) striking Umpires L.Drowley, T.Schulz
Meningie 3-4 12-10 14-11 19-17(131)
Tailem Bend 1-5 2-9 5-12 6-13(49)
Best Meningie: M.Warmington, D.Rossi, K.Stone, B.Fenton, M.Brunoli
Tailem Bend: B.Jaensch, A.Lloyd, L.Bannister, B.Gregory, D.Dugan
Goals Meningie: M.Warmington 7, B.Baillie 4, R.Payne 2, Z.Richardson 2, M.Brunoli 1, J.Liston 1, B.Ridgeway 1, D.Rossi 1
Tailem Bend: M.Lokan 3, D.Hogarth 2, B.Moon 1
Reports Nil Umpires K.Schenscher, A.Marston
Reserves Grade
Imperials 3-0 5-3 9-5 9-7(61)
Ramblers 1-0 2-0 2-0 4-3(27)
Best Imperials: C.Pearson, J.Kuchel, D.Leech
Ramblers: A.Elphick, D.Molnar, A.Gollan
Goals Imperials: K.White 2, J.Ritter 2, J.Rance 1, M.Lienert 1, J.Kuchel 1, A.Hancock 1, A.Hall 1
Ramblers: J.Heinjus 1, D.Molnar 1, B.O'Neil 1, T.Pratt 1
Reports Nil
Jervois 3-3 4-3 9-6 10-9(69)
Mypolonga 0-3 2-7 4-8 5-12(42)
Best Jervois: S.Crouch, A.Bockman, C.Fidge
Mypolonga: B.Frahn, S.Davis, T.McAlister
Goals Jervois: R.Jarvis 4, A.Bockman 3, D.Graham 1, H.Mansfield 1, P.Hefford 1
Mypolonga: C.Eckermann 1, M.Tonkin 1, H.Clasholm 1, B.Frahn 1, T.Wagenknecht 1
Reports Nil
Meningie 0-3 6-7 7-9 15-14(104)
Tailem Bend 3-3 4-3 7-4 7-4(46)
Best Meningie: M.Miller, H.Biddle, J.Gibbs
Tailem Bend: J.Williams, G.Hewitt, M.Stanbury
Goals Meningie: H.Biddle 6, C.Walker 3, B.Vandenbrink 2, M.Turner 2, J.Biddle 1, S.Sanders 1
Tailem Bend: G.Hewitt 2, D.Ackland 2, J.Smedley 1, M.Stanbury 1, J.Williams 1
Reports Nil
U/17 ½ s Grade
Ramblers 4-7 6-11 10-12 13-14(92)
Imperials 1-0 4-1 6-1 8-1(49)
Best Ramblers: B.Thatcher, K.Rigney, M.Wegener
Imperials: M.Lienert, K.Contayoso, P.Robinson
Goals Ramblers: J.Atkinson 4, J.Burat 3, J.Abdulla 2, T.Moffat 1, C.Brown 1, J.Joy 1, T.Gollan 1
Imperials: B.Lienert 4, C.Blanch 1, T.Carver 1, M.Lienert 1, R.Waltrovitz 1
Reports Nil
Mypolonga 6-5 12-9 18-13 21-20(146)
Jervois 0-1 0-2 0-4 1-4(10)
Best Mypolonga: C.Stegmeyer, T.Grove, J.Smith
Jervois: A.Bockman, A.Smith, S.Tyas
Goals Mypolonga: L.Kluske 5, C.Stegmeyer 4, S.Elliott 4, Z.Reynolds 3, J.Kluske 2, B.Murison 2, T.Grove 1
Jervois: A.Bockman 1
Reports Nil
Meningie 6-2 10-3 12-4 16-6(102)
Tailem Bend 3-1 5-2 9-5 12-6(78)
Best Meningie: C.Walker, M.Hartman, J.Marles
Tailem Bend: B.Parker, D.Perks, A.Lee
Goals Meningie: M.Hartman 7, C.Walker 5, K.Rigney 1, T.Rigney 1, S.Sanders 1, H.Trevorrow 1
Tailem Bend: M.Hansen 3, J.Morgan-Byrnes 3, I.Kartinyeri 2, M.Dawson 1, A.Lee 1, K.Miller 1, K.Stephen 1
Reports Nil
U/15 Grade
Imperials 1-5 8-13 15-19 19-21(135)
Ramblers 0-0 0-0 0-0 0-0
Best Imperials: D.Leahy, J.Little, M.Brooks
Ramblers: D.Altmann, T.Borman, N.Calliss
Goals Imperials: J.Little 5, S.Jordan 3, B.Ellis 2, M.Brooks 2, D.Leahy 2, M.Farnham 2, N.Wright 1, B.Cox 1, B.Martin 1
Ramblers: Nil
Reports Nil
Mypolonga 2-3 7-10 11-19 12-25(97)
Jervois 0-0 0-0 0-0 1-0(6)
Best Mypolonga: J.Bailey, K.Martin, B.Murison
Jervois: J.Bartlett, J.Rushe, D.Baulch
Goals Mypolonga: B.Murison 4, C.Smelt 3, J.Bailey 2, B.Wrigley 1, K.Martin 1, Z.Reynolds 1
Jervois: J.Rushe 1
Reports Nil
Meningie 5-2 11-5 13-6 14-7(91)
Tailem Bend 0-0 0-0 0-0 3-1(19)
Best Meningie: T.Lewis, D.Shaw, R.Mattner
Tailem Bend: C.Simon, K.Patrick, H.Pahl
Goals Meningie: D.Gubbin 4, D.Shaw 3, K.Rigney 2, N.Hartman 1, T.Lewis 1, H.Mason 1, R.Mattner 1, L.Rigney 1
Tailem Bend: C.Simon 3
Reports Nil
U/13s Grade
Imperials 6-9(45) Ramblers 2-3(15)
Mypolonga 13-8(86) Jervois 0-0
Meningie 9-9(63) Tailem Bend 1-2(8)
Lyall Parker Club Championship A Reserves U/17 ½ U/15 Total
Meningie 4 2 4 4 14
Mypolonga 4 0 2 4 10
Imperials 2 4 0 2 8
Mannum 2 0 2 2 6
Ramblers 0 2 4 0 6
Jervois 0 4 0 0 4
Tailem Bend 0 0 0 0 0
RMFL Player of the year
Imperials v Ramblers
H.Hodge (Imperials) 3
B.Kenny (Imperials) 2
L.O'Neil (Ramblers) 1
Mypolonga v Jervois
W.Abbott (Mypolonga) 3
M.Hodge (Jervois) 2
G.Robinson (Mypolonga) 1
Meningie v Jervois
M.Warmington (Meningie) 3
M.Brunoli (Meningie) 2
D.Rossi (Meningie) 1
Leaders
M.Warmington (Meningie) 6
A.Angove (Ramblers) 3
A.Pech (Mannum) 3
H.Hodge (Imperials) 3
W.Abbott (Mypolonga) 3
Leading Goalkickers
A Grade
G.Robinson (Mypolonga) 11
M.Warmington (Meningie) 9
A.Button (Ramblers) 8
J.Benbow (Meningie) 7
B.Baillie (Meningie) 7
O.Love (Jervois) 7
B.Martin (Mypolonga) 7
L.Butler (Mypolonga) 6
J.Moss (Mypolonga) 6
M.Brunoli (Meningie) 5
Reserves Grade
B.Dahlitz (Imperials) 9
H.Biddle (Meningie) 7
U/17 ½ Grade
C.Walker (Meningie) 10
M.Hartman (Meningie) 10
L.Kluske (Mypolonga) 6
J.Atkinson (Ramblers) 5
U/15 Grade
Z.Reynolds (Mypolonga) 12
C.Smelt (Mypolonga) 9
B.Murison (Mypolonga) 7
Round 3 25/4/14 (Anzac Day)
Ramblers v Mannum
26/4/14
Tailem Bend v Mypolonga
Jervois v Imperials
Meningie bye
Postcripts- Roosters crack under pressure again
The domination of Imperials over Ramblers continued both physically and mentally as they recorded their fifth straight win over their cross town rivals. Ramblers were just not up to the task as Imperials wee never headed and although they closed the gap to within a goal they just couldn't get their nose in front at any stage. The Blues are playing for Coach Stevie Sumner and I'm not sure if Ramblers coach Simon Fidge has grabbed the heats and minds of his charges just yet but he is getting there and a win is not far away.
On Saturday Henry Hodge produced his best performance in two years. He controlled his aggression, his work rate was high and his attack on the football unsettled a few of the Roosters. Ramblers have had many a quiet chortle about Henry with his lack of discipline but he is now a mature footballer and Captain of the Club so the leadership and the direction he displays sets it up for the rest to follow. Talking about best games Kerren Hall turned up to play, Boyd Kenny had a crack but it was a kid with orange boots in Bradley Oats who iced a couple of nice goals to get the Blues home.
Ramblers got stitched up for the fifth time in succession and its becoming a bit of habit and Imperials just appear to have a mental grip over the Reds at this point in time but all is not lost over at the Rooster camp.
Mathew Altmann gave the Reds a target and he is gaining confidence every time he steps out and it was a pleasing return to form for the unofficial member for Hammond Liam O'Neil. Liam is a very passionate Rambler who gave his all to lift his team but not everyone bought into it. Last weeks hero "Handy" Andy Angove ran out of gas by the main break but he is slow moving midfielder ideally suited to muddy small suburban grounds where he hails from. Ramblers would fancy their chances on Anzac day against Mannum because the Mannum Roos have had a stop start to their season and they have a lot of celebrating left for 2013 before they get around to 2014 and rightly so.
The boom team Meningie continued on its winning way giving the visitors Tailem Bend a fair spanking. The game was shot to bits by half time where the Meningie Bears had set up a 61 point lead and they switched off in the second half. Tailem Bend didn't have the firepower to go with them despite the presence of former Collingwood star Mathew Lokan. The Bears are still an unknown quantity and the jury will be out until they start to run into the competition heavy weights but you can only win against what you are up against. New recruit Myles Warmington for the second week in a row has ripped the bag and with another one of their recruits in Brett Baillie helped themselves to 11 goals between them and they did it without their other scoring option in Josh Benbow who was rested. They are the mystery side at the minute and Coach James Moore is not giving much away but they always had the Eagles covered and got the money by 82 points.
It's been s dream start for Meningie but with their next four games against Mypolonga, Ramblers, Mannum and Imperials it will give the punters a guide to how they are traveling and how much they have improved.
After an even first half the cream rose to the top in a high scoring game the Mypolonga Tigers got up by 50 points. The gene machine Gene Robinson and the midnight special Brad Martin have fond memories of playing Jervois. Coming of their last game against Jervois in 2013 where they booted 15 goals between them they followed this week with a paltry 12 goals on Saturday. Brad Martin deemed that a failure and did not attend the post match festivities and went home to kiss his favourite cow much to the disgust of his new squeeze. The Tigers have got a few scoring options in Robinson, Martin and new boys James Moss and Matt Kowald along with Lachlan Butler while Jervois have got the big "O" Owen Love and a bunch of inexperienced kids. The bankable players at Mypolonga in Corey Jones and William Abbott rarely put in a poor performance and the Tigers did it without James Smith and Campbell Simmons so they have a fair bit of upside to their game. The Jervois coach Josh Coulter is looking to his experienced players in Mathew Hodge, Mathew Graham and Owen Love to show the way but their is a fair gap between these teams and he should know as he has played for both Clubs. It was just a meet and greet day for the Tigers and even though it was a better effort by Jervois they head into their biggest game of the year against Imperials when all their past premiership players will return to relive past glory's and they wouldn't want to suffer the embarrassment of getting kicked off the park in front of all their past greats by the Blue boys..