Home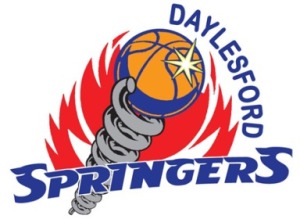 LATEST NEWS AND INFORMATION @ January 2016
CURRENT and NEW players - all welcome (contact Carson White 0499 811 817 or springersbasketball@gmail.com)
CURRENT COMPETITIONS:
U10's fun game (Tuesday nights - 4pm to 4.30pm)
Fee: $5 per game each week
U11's (Tuesday nights - 4.30pm to 5.15pm)
Fee: $50 per school tearm per player
U15's (Tuesday nights - 5.20pm to 6.05pm)
Fee: $50 per school term per player
Senior Men and Women (Tuesday nights from 6.30pm)
Fee: $50 per team sheet each game
ANNUAL BASKETBALL VICTORIA REGISTRATION FEE:
It's a requirement that every player (junior and senior) is required to pay the Basketball Victoria Annual Registraion fee. This fee covers your insurance for the year. The fee is due at the start of October each year and is valid until 30th September the following year.
The annual fee is $45 and can made via the REGISTER HERE tab on the right hand side of this home page.
2016 Summer season:
The 2016 year kicks off on Tuesday 2nd February with the continuation of the 2015/16 summer season as per the times above.
FACEBOOK:
Daylesford Springers have a facebook page. Please 'like us'. Just serach 'Daylesford Springers Basketball'.
Daylesford Springers home venue:
ARC Smith Street Daylesford