Home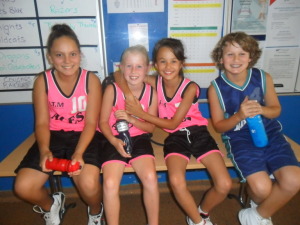 Eaton Basketball Association
2014-2015
The upcoming season is fast approaching and the EBA committee are busy planning for a great season of
BASKETBALL
Please be aware that Kidsport Vouchers will be accepted after full payment off season fees via online registration as was the proceedure last season. Only Registration fees will be covered by the Kidsport voucher, to the amount that is remaining for applicants.
Registration will be available from August 5th 2014 until September 17th 2014. Coaches or Managers will be able to access the "TEAM FORM" on this website. From there they will be able to send emails to players which will have the access link to complete "PLAYER FORM 2014-2015".
Please do not order uniforms until confirmation has been given to your team via email as clashes will need to be avoided.
Players who do not have a team will be able to register from this website via the "I WANT TO PLAY BUT HAVE NO TEAM FORM". All efforts will be made to place these players only if fees have been paid online. Parents of these players will be asked to help out the team with coaching or managing.
2014-2015 EBA fees
U10- $90 U12- $95
U!4- $95 U16- $100 U20- $110
COURT FEES- Teams will be asked again to pay season court fees for all 14 games up front either by bank transfer of the whole amount. Other payment plans are available but this is the preferred method.
REP TEAM TRYOUTS
Keep in mind Regionals come up very quickly and EBA will be advertising a date for tryouts for players to be involved. Any coaches interested will be able to contact Atsuko at repteams@eaton.basketball.net.au
Unless sufficient numbers of players attend tryouts teams for that age group will not be nominated. So make sure you come to tryouts to ensure your team is viable.
REGIONALS DATES (Eaton)

8/9th, 15/16th, 22/23rd November 2014
COUNTRY CHAMPIONSHIPS DATES (Perth)
Feb 7-8 2015- U16/18 Men, U18 Women
Feb 14-15 2015- U13, 14, 15, 16 Women
Feb 21- 22 2015- U13, 14, 15 Men
Feb 28- March 2- Seniors
www.basketballwa.asn.au for all camps, courses, competitions, coaching from Basketball WA
ECC BALL 2015- is scheduled for 13/3/15
EBA last season fixtured a bye on the ECC ball Friday fixture. Next year the ECC ball is scheduled in Semi final week. So ALL FRIDAY GAMES WILL BE HELD ON THE THURSDAY (12TH) AND ALL THURSDAY FIXTURED GAMES (U12, 16s) WILL BE CHANGED TO FRIDAY FOR THIS WEEK ONLY.