Home
Under 14 Skills Day Wangaratta 29 & 30 March 2014
North East Registration for Under 14 Skills Day at Wangaratta on the 29 March and 30 March is attached and link for online registration of players to follow.
The next Under 14 Skills Day Registration open for all players born in 2001 and 2002 is now open and the link and further information is attached in the following flyer.

The Schedule for the day for the North East is Saturday 29 March for Boys and Sunday 30 March for Girls.
Both days will commence at 10.00am and conclude at 4.00pm with qualification for Regional Academy also completed over the weekend for all boys and girls with qualification only eligible from participation over the weekend.
Information flyer attached below.
Player Registration link below:
https://reg.sportingpulse.com/v6/regoform.cgi?formID=37548
Oscar Hide 2013 Jamboree Selection under 12 Boys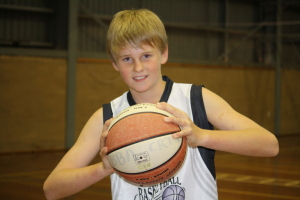 Benalla Basketball Association would like to congratulate Oscar Hide 11, who has been selected to play in Basketball Victoria's Great Murray River Jamboree in Albury on the weekend of November 30 to December 3, 2013.

Oscar was one of 120 children chosen from 500 participants in the under 12 age group and is the only representative from Benalla this year.
The concept of a national Jamboree was developed 12 years ago in Albury and will welcome players from New Zealand, ACT, VIC, NSW and SA.
Good Luck Oscar.
About Benalla
Benalla is an attractive centre of some 8700 people situated on the Broken River 188 km north-east of Melbourne via the Hume Freeway and 40 km south-west of Wangaratta on the Broken River. Known as the 'Rose City' it is noted for its public gardens.
Benalla Accommodation
Wodonga Tournament Report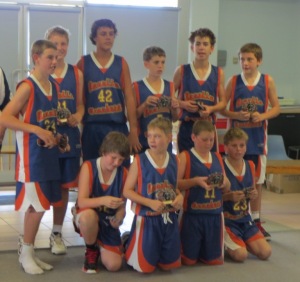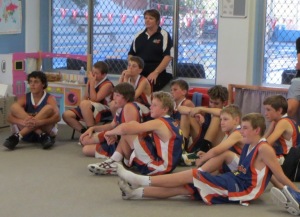 Benalla Basketball Association was well represented at the recent Wodonga Basketball Association Junior Invitational Tournament on 9th & 10th of February – U12, U14 & U16 Boys and U14 & U16 girls.
The U14 & U16 girls and the U12 boys all played well and showed improvement in their respective divisions.
U14 boys & U16 boys were successful in winning the grand finals of their respective divisions.
************************************
The U14 boys, who have a history of starting slowly in their first games, had a comfortable first up win against Swan Hill taking out the game 34 to 20. Their second game was not to be so easy. They came up against Mansfield – the team that they had beaten to take out the Grand Final of the Wangaratta tournament back in November. But the day in Wodonga belonged to Mansfield who won a very close game by one point 21 to 20. The Benalla boys bounced back to take their third game against Echuca 48 to 17.
An early 8.00am game on Sunday morning saw Benalla beat Wodonga 37 to 18. At this stage, three teams in our pool were on equal points – Benalla, Mansfield and Wodonga. We had to wait until percentages had been calculated to find out that Benalla & Wodonga had made the semi finals to play against Mildura and Bendigo respectively. The Benalla team played great basketball against Mildura to win the semi 26 to 12 and advance to the grand final in which they would again meet Wodonga.
Although we had comfortably beaten Wodonga earlier in the day, the Wodonga coach had prepared her players well and they were out of the gates early scoring the first 6 points of the game. The Benalla Team steadied and led by Patrick Warner in a well earned MVP performance they came away winners by six points.
Congratulations to all of the team members: Charlie Berthun, Sam Burrowes, James Davies, Evan Dowe, Vaughan Kirk, Tom Moloney, Tom Rigby, Jack Seketa, Patrick Warner and Corey Westbury.