Venue Information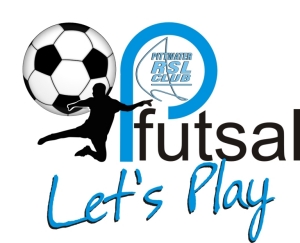 Hi all,
We have created a Facebook Page for futsal. So like our new page "Pittwater RSL Club Futsal" for all the latest news, photos and videos!
Below are the details of the final series for competitions who have finished their preliminary rounds.
All other grades will be published here as the regular season fixtures are concluded. An email will also be sent to each manager.
SUMMER 2014 FINAL SERIES
MONDAY A GRADE
DIVISION 1
28 APRIL 2014
GAME 1 MA TIGERS V BALLTEARERS 7:40PM
GAME 2 ALPINE RANGERS V WANDERERS 8:20PM
5 MAY 2014
GAME 3 REDS UNITED V WINNER GAME 1 7:40PM
GAME 4 DA BOIZ V WINNER GAME 2 8:20PM
12 MAY 2014
GRAND FINAL WINNER GAME 3 V WINNER GAME 4 7:40PM
------------------------------------------------------------------------------------------------------------
MONDAY B GRADE
28 APRIL 2014
GAME 1 NEWPORT NINJAS V SALTED PISTACIOS 7:00PM
GAME 2 OLD SPICE & THE BOYSV COUGARS 9:00PM
5 MAY 2014
GAME 3 PHAT AS V WINNER GAME 1 7:00PM
GAME 4 SCOREGASMS V WINNER GAME 2 9:00PM
12 MAY 2014
GRAND FINAL WINNER GAME 3 V WINNER GAME 4 8:20PM
-----------------------------------------------------------------------------------------------------------------------------------
TUESDAY O/35 LADIES
29 APRIL 2014
GAME 1 STARFISH V WINE-OTS 7:40PM
GAME 2 NORTHERN BEACHES BABES V DEVILS 8:20PM
6 MAY 2014
GAME 3 VICTORIOUS SECRET V WINNER GAME 1 7:40PM
GAME 4 ALL SORTS V WINNER GAME 2 8:20PM
13 MAY 2014
GRAND FINAL WINNER GAME 3 V WINNER GAME 4 7:40PM
WEDNESDAY A GRADE
DIVISION 1
30 APRIL 2014
GAME 3 MULTINATIONALS V MILWALL 7:40PM
GAME 4 TEAM SCIZZOR LEGS V WHITE CITY 8:20PM
7 MAY 2014
GAME 5 LOSER GAME 4 V WINNER GAME 3 7:40PM
14 MAY 2014
GRAND FINAL WINNER GAME 4 V WINNER GAME 5 7:40PM
------------------------------------------------------------------------------------------------------------
DIVISION 2
30 APRIL 2014
GAME 3 GERIHATRICKS V CROOKED SHOES 7:00PM
GAME 4 PUSHY COOL RATS V COUGARS 9:00PM
7 MAY 2014
GAME 5 LOSER GAME 4 V WINNER GAME 3 7:00PM
14 MAY 2014
GRAND FINAL WINNER GAME 4 V WINNER GAME 5 7:00PM
--------------------------------------------------------------------------------------------------------------------------------
WEDNESDAY B GRADE
30 APRIL 2014
GAME 1 SCREAMING GINGER V SONS OF BEACHES 7:40PM
GAME 2 YOUR MATES V SQUIDS INC 8:20PM
7 MAY 2014
GAME 3 OLD BOYS V WINNER GAME 1 7:40PM
GAME 4 HEY HEY ITS WEDNESDAY V WINNER GAME 2 8:20PM
14 MAY 2014
GRAND FINAL WINNER GAME 3 V WINNER GAME 4 7:40PM
Cheers
Jan Svenoy
Facilities Manager
82 Mona Vale Road
Mona Vale NSW 2103
Mob 0410 626171
Ph 9997 3833
Fax 9979 2424