Venue Information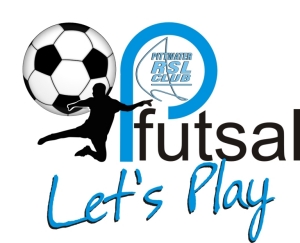 Hi all,
PITTWATER RSL CLUB FUTSAL
SPRING 2014 COMPETITION
Here are all the details you need for the upcoming Spring 2014 competition.
* The comp commences Monday 1 September 2014
* It will be a 14 week competition plus semi/finals.
* Senior Games will generally commence at 7:00pm with the last game being at 9:00pm.
* Open Men's and O/35 Men's will be held on Mondays, Wednesdays and Thursdays.
Note: There will be high, mid and low divisions on both nights. Top divisions only will play on the International Courts.
* Open Ladies, O/35 Ladies and Mixed will be held on Tuesday and Thursday nights.
* Junior Mixed and Boys will be held on Mondays between 4:00 and 6:30pm
* Junior Girls will be held on Wednesdays between 4:00 and 6:30pm.
* Cost will be $165.00 per player for Seniors and $150.00 for Juniors.
Your fees will include:
Annual NSW Futsal Association insurance and registration
(Registration carries through till 30 August 2015).
Team and Match fees
1 x Match/Warm up Ball supplied per team
Full playing strip for Juniors only. (7 x Shirts, shorts and socks + Goalkeeper shirt and gloves)
Weekly Pizza vouchers for Juniors only.
Qualified Referees
TEAM MANAGERS:
For new teams, please register by accessing "online registrations" in the Futsal link at www.pittwaterrsl.com.au or simply email me jan@pittwaterrsl.com.au
Existing team managers will have received an email from me, you need only respond and I will include you in the comp.
You will then receive a team code which you will issue to your players allowing them to register into your team. Or simply email their details to me and will register them on your behalf.
I will require the following details of each player:
Full Name
DOB
Mobile Number
Email address
Pittwater RSL Club Sports Complex has:
Ample parking
Male and Female toilets and showers
Secure areas for participants and spectators
Refreshments
Licensed venue adjacent
There are a LIMITED number of positions available per age group/Division, so get your team registrations in quick to avoid disappointment!
For further information please click on the relevant link on this page or you may contact Jan Svenoy anytime on 0410 626171 / jan@pittwaterrsl.com.au
We have created a Facebook Page for futsal. So like our new page "Pittwater RSL Club Futsal" for all the latest news, photos and videos!