Latest News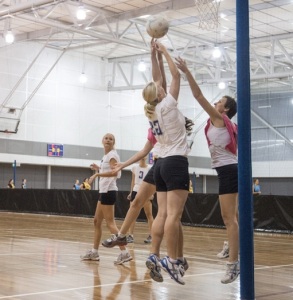 Get Moving with...
Daytime Ladies Netball!
GESAC is now offering a daytime ladies netball competition. This will provide an opportunity for you to play netball in a great new timeslot whist meeting new people in a fun and social environment.
Competition will begin on February 9 2016
Games will run on Tuesday between 10:40am - 12:30pm
GESAC crèche will be available at the member's rate ($6.30 per session) for pre-registered children. Limited space available.
To register a team click here- https://reg.sportingpulse.com/v6/regoform.cgi?formID=45154
Senior Netball
We are now taking registrations for our Mixed and Ladies competition for season one 2016.