Home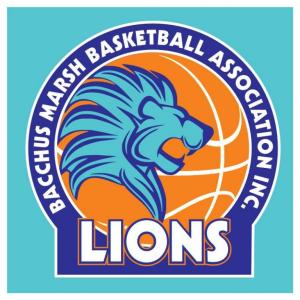 BACCHUS MARSH BASKETBALL ASSOCIATION
WINNER OF THE
2013
VJBL SMALL ASSOCIATION OF THE YEAR

Bacchus Marsh Basketball Association
Youth League Coaches for Girls and Boys - Expressions of Interest
The Bacchus Marsh Lions are currently making an application to BigV to enter both a girls and boys Youth League team for 2015.
After only a short period of establishing a new Association and great initial success in VJBL, the BMBA Lions are set to embark on its next challenge, that being the establishment of both a Boys and Girls competitive Youth league program as a clear and defined stepping stone from its existing junior program.
As such we are seeking expressions of interest for the position of Head Coach for both the Boys and Girls teams for the 2015 BIGV Season:
Primary Objective: To work with, teach and develop an initial team of players to represent the BMBA in such a fashion that the BMBA establish themselves as a worthy participant in both the Youth League Competitions.
The successful candidates will have demonstrated a strong capacity to:
Communicate effectively to internal and external stakeholders and supporters.

Be able to work with the Senior Coaching Coordinator to introduce a strong program of skill and technique development, to work as an extension of our existing VJBL junior program.

Deliver a training regime to ensure ongoing player development and team competiveness.
For full appointment objectives please email admin@bacchusmarsh.basketball.net.au
All appointments are subject to entry approval from BigV
BMBA Domestic Player improvement Days
The BMBA is committed to improving the standard of our junior domestic competition and hence are starting our Domestic Player Improvement Days. We will have our squad coaches taking these days and they are open for any domestic player U14 and under.
These improvement days hav only 3 days to run
Sunday 20th, 27th of July & 3rd of August
10am

...

start @ the Lion's Den.
Cost is Free (BMBA to cover all costs)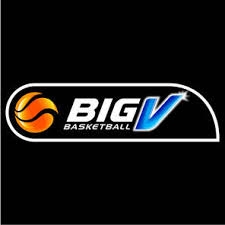 BACCHUS MARSH LIONS VJBL REPRESENTATIVE PROGRAM
COACHING EXPRESSIONS OF INTEREST – 2015 SEASON
Expressions of Interest are now being sought for Coaching and Assistant Coaching positions for our VJBL representative boys and girls teams for the 2014/15 VJBL season.
Bacchus Marsh Lions entered 11 teams in the Victorian Junior Basketball League in 2014 and is looking to increase teams again for the upcoming 2015 season.
All successful applicants must meet the following appointment criteria:
Attendance and conducting tryouts in October 2015.

Have a current Working with Children Check.

Hold a NCAS Level 1 Qualification or intention to complete the course as soon as available.

Complete the VJBL Coaching Statutory Declaration.

Complete the VJBL Coaching Code of Conduct requirements.

Provide coaching assistance to Domestic Player Improvement Days and Cubs Development program as required.

Previous VJBL coaching experience preferred but not essential
Application Forms can be downloaded from the BMBA Website at www.bacchusmarsh.basketball.net.au
and sent by email to:
vjbl@bacchusmarsh.basketball.net.au
or by post to:
Bacchus Marsh Basketball Association
PO Box 2210,
Melton South VIC 3338
Expressions of Interest application forms close on Monday 1st September 2014.
For further details, please contact VJBL Program Manager Mark Grundy on 0400 902 763
BMBA Important Contacts
BMBA Email Address: secretary@bacchusmarsh.basketball.net.au
New/Old Player Inquiries: Peter Matthewman 0430 811 919
pr-bmba@bigpond.com
Sponsorship Inquiries: Karen Arnold 0409-209-155
committee@bacchusmarsh.basketball.net.au
Competition Inquiries: Sam Clayton - 0432 671 944
admin@bacchusmarsh.basketball.net.au
Referee Inquiries: Kylie Charles - Referee Supervisor - 0432 682 677
refsupervisor@bacchusmarsh.basketball.net.au
Sponsorship Needed
Bacchus Marsh BA are currently looking for sponsorship. Should you be interested or know of someone who could help, please contact Karen Arnold - 0409 209155 to discuss Sponsorship options.