TSFC Summer 6's Home Page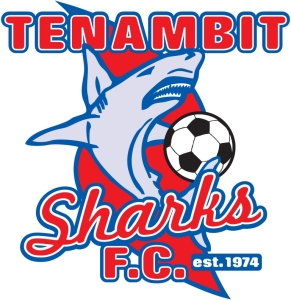 Welcome to the Tenambit Sharks FC Summer 6's Web Site!
Monday the 25th was called off due to rain and will be attempted to be played next week. Hopefully our games scheduled for this Wednesday 27th will still go ahead!
******NEWS****** Last year we had a 7 round competition with two finals. Due to having a 9 round competition this year we will not be holding finals, but will be increasing the cash prizes for our top two teams in each competition!******NEWS******
Well, our competitions are about to begin. The draws have been finalised and we have 4 (Four) Competitions for this year.
All Age Men's Division 1
All Age Men's Division 2
All Age Mixed
13-15 Junior Mixed
The Men's competitions will be held on Monday night and the Mixed Competitions will be held on Wednesday.
We remind all Teams and players that all Fees and on-line registration is to be completed before you can take to the field to play!
Let the Games begin!
Finally, it is the desire of Tenambit Sharks FC that football gains a greater participation and following. We know how satisfying football is and how much fun and family enjoyment our members and players receive from being involved. If you or any member of your family is interested in playing we recommend calling and talking to a club close to you and, obviously, feel that Tenambit Sharks FC are foremost in offering a great family friendly environment.
Tenambit Sharks website can be found at this address if you wish to check us out:- http://www.tenambitsharksfc.com.au/
Andrew Burton
TSFC Club President