Net Set Go July 2012 Junior Netball program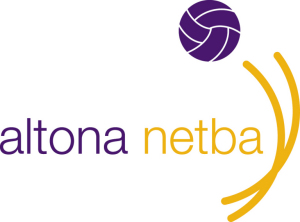 ALTONA NETBALL ASSOCIATION INC.
Net-Set-Go!
July 2012 – JUNIOR Netball PROGRAM
ALTONA SPORTS CENTRE
QUEEN ST. ALTONA MEADOWS
Net-Set-Go MONDAY EVENINGS
5.30PM UNTIL 6.30PM
THIS IS A BEGINNERS PROGRAM FOR
GIRLS & BOYS AGED 5 YEARS TO UNDER 12 (by 31.12.2012)
Participants must already be 5, at the commencement of program, and not turn 12 in 2011.
THIS IS A 10 WEEK COURSE FEATURING
SKILLS, LEARNING AND COURT PLAY.
COST: $80 PER CHILD (FULL 10 WEEK COURSE)
INCLUDES COMPULSARY VICTORIAN NETBALL ASS. REGISTRATION OF $30 (INSURANCE)
REGISTRATION:MONDAY, 18th June, 2012
4:30pm – 6:00pm.
COMMENCING DATE: MONDAY, 18th June 25th 2012, 5:30 pm-6:30pm
FINAL SESSION & PRESENTATION: MONDAY, 10th September, 2012
ENQUIRIES TO Sue Brakey or Marilyn: 9360 9288 between 10am-4pm Mon-Thurs
Registration forms available at front foyer, in Sports Centre or by e-mail request