Werribee's Joshua Oswald Sign's With Miami
OXFORD, OH (FOX19) - The men's basketball team at Miami University as signed Joshua Oswald to a National Letter of Intent. The 6'7 210 pound forward from Melbourne, Austrailia was a three-time all-state representative and was tabbed the Division I men's rookie of the year in 2012. He averaged 22.0 points per game and 11.5 rebounds per game.
"We are really excited to be able to sign Joshua. He's from Australia, so hopefully that will open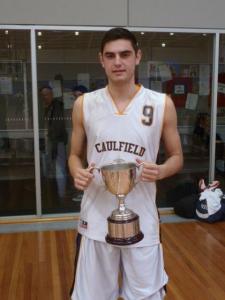 up some doors there as far as recruiting," said Cooper. "He's a young man who has shown he can shoot the basketball, and he's got good size and has played against some very good competition. (Associate Head) Coach (Rick) Duckett did a great job tapping into some of his contacts to allow us to sign Joshua, and we're thrilled to have him become a part of the RedHawk program."
He was twice tabbed the Most Valuable Player at Caulfield Grammar (2011 and 2012) and was selected to the Associated Public Schools All-Star Team as a junior and senior. In 2011, Oswald was named to the USA Knights of Columbus Tournament All-Star Five and also the USA Lyndon B. Johnson Jaguar Classic All-Star Five.
Oswald was a member of the Australian Under 19 team and the Australian National School Boys team. In 2011, Oswald was a part of the Victoria Under 18 silver medal team at the Australian National Championships and the Victorian School Boys Team silver medal team at the Australian National School Championships.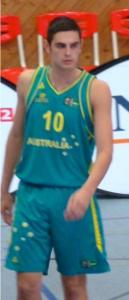 Article reproduced from http://butlercounty.fox19.com/news/schools/101133-miami-mens-basketball-inks-oswald-letter-intent
Last Modified on 05/12/2012 21:28