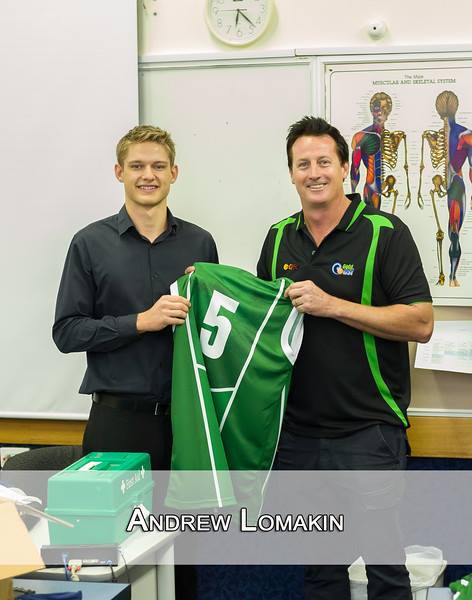 Andrew Lomakin – QBL Men's Rollers
Proudly Supported by: TSS Suns Basketball Club
Nickname: Andy
Basketball History: Started at Runaway bay playing for the junior comp at age six, then went over to TSS to play in the junior comp at the school. Soon after joined Gold Coast Basketball making the U/12 Div 1 team, playing my way through the GC Junior ranks winning numerous accolades both individually and as a part of the team. Played in four seasons of ISL starting back when I was 16 and won two championships and a second and a first place in the 3 point shootout. High School saw a very successful 5 years, with 2 MVP's, coaches and clubman awards, State MVP, and 2 championships 1 at state level and at the GPS level. Also at the School level managed to acquire multiple appearances at the South Coast level and a state appearance receiving a silver medal and on to an Australian team selection. In the club side managed to receive two state team selections with a bronze and silver medal. Played one season in the SBL and now playing for the QBL team.
The Best Thing about The Team:The team is full of experienced players and they are always helping and teaching the younger players how to be smarter on the court and the type of decisions that we need to be making. Everyone gets along with each other and all are striving for the same team goals despite the massive odds.
Advice to junior players:If you love the game, live it, breathe it and learn the basics to the game no matter how boring or easy they seem. If you can start out, young with perfect technique and perfect form in every part of your game, then you will find that the rest of your basketball journey will be all about learning the game. Great fundamentals always builds a great player. Perfect example of this is Stephen Curry.
Funniest Basketball Memory: Coaching the U/15's Div 2 basketball team. The whole season was a laugh and there was never a dull moment with team. Never had a better season with another team.