Home






ALBERTON FOOTBALL NETBALL LEAGUE thank major sponsor ALEX SCOTT & STAFF
for their continued support in 2016.
Click here to view their website for all your real estate & livestock requirements.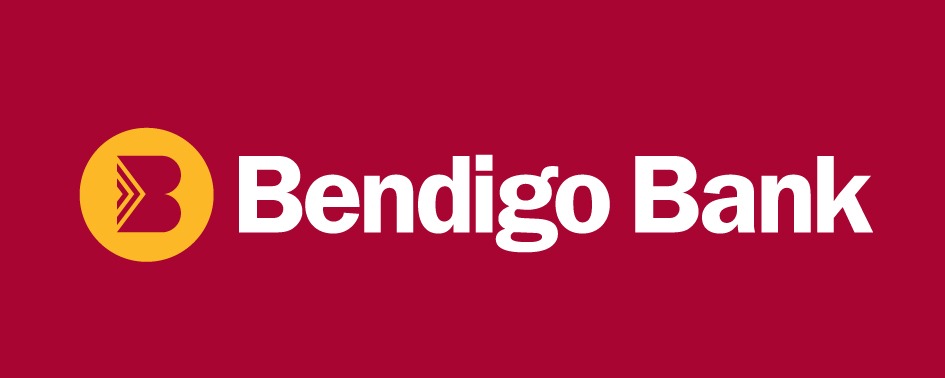 AFNL thanks BENDIGO BANK LTD as league's bank of choice and continued sponsorship of matchday footballs & netballs, click here to visit their website for all your banking needs, supporting communities.



AFNL thanks WONTHAGGI REMOVALS & STORAGE for continued sponsorship of representative teams off-field apparel, click here to visit their website for all your removal & storage needs.

2016 INTERLEAGUE - Alberton FNL vs Riddell DFNL
Saturday 21st May @ Inverloch Rec Reserve
WELL DONE ALBERTON!!!
RESULTS:
Snr Football - AFNL 14.13 (97) d RDFNL 13.7 (85)
U18 Football - RDNL 18.18 (126) d AFNL 6.13 (49)
Open Netball - AFNL 28 d RDFNL 21
17&U Netball - AFNL 45 d RDFNL 35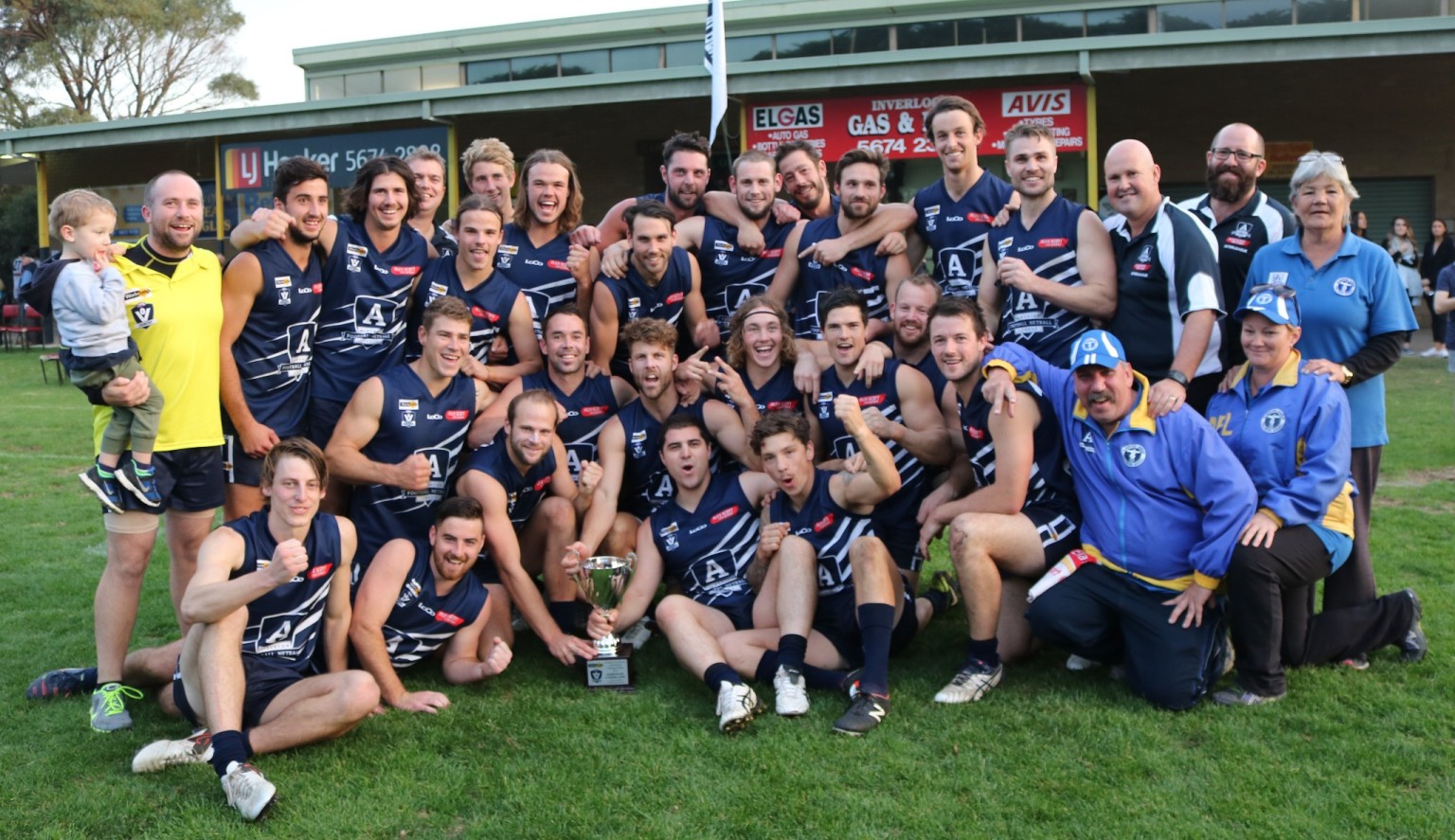 SENIOR FOOTBALL winners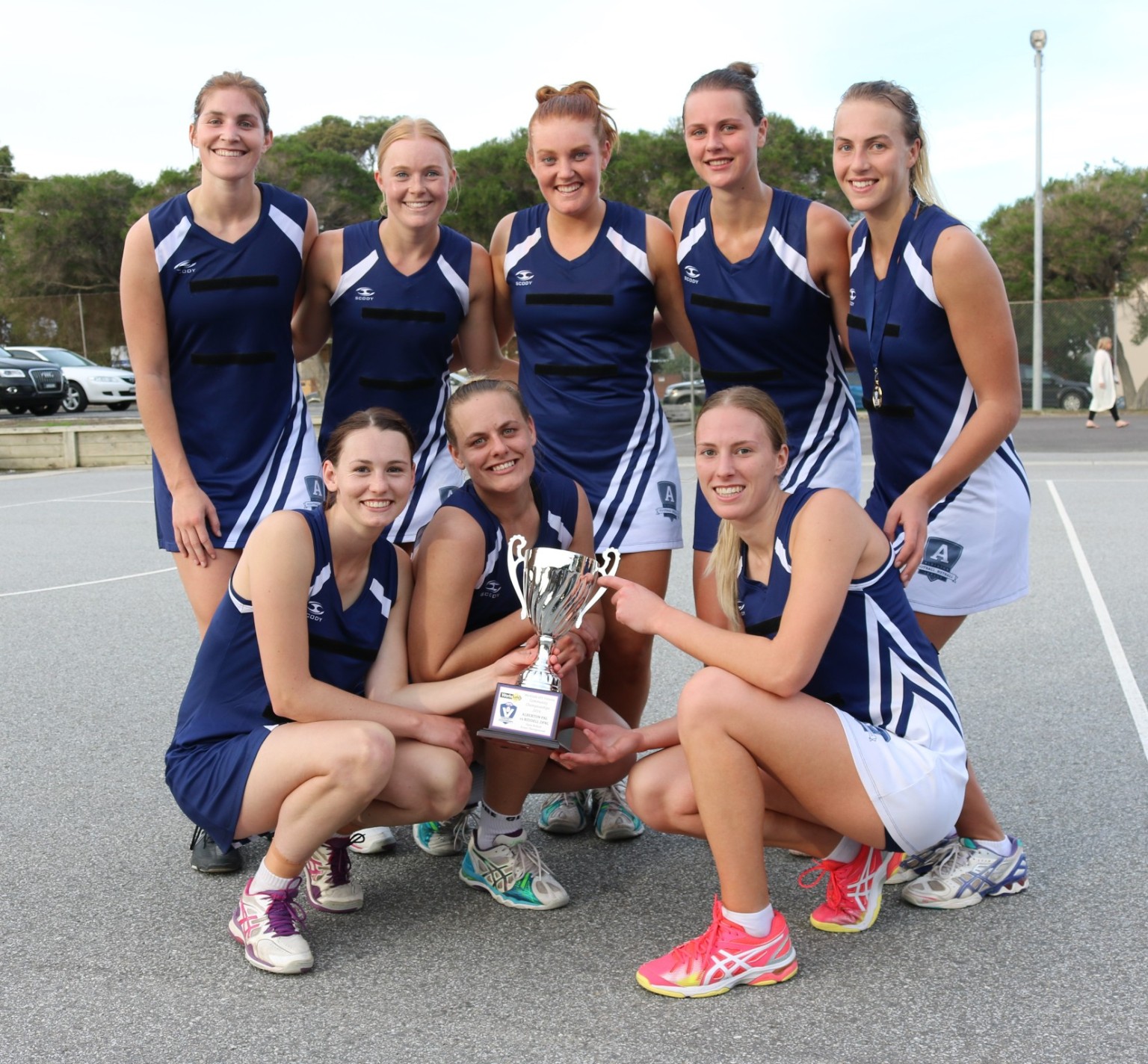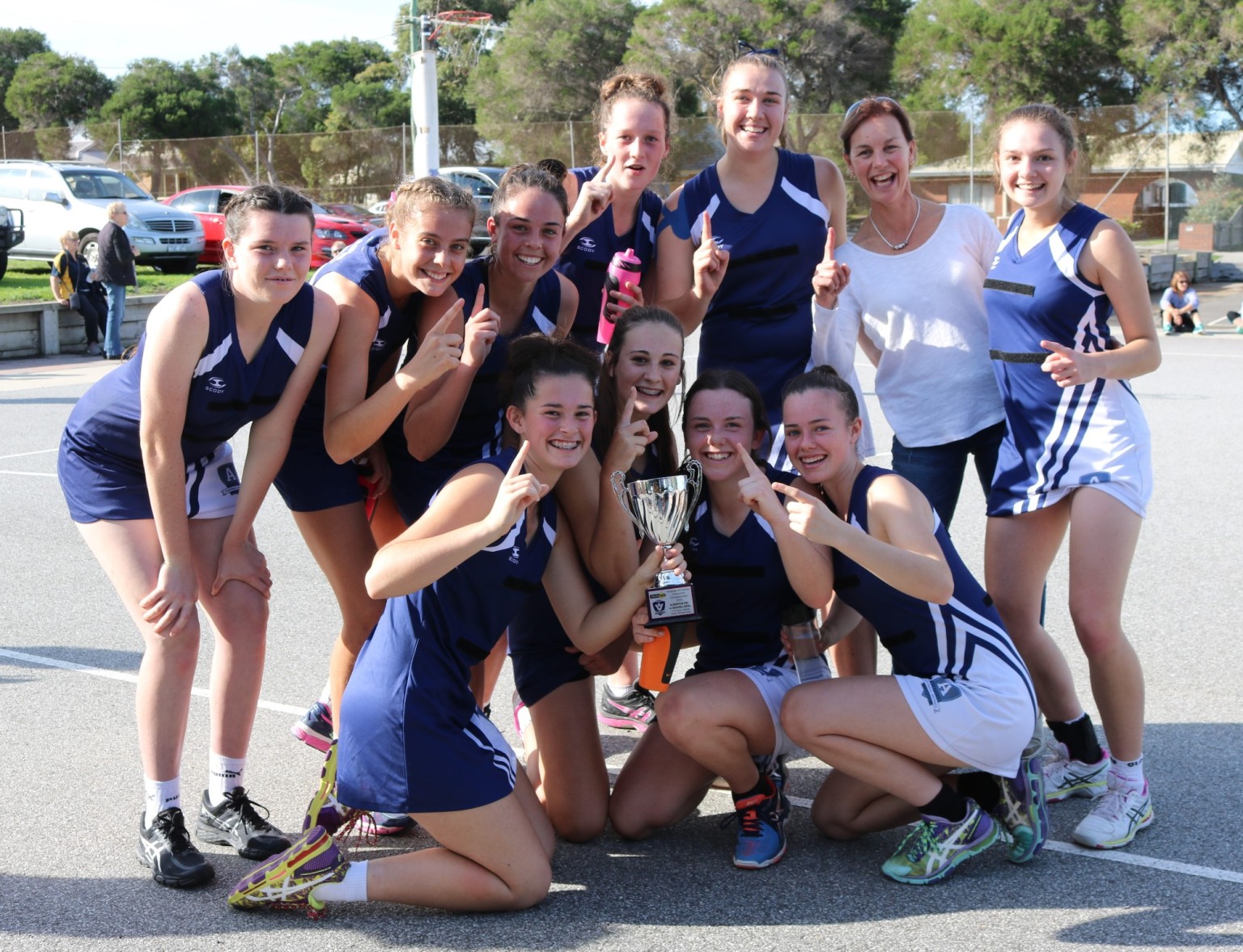 OPEN NETBALL winners & 17&UNDER NETBALL winners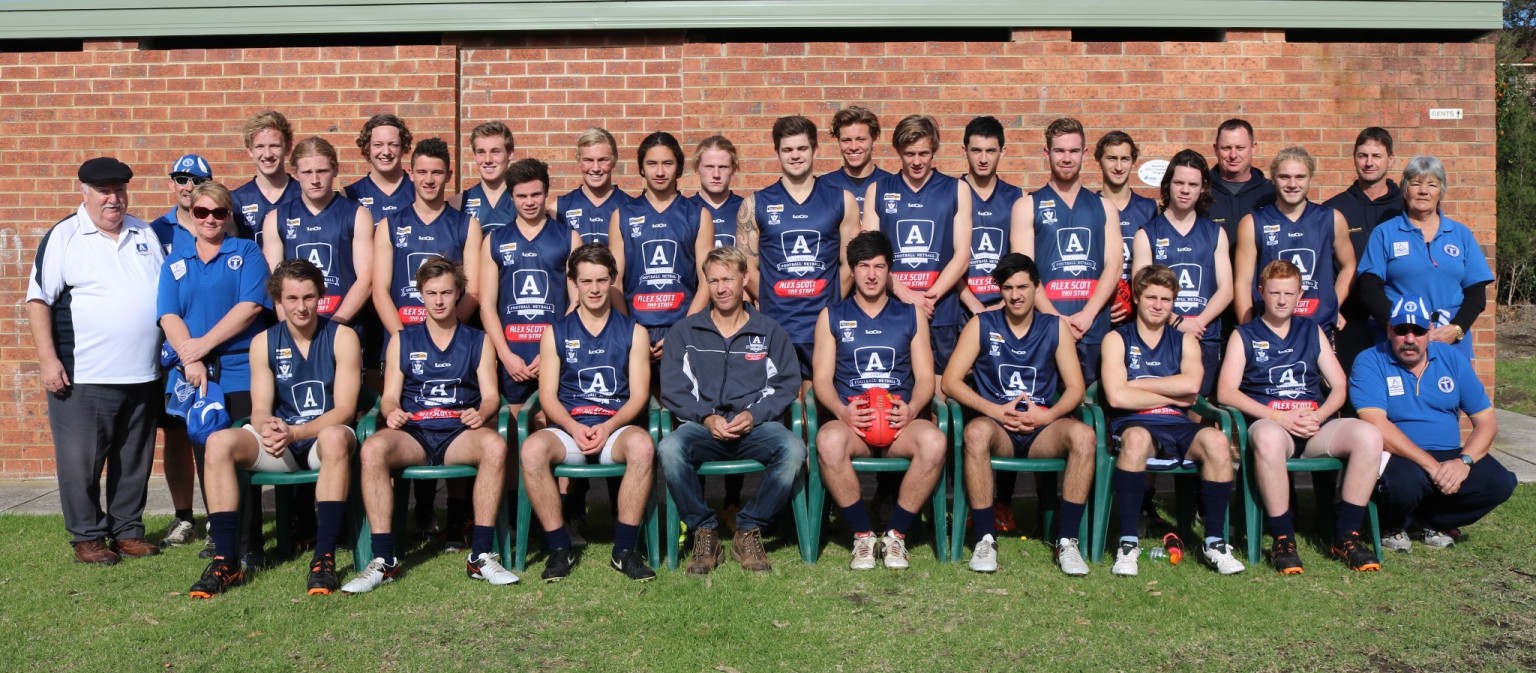 UNDER 18 team

Senior Football Team
Kyle Kirk, Kainen Schrape, Kurt Thomas (Dalyston), Callan Park (VC), Ethan Park, Joe Brooks (Fish Creek), Brad Tagg, Rhett Moor, Nick Connellan (Foster), Corey Casey, Toby Mahoney, Danny Reid, Dylan Clark (Inverloch-Kongwak), Danny Wells, Chris Endres, Kael Bergles (Kilcunda-Bass), Tom Corry, Tom McDermott, Jake McMillan (M.D.U.), Jaymie Youle (C), Mark Griffin, Jack Taylor (Phillip Island), Ash Zuidema (Stony Creek), Luke Manders (Toora).

Mark Lafferty - COACH
Brett O'Halloran & Ben Soumilas - Assistant Coaches

Under 18s Football
Darcy Brosnan, Flynn Brosnan (Dalyston), Jackson Nolan (DWWWW), Gareth Park (captain), Owen Straw, Harley Krause, Blake Stefani (Fish Creek), Zane Javier, Oscar Toussaint, Xavier Hughes (Inverloch-Kongwak), Riley Cousins, Sam Watson (Kilcunda-Bass), Jye Celebrine, Cam Trewin, Hugh Suckling (Korumburra-Bena), Dean Thorson (M.D.U.), Dylan Wilson-Browne, Alex Duyker, Michael Coghlan (Phillip Island), Will Collins, Rory Harrington (Stony Creek), Joel Norton, Ben Ellen (Tarwin), Jarrod Vening, Khyell Morgan, Lachie Ireland (Toora).
Scott Andersen - COACH

Open Netball
Jarney Thomas, Jess McRae, Britt Thomas (Dalyston), Renee Pilkington, Kelsey Buxton (Inverloch-Kongwak), Christie Hillberg, Kim Hillberg (Korumburra-Bena), Lauren Redpath (M.D.U.), Olivia Cope (Stony Creek)

Christie Hillberg - COACH

17&Under Netball
Alana McRae (Dalyston), Breanna Byers (Fish Creek), Keighley Starrett, Jayde McGlead (Foster), Courtney Teakle, Abby McCaughan (Inverloch-Kongwak), Shae Kyle, Alana Hanegraaf (Korumburra-Bena), Kayla Redpath (M.D.U.), Ally Martin (Stony Creek)

Julie Hillberg - COACH
TO VIEW 2016 SNR & JNR DRAWS - click on Fixtures in top menu

Keep up-to-date with all news & events on Team App (follow instructions below to download)
and ALBERTON FNL FACEBOOK PAGE at www.facebook.com/AlbertonFNL

________________________________________________________________
ALBERTON FNL BOARD OF MANAGEMENT:
BARRY STRIDE - President
NEIL PARK - Director of Football Operations
LEONNIE McCLUSKEY - Director of Netball Operations
DEAN CASHIN - Director of Special Events & Media
RALPH HUBBERT - Director of Finance & Sponsorship
LYNN WHELAN - Secretary/Treasurer/South Gippsland League Coordinator, AFL Gippsland

Check out clearances in menu above

NEW UMPIRES WELCOME (field, boundary, goal)
Visit www.southgippslandumpires.vcfl.com.au
for more information

ALBERTON TRAINERS ASSOCIATION website:
http://www.afnlta.org/


*** View all ladders in right-hand column.
__________________________________________________________________________________________


AFNL CLUBS
Dalyston, Allies (Devon Welshpool, Won Wron, Woodside), Fish Creek, Foster,
Inverloch-Kongwak, Kilcunda-Bass, Korumburra-Bena, MDU (Meeniyan Dumbalk United), Phillip Island, Stony Creek, Tarwin, Toora & District

For club information click on 'Clubs' above.