Home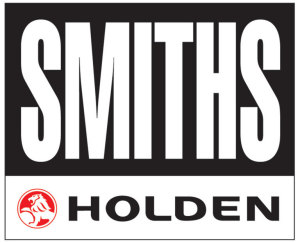 GDFL PREVIEWS WITH ALEX TIGANI
Bannockburn v. Bell Post Hill (94.7fm the Pulse - Match of the Round)
If this match of the round is anything like our season opener then strap yourselves for a genuine nail biter. Last time Bannockburn ruckman Kieran Fulton's best on ground performance was topped with a sixth and final goal after the siren to help capture a one-point win. Fulton has combined for 83 goals with Jason Tom, who booted 9.3 last week, and the two will match-up against their Interleague teammates Cam Addie and Renn Lovitt. On the other end of the ground Panther goal-kickers Nick Costello (50 goals), Jayden Ettridge (27) and Joel Page (25) will compete against Darren Milburn's back six. The game will be won out of the middle and the ultimate match-up looks like Ash Witney who by all reports is ready to man Tiger teen Connor Jervies.
Tipping: Bannockburn 40% Bell Post Hill 60%
Venue: Victoria Park. Last time: Rd 1, 2016. Bell Post Hill 13.13 (91) def by Bannockburn 14.8 (92).
Anakie v. Inverleigh
The Hawks never looked back after quarter time last week against Geelong West recording a 34.23 (227) to 6.3 (39) victory at home with star goal-kicker Paul Carson booting ten goals. This surpassed their head to head highest score against Geelong West of 31.18 (204) from last year and their 25.14 (164) tally against the Cheetahs under coach Wayne Tyquin in 2002. Anakie's losing streak looks set to continue and while I re-emphasised on the show last night that I though the Roos would be wooden spooners I'd like to make a point this was based on player list only. Anakie is one of the most welcoming environments, has great coaches and is a pleasure to visit; I really do hope the home side can remain competitive today.
Tipping: Anakie 7% Inverleigh 93%
Venue: Anakie Reserve.
Last time: Rd 1, 2016. Inverleigh 18.17 (125) def Anakie 7.5 (47).
Winchelsea v. East Geelong
The Blues have lost their past six games by an average of 118 points so to answer the question we've posted on the front cover – yes, East Geelong can string together a fourth straight win and will most likely climb to sixth on the ladder. BJ O'Toole escaped a suspension at the tribunal after wrestling some Roos on the weekend, he will hope to again combine for a handful of goals with his cousin Barry who poured a bag of six last week. A ten goal win should assure Eagles supporters that Shane Bailey is the right man for the job while Winchelsea supporters must community to rally behind their men which, like Anakie, have seen an exodus of players in the past 18 months.
Tipping: Winchelsea 14% East Geelong 86%
Venue: Eastern Reserve.
Last time: Rd 1, 2016. East Geelong 19.11 (125) def Winchelsea 10.6 (66).
North Geelong v. Belmont
Lions Knee injuries to Alex and Adrian Hann have postponed the Lions' position as favourites in this match and therefore the Magpies will more than likely hold off the visitors and cement their spot in the top five. Brent Schwennesen took part in his 150th consecutive match, a milestone we must continue to recognise given his commitment to the club and the league. Belmont's Brent Watkins and Michael Leamer both impressed last week however the Lions still kicked themselves out of the game in the opening term. Outside of the retirement of Kane Bonner and the injury to Lachlan Edwards the core Belmont group will be available and coach Grant Tanner has revealed that he was going to treat this match as his side's grand final.
Tipping: North Geelong 80% Belmont Lions 20%
Venue: Osbourne Park.
Last time: Rd 1, 2016. Belmont Lions 12.18 (90) def by North Geelong 17.8 (110).
Werribee Centrals v. Thomson
Last week Thomson booted 28 of the final 32 goals against Corio and thanks to an 11 goal haul from Brent Macleod. The Tigers surpassed a previous highest head to head score of 25.24 (174) from early last year and (before that) 26.13 (170) in 1988. Yet all of these stats are irrelevant in comparison with devastating injury to Stephen Macleod (dislocated ankle and broken leg) and we must now ask, has the 33-year-old's career come to an end? Werribee's Phillip Jones returned to great form and booted four goals against North Geelong, voted as his side's best along with Luke Cachia. The Centrals defeat to North Geelong was costly ahead of today's match against Thomson and next week's blockbuster against Belmont.
Tipping: Werribee Centrals 7% Thomson 93%
Venue: Galvin Park.
Last time: Rd 1, 2016. Thomson 23.15 (153) def Werribee Centrals 10.1 (61).
Geelong West v. Corio
It certainly hasn't been the Cheetahs year as the losing streak is stretched to 18 games, some 363 days since their last win. Yet, given Corio's inconsistency in recent weeks, the Cheetahs are just as likely to capture a win as they're opponents. West's back six showed its authority for two quarters against Thomson and East Geelong which is promising against Corio who desperately need a power goal-kicker. The Devils midfield, one of the youngest in the league, may have the other say though given the ferocious endeavours of Sheridan Stack, Luke Cornwell and Michael Cadman to name a few. Both coaches are deserving of a win, and while I believe the Cheetahs can win without Tyson Doherty – the tipsters have selected Corio comfortably.
Tipping: Geelong West 35% Corio 65%
Venue: West Oval.
Last time: Rd 1, 2016. Corio 12.15 (87) def Geelong West 11.6 (72).
GDFL PREVIEWS WITH ALEX TIGANI