Home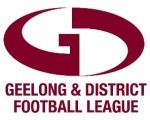 AFL Victoria Interleague
GDFL Vs North Central
Saturday 2.10pm
St Albans
By Tom King (K Rock)
GDFL Interleague coach Daryl Bissett has described tomorrow's Country Championships clash with North Central as a "semi-final" with the prize a potential "grand final" meeting with local rivals Bellarine in 2016.If the Raiders can overcome North Central at St Albans and the BFL is beaten by Wimmera, the two leagues will meet for the first time at senior level since the late 1980s next year.
"We'll never get to No.1, but the goal is to play a grand final against the Bellarine," Bisset told K-ROCK Football.com.au. "That's what we've been hunting and I've told the players this week is our semi-final.
"If they win and we win, we're still in the hunt, we're keeping in touch with them. (If) we lose, you'll never play the Bellarine."
Bisset has selected a team designed to cover the expanses of St Albans. "That was our base," he said. "When we found out we were going to play at home we wanted speed, and that's what we've really done. "It's not an overly tall side to be honest with you, so we've gone thinking that if we can just run it, we should be right."
Around a dozen of last year's team that defeated Maryborough-Castlemaine by 50 points have returned, and Bisset freely admits he has rewarded players that performed in 2014. "We picked blokes on last year's game this year, and the same will happen next year if the play well this year," he said. "(But) we've got 11 new players in the side. We're going up a level so we need to change a little and there was a couple of injuries and unavailabilities"
"We've got a couple of nervous young kids out there, but there's some really good experience around them." Bisset hopes a midfield containing North Geelong great Derek Fitzsimmons, fellow Magpie James Chandler and Bell Post Hill star Dylan Witney will get first use of the ball around the stoppages. "They're very smart players, Bisset said. "If we can get the ball in their hands we believe our forwards will be licking their lips a little bit."
That forward line will contain Bannockburn spearhead Tom Mullane-Grant, North Geelong's Jamie Pitman and Dalton Grundell from Inverleigh. "Then we'll go with some players we want to kicked one, two, three (goals) for us that'll rotate through the middle.
When the two leagues last met in 2013, North Central handed the GDFL a 61-point hiding at Keith Barclay Oval. "I've done a fair bit of homework.
"Tom Mullane-Grant's mate is a coach up there, so I've got a fair bit off him, (and) off last year'sInterleague, but a lot of those blokes have gone into Bendigo to play.
"We did a lot last year on Maryborough and I think that helped us.We had match-ups from the start of the game, rather than let's see how it goes, they go bang bang, (kick) three goals to nothing and we're in trouble.
GDFL Team
B
Cam Addie
Tom Parsons
Corey Collins
Bell Post Hill
Anakie
Anakie
HB
Brad MacKenzie
Steve Richert
Luke Parker
Belmont Lions
North Geelong
North Geelong
C
Phil Jones
James Chandler
Brad Watts
Werribee Centrals
North Geelong
Bannockburn
HF
Caleb Bacely
Dalton Grundell
Jackson Macleod
Bell Post Hill
Inverleigh
Thomson
F
Ryan Garrard
Tom Mullane-Grant
Jamie Pitman
Inverleigh
Bannockburn
North Geelong
R
James Fisher
Derek Fitzsimmons
Dylan Witney
Belmont Lions
North Geelong
Bell Post Hill
IC
Brad Anderson
Jack Brauman
David Holzfeind
Inverleigh
Bannockburn
Corio
Blake Hutchinson
Ben Bolton
Jake Peters
Inverleigh
East Geelong
Bannockburn
Lachlan Wright
North Geelong