Home Page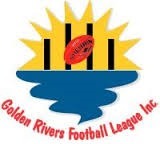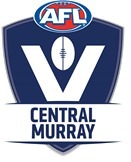 Welcome to the GRFL 2015 Season
2015 PREMIERS
SENIORS - ULTIMA FNC
RESERVES - MURRABIT FNC
UNDER 17.5'S - MACORNA FNC
UNDER 14'S - HAY FNC
SENIORS BEST ON GROUND - LUKE WILSON - ULTIMA
RESERVES BEST ON GROUND - ADAM BUJDOSO - MURRABIT
UNDER 17.5'S BEST ON GROUND - EVAN DORRINGTON - MACORNA
UNDER 14'S BEST ON GROUND - JACK CATTANACK - HAY
>> GRFL, family, friendly league <<
Welcome to the Golden Rivers Football and Netball League's website.
We hope you find the information useful and the web site easy to navigate and read.
Please use this opportunity for suggestions for improvement by using our contact email of admin@aflcm.com.au
We will endeavour to update our site often and with new and important information. Important for you to read and important for us to impart to you.
Our footy and netball is played in the best available conditions to our member clubs. Each one of our clubs takes great pride in their facilities and maintain them and improve them to the best of their ability and economic circumstances.
Our clubs include Hay, Moulamein and Wakool from Southern NSW and Macorna, Murrabit, Nullawil, Quambatook, Ultima and Wandella from Northern Victoria. Elsewhere on this web site you can view a map of our league's towns and view the club's respective websites.
Our season's matches are divided into 18 rounds with 2 byes to each club and each club playing each other twice in the season. We have a final four with our GF aimed at being played 2 weeks prior to the AFL GF. Normally we don't play on Easter and QB weekends due to many other important activities being held in our small rural communities. Footy and netball take a back seat on those weekends.
We value our sponsors and thank them greatly for supporting our GRFL and GRNL.
Our Clubs:
Wandella

Macorna

Ultima

Murrabit

Quambatook

Wakool

Hay

Moulamein

Nullawil
Below is the Under 17.5's Fixture for the 2015 Season.
This fixture was made so that all Under 17.5 teams could play each week instead of missing so many games in the season because of lack of junior numbers.
17.5 Fixture for 2015