2014 NANJING YOUTH OLYMPIC GAMES - ACCREDIATION ONLINE
A special reminder is going out to Fiji Hockey and Fiji Rugby Union in regards to the submission of the following urgent items for online accreditation for your athletes:
Passport Copies
Digital photos
Entry / Eligibility Conditions Forms
Parent /Legal Guardian Acknowledgement for Minors Form
Please note that the online accreditation closes on Wednesday 30th April, 2014.
Appreciate if Fiji Hockey and Fiji Rugby could submit their outstanding documents well in advance please.
FIJI OLYMPIC HOUSE HALL HIRE & EQUIPMENT CHARGES
A copy of revised charges will be forwarded in a circular following this weekly circular.
A CALL FOR CHAMPIONS!
Make a Difference- Become a Champion….
The STOP HIV Program of FASANOC is inviting former or current National Sports Representatives, interested in becoming a STOP HIV&NCD's Champion for 2014. This is an honorary position and as a STOP HIV&NCD's Champion, you will be delivering information through educational programs on the prevention of HIV&NCD's to the sportspeople of Fiji.
The aim of the program is to use the power of sports to bring about behavior change and prevent the transmission of HIV&NCD's. The focus of STOP HIV&NCD's is to promote good leadership and role models, promote sport and prevent HIV&NCD's.
Please note that the deadline for applications is Wednesday 9th April, 2014.
Upcoming Games
Nanjing, China
Port Moresby, Papua New Guinea.
Rio de Janeiro, Brazil.
Sporting Discounts at Suva Apartments
The Suva Apartments offers special discounted rates to all sporting individuals and teams.
Stay at the Suva Apartments and make a valuable contribution to the development of sports in Fiji. Click HERE for more information or call 3304280 for inquiries.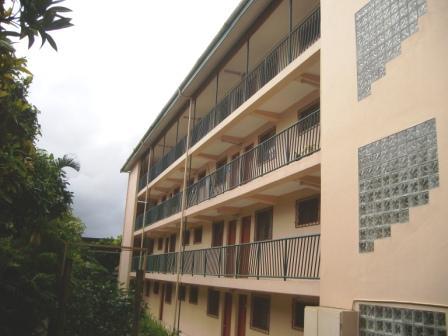 2014 Youth Olympic Games, COUNTDOWN, NANJING:

136
to GO to
GO FIJI GO !!!!
GO FIJI Tees 4 Sale