Full Page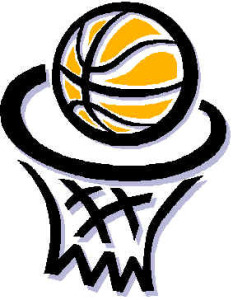 2016 Season Info and AGM
The Annual General Meeting of the

Sunshine

Coast

Secondary

School

Basketball

Competition will take place
at Matthew Flinders Anglican College, 5pm on Monday May 9.
Schools

who wish to enter teams into this competition in 2016 should send a delegate to this meeting. Please RSVP your attendance to Bill Hooper bhooper@mfac.edu.au Delegates may also wish to tend agenda items for discussion. The meeting will be in the Xenephon Room, Level 1, Sports Centre.

Schools

who are unable to attend but still wish to participate should tend their apologies. This will ensure nomination documentation is forwarded to you after the AGM.
The 2016 season of the

Sunshine

Coast

Secondary

Schools

Basketball

Competition commences on Friday, July 15. The competition, now in its 23rd year of operation, attracted a record 130 teams from across the

Sunshine

Coast

last year. Competitions are offered for Junior (Year 7 & 8), Intermediate (Year 9 & 10) and Senior (Year 11 & 12) boys and girls, with a number of Divisions in each age group to cater for novices through to skilled players. There are approximately 9 games plus finals in each competition and the all-inclusive team nomination fee is usually around $350 for the season.
Nominations will be called for in mid-May and they close on Monday, June 13.