School Player & Teacher Registration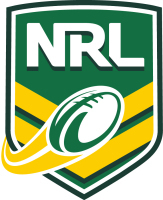 A National Television Campaign has commenced promoting Junior Rugby League and encouraging parents to sign up their children. The campaign will be promoting the playrugbyleague.com website. This campaign will be seen on pay and free to air television and will run for eight weeks.
To gain maximum benefit it is very important that all clubs ensure that their contact details are current on the 'contacts and locator' section of the NRL National Database and more detailed information regarding dates, times and venues for sign up and registration are available on their club LeagueNet website.
It is expected that thousands of parents will be viewing the site to find information on their local Rugby League club.
Please download the attachment to see how clubs can manage the contacts and locator information for their club