NEWS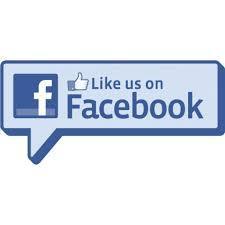 Like us on facebook:
newcastle city touch association (Seniors)
Newcastle City Knights Junior Touch (Juniors)
Junior registrations are now open. We look forward to all our teams returning again in 2015, this year we will be running age groups 6&7 years mixed, 8,9 & 10 years mixed or boys & girls, 12 years Girls, 12 years boys, 14 years girls & 14 years boys. We haven decided to encourage our 16 & 18 years Girls and Boys teams to join our senior competition with the comittee placing them in a suitable division.
Registration will run from this week untill the first week in September with the competition starting the first week in October, again we will run on Monday evenings at our fields inside the trotting track. For any further information please email flano01@bigpond.com or contact Kristine on 0438427704.
The registration process will be as follows the, all players will register as an individule at a cost of $75 this includes playing shirt and affilliation fees. Manager will be able to submitt their team and players through the process online this will have no cost involved, once team members have registered as a player we will place them into that team nominated by the manager. All Indivdule players will be placed in a team accordingly. To register go to "Juniors" menu above.

Please click on the JUNIOR Tab for the registration details.....
Senior summer competition registrations
Information and registration forms for our summer competition can now be accessed under Documents/Info above. Registration day is September 19th and competition begins in October. Do not register your team on line at this stage.

Monday night results
Workers def Treadmills
Otters def Farkawees
Jerrys Sailors def Touch and Go
Tuesday Night Results
Niges 5 def Bluesteel 1
Grass Ogres 3 def Latecomers 2
Jerrys 8 def M C Hammers 1
Baysiders 7 def Old Boys 3
UfO's 4 def Thirty Something 3
Thursday Night Results
A Grade Weapon X 9 def Touch Anything 6
B Grade Hi Times 5 def Axilicious 4
C Grade Benchwarmers 9 def Nadin West 1
D Grade DNA's 7 def Expected Toulouse 3
Annual General Meeting
Newcastle City Touch will hold their annual general meeting on Tuesday night 29th September at 7.30pm. The meeting will be held in the Juniors shed at our fields. All are welcome.

Team App Newcastle City Touch Seniors now have a 'TEAM APP' which enables quicker notifications of washed out or forfeited games. Saves you making a phone call or accessing our web site. You can download the app to your smart phone. It is free and available from the app store or google play.
1. Download TEAM APP to your smart phone
2. Search for the Newcastle City Touch team logo and download. Enter the required information and give the reason as a player.

Our sponsor Your Agency, is a dynamic and progressive boutique agency specialising in the marketing and sales of residences. You can access his website under 'More Menues' above.