NEWS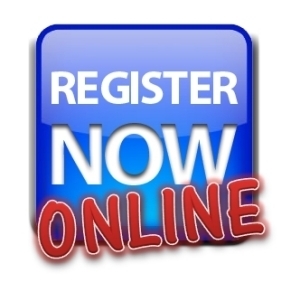 Like us on facebook:
newcastle city touch association (Seniors)
Newcastle City Knights Junior Touch (Juniors)
Newcastle city touch celebrates its 40th birthday this year!

Note: Our Newcastle City Knights Junior Competition Starts this Monday night the 6th October the draws will be placed on our website by this Friday.. i will confirm a time for those managers to pick up shirts on Saturday afternoon, if unable to attend you will be able to pick up shirts on the Monday prior to your game.
Also please note we will be holding our Junior Represnative trials on Sunday the 19th October starting at 4pm with age division time slots to be confirmed next week. That will be all age groups from 10 years through to 18 yrs boys and girls! Note Junior State Cup for 2015 will start on the Friday afternoon next year.
See Junior News page for Expression of interest for junior coaching positions..........
40th anniversary
For our 40th anniversary celebration we are having a fun night of trivia at the trotting track on Saturday 11th October from 6pm to 11pm. Go to the website below(click on click here for ticket) to either purchase a table of 10 seats for $160 plus processing fee or an individual ticket for $16 plus processing fee. The only way to reserve a table for your team/friends is to purchase the table for 10.
click here for ticket https://www.eventbrite.com.au/e/newcastle-city-touch-40th-celebration-tickets-12750935391


Congratulations to the following Newcastle City Touch players who were selected to play for New South Wales in the State of Origin series at the Sunshine Coast recently. They were Michelle Atkins and Annette Zeman in the ladies 40, Darren Thornton in men 45 and Geoff Power in mens 55.

Summer competition
The registration forms for our summer competition can be accessed under Documents/Info above. Registration date was Saturday 13th September. For late registrations please phone the touch office on 49465877

Junior registration is now OPEN please hover over the Junior Tab to access the registration pages! We strongly encourage Team registrations but will also be accepting individule registrations, please see our Junior News page for further details.....
Referees courses
The next level 2 course will be held at Maitland on Friday 7th November. Contact Beau at referees@hornetstouch.com.au
A level 3 course will be held at Port Macquarie on the eve of State Cup Thursday 4th December. Contact Beau at referees@hornetstouch.com.au
Also see our Junior NEWS page for more information on this seasons junior competition....
We are proud to have the Greater Building Society as a major sponsor of our Junior touch. As an extension to the sponsorship the Greater will donate $250 to the club when you take out a Home Loan and mention the sponsorship deal with Newcastle City Touch. Please click on the Greater's logo to visit the Greater web site.