NEWS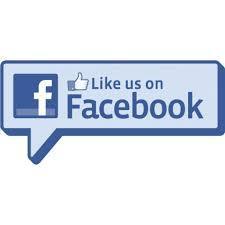 Like us on facebook:
newcastle city touch association (Seniors)
Newcastle City Knights Junior Touch (Juniors)
Monday 9th March finals
All team members to sign on before taking the field and correct T shirt only
Men A grade 6.30 Mavericks v Treadsmills
Men B grade 6.30 Gumbies v Provet
Men C grade 6.30 Phantoms v Otters
Men D grade 6.30 Grainbets v Yaks

Tuesday 3rd March Finals
All team members to sign on before taking the field, corect T shirt only and any outstanding fees, players or referees must be finalised
Men B grade 6.30 TTTTs v Unknown Quantity
Men D grade 6.30 Valley Allsorts v Hold The Phone
Ladies B grade 6.30 UFO's v Professionals
Ladies C grade 6.30 Dolphins v Jerrys

Men A grade 7.30 Chocolate Soldiers v Baysiders
Men C grade 7.30 Port Pack v Rooster Munchers
Ladies A grade 7.30 Westies v Still Got It

Thursday mixed final results
A Grade Weapon X 11 def Going Tipless 4
B Grade Jeffy 7 def Potts n Pans 4
C Grade Better Building Inspections 8 def Cheetahs 4
D grade Touch Me 8 def Ezy Duz It 5
E grade Allsorts 6 def Nadin West 5
F grade Shake n Bake 6 def Wolfpack 3
G grade Undecided 11 def Belair Baptist 2

Representative Trials Newcastle City Touch will be holding trials for all representative teams on 29th March at the fields. Any players interested in trying out for any of the teams should attend the trials.
Seniors will trial at 10.00am and opens,20's and mixed will trial at 11.15am

Coaches Any qualified coach who would be interested in coaching one of our rep teams should place name and contact details on the relevant sheet at touch.