Touch In The Alice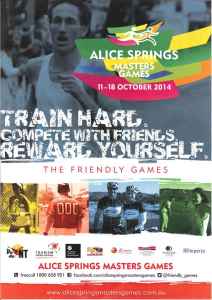 The Alice Springs Touch Association was incorporated on 24th July 1989. The ASTA have a permanent home ground situated at Flynn Park.

Venue
Bar and food facilities are available at the fields.
Off street parking facilities are situated at the northern, southern and western ends of the fields.
Shaded seating and toilet/shower facilities are available.

The Alice Springs Touch competitions are run as Season 1 February-June, with a break during the school holidays, then Season 2 August-December.
Masters Games
Masters Games is fast approaching. Whether you want to enter as a team, and individual or a volunteer you are more than welcome. There is a full schedule of events to keep you entertained through the week. See the ASTA Committee or the Games Office for more info.
For more information please email astouch0870@gmail.com