Home Page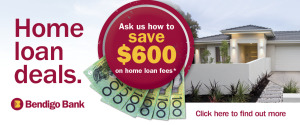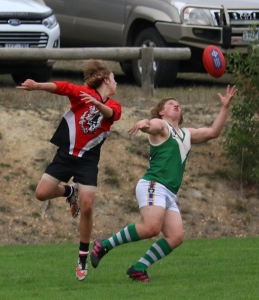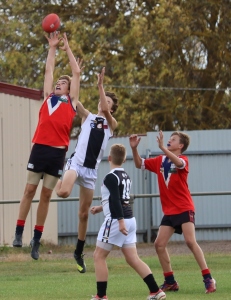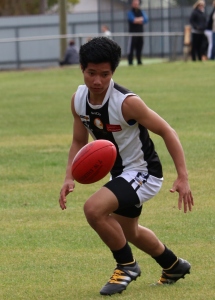 Bendigo Bank
Central Highlands
Football League
Proudly supported by naming rights sponsor Bendigo Bank
RSM Bird Cameron Senior Interleague Squad
Senior Interleague coach Clive Raak has announced the training squad for the RSM Bird Cameron team to play the Geelong &DFL in the WorkSafe Community Championships on Saturday 21st May at Bungaree.
The squad includes many regulars who have supported the past four years of interleague competition but also introduces some very high quality newcomers who are sure to add to the success of the overall program.
| | |
| --- | --- |
| Michael Searl | Springbank. |
| Tim Malone | Springbank. |
| Luke Gunnell | Gordon |
| Segifili Asa Leausa | Hepburn |
| Daniel Wehrung | Newlyn |
| Brenton Powell | Learmonth |
| Andy McKay | Hepburn |
| Jarrod Morgan | Buninyong |
| Sam Turner | Buninyong |
| Tom Nijam | Waubra |
| Lee Cox | Hepburn |
| Shaun Finlayson | Bungaree |
| Chris Mcguigan | Gordon |
| Mick Nolan | Gordon |
| Will Young | Newlyn |
| Ricky Ferraro | Hepburn |
| Chris O'Keefe | Bungaree |
| David Benson | Bungaree |
| Mark Gunnell | Gordon |
| Christian Elliott | Bungaree |
| Marty Dufty | Bungaree |
| Joel Antonio | Creswick |
| Sam Jenkins | Dunnstown |
| Peter McGettigan | Dunnstown |
| Justin McConnell | Ballan |
| Jack Duke | Beaufort |
| Luke Philp | Rokewood Corindhap |
| Caius Barrenger | Rokewood Corindhap |
| Sebastian Walsh | Daylesford |
| Alex Bomitali | Buninyong |
| Rylan Rattley | Smythesdale |
| Billy Driscoll | Springbank. |
| Michael Cummings | Daylesford |
| Justin Simpson | Springbank. |
| Joel Maher | Springbank. |
| Tye Murphy | Gordon |
Stewart's Bakery Junior Interleague Training Squad Confirmations.
U14/ U16 squads confirmed.
Beaufort

Jude Poyser U14
Buninyong
Mitch Emmlin U16
Kyden Brown U16
Lochlan Stewart U16
Hunter Donald U14
Max Wood U14
Nicholas Pantzidis U14
Carngham Linton
Brodie Lewis U16 Emerg
Dean O'Brien U16
Bailey Hayles U16
Logan Hayles U14
Connor Palmer U14 Emerg
Clunes
Carcy Coon U14
Ethan Azzopardi U14
Brad Ranie U14
Creswick
Ben Cochrane U14
Riley Makrai U14
Daylesford
Zane Petkovic U14
Dunnstown
Tim Collins U16
Will Henderson U16 Emerg
Gordon
Reily Cording U16
Darcy Hunt U16
Ben Frazer U16
Lucas Blazco U14
Hepburn
Ned Johns U16
Zac Grant U16
Nathan Rodgers U16
Jimmy Wallesz U14
Dom Dennis U14
Ryan Thiesz U14
Brayden Yanner U14
Shannon Harraghy U14 Emerg
Learmonth
Cody Lowe U16
Matt Harbour U16
Connor Smith U14 Emerg
Newlyn
Josh Milne U16
Devon Orr U16
Alex Rofe U14
Jack Sampi U14
Rokewood Corindhap
Lachlan Gillard U16
Skipton
Declan Phillips U14
Blake Scott U14
Fraser Morcombe U16
Smythesdale
Jack Tuohy U16
Seb Halloran U14 Emerg
Springbank
Kieran Maher U16
Tom Simpson U16
Connor McLeod U16 Emerg 2
Patrick Simpson U14
Waubra
Sam Cashin U16
Trent Severino U14
Stewart's Bakery junior interleague program is as follows.
The first match of the 2016 interleague program is a twilight game on Wednesday 4th May at Carisbrook against the Maryborough Castlemaine DFNL.
Match start times are U14 6.35pm and U16 7.55pm.
For queries please contact Johno Leoncini 0419 324983
Round 6 - Fixture Adjustment
The round 6 fixture Bungaree v Springbank has been changed to a Sunday match.
Match start times for U15, U18, Reserve and Senior grades will remain the same as previously identified.
There will be no U12 game on this day.
Match Start Times 2016
Match times for 2016
Under 12 - 9.00am
Under 15 - 10.00am
Under 18 - 11.10am
Reserves - 12.30pm
Seniors - 2.30pm
(Please note for all matches against Smythesdale start times will alter due to the Bulldogs having no Under 18 team in 2016.
Under 12 - 10.00am and Under 15 - 11.05am.)
Bendigo Bank CHFL Prefered Uniform Supplier
The Bendigo Bank Central Highlands F.L. continues its partnership with Loco Sportswear as the preferred uniform supplier within the CHFL providing on and off field uniforms to clubs within the league.
Loco Sportswear is a licensed AFL Victoria Country supplier able to provide matchday jumpers and socks, netball skirts and off field apparel to suit all needs of clubs.
Attached below is a copy of their 2016 catalogue. All orders are recommended to be placed directly with Loco Sportswear. www.locosportswear.com.au

For further information contact Gary March on 0412 359936 or e-mail gary@locosportswear.com.au
Bendigo Bank Home Loans
Another great Bendigo Bank Home Loan deal is available.
The Bendigo Bank CHFL appreciates the support which the Bendigo Bank has provided in enabling the league fundraising house and land projects to reach completion.
Follow the link below the advert left to see how you to might get a great home loan through the Bendigo Bank.
http://www.bendigobank.com.au/public/campaigns/home-loans
Advertising Opportunities with the Central Highlands Football League
The CHFL website received over 2.4 million hits in the 2015 season, if you would like the opportunity to advertise on a monthly basis on the home page contact Diane Ryan on 0448524429 for details!
Be part of one of the largest community football leagues within country Victoria!