Home Page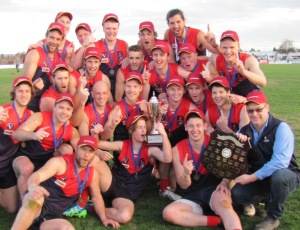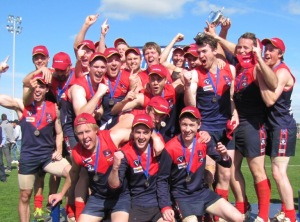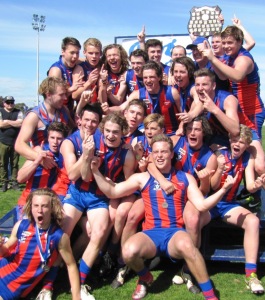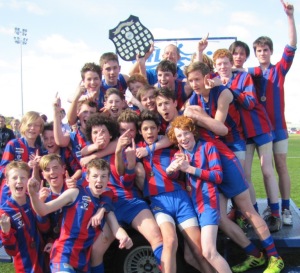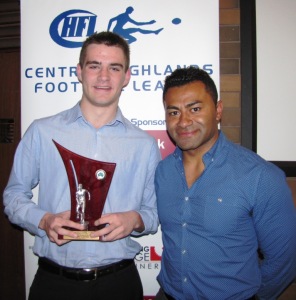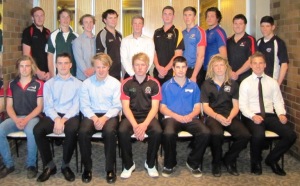 Bendigo Bank
Central Highlands
Football League
Proudly supported by naming rights sponsor Bendigo Bank
CHFL Grand Final
The Bungaree senior teams best player and goal score were incorrectly supplied to league administration on Saturday after the match.
Best players were
1 David Benson
2 Nicholas Weihtman
3 Jackson Murphy
4 Mitchell Bruns
5 Heath Pyke
6 Lachlan Cohen
Goal kickers were
David Benson 2
Mitchell Bruns 4
Shaun Finlayson 1
Jason Linke 1
Joel Mahar 1
Luke Mirtschin 5
Jackson Murphy 1
Heath Pyke
Grand Final Photo Orders
The following team photographs are now available for sale through Thornton Richards Camera House Ballarat Store.
Bungaree Senior Reserves and U17.5
Springbank Senior
Waubra Reserves
Hepburn U17.5 and U14.5
Camera House is located in the 400 block of Sturt Street Ballarat.
To place an order online go to www.camerahouseballarat.com.au
.Printshop
.Digital prints
.Pro events
.Football association
.CHFL finals
Rookie of the Year 2014
On Wednesday the annual Bendigo Bank CHFL Rookie of the Year Dinner was conducted in partnership with the Sportsmen's Association of Australia , Ballarat Branch.
All eighteen clubs nominated rookies who were interviewed and each received a plaque recognising their nomination before Gordon defender Gerard Clifford was announced as the overall Rookie of the Year.
This was clearly the most talented group of Rookies nominated in the past decade and bodes well for contrinued strong development of clubs through their juniors remaining with their club into senior football.
As well as the Rookies the more than 100 in attendance were entertained by former AFL player David Rodan who recounted some of his time at four different clubs, including the 2007 grand final as one of the Port Adelaide players.
The Bendigo Bank CHFL sincerely thanks the SSA Ballarat Branch for their continued support of this important recognition of the younger members of the league.
Lucas House and Land Packages
Two Three Bedroom Houses
A current offering through the partnership between Bendigo Bank CHFL, Des Rix Homes, Integra, Peter McErvale Real Estate and Bendigo Bank.
House and Land packages are now available for purchase off the plan. Please contact Peter McErvale Real Estate for more information on 0408 508 674. Building to start soon!
In partnership with Des Rix Homes, Integra, Bendigo Bank and Peter McErvale the Bendigo Bank Central Highlands Football League has two exciting house and land packages available in Ballarat's newest suburb, Lucas.
The houses will be built on the corner of Wilmott St. and Holgate Rd, Lucas.
This is a great opportunity to be one of the first to enjoy the experience of living in a masterplanned community, with excellent passive and active recreation open spaces, shopping and related utilities.
These house and land packages are available now for purchase and all registrations of interest in these packages needs to be with Peter McErvale at Peter McErvale Real Estate.
Copies of the draft plans and location of the land is available at the bottom of this home page.
Preferred Uniform Supplier
The Bendigo Bank Central Highlands F.L. has formed an partnership with Loco Sportswear as the preferred uniform supplier within the CHFL providing on and off field uniforms to clubs within the league.
Loco Sportswear is a licensed AFL Victoria Country supplier able to provide matchday jumpers and socks, netball skirts and off field apparel to suit all needs of clubs.
Attached below is a copy of their catalogue. All orders are recommended to be placed directly with Loco Sportswear.
For further information contact Gary March on 0412 359936 or e-mail gary@hopgreen.com.au
Advertising Opportunities with the Central Highlands Football League
The CHFL website received over 1.7 million hits last season, if you would like the opportunity to advertise on a monthly basis on the home page contact Diane Ryan on 0448524429 for details!
Be part of one of the largest community football leagues within country Victoria!