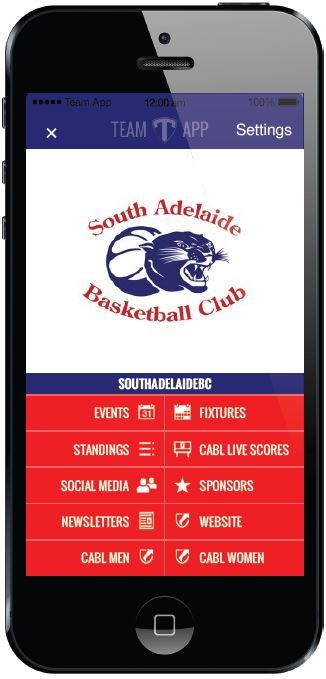 Download our awesome new app now and stay up to date with all the latest information!
Install the SouthAdelaideBC App on your smartphone or tablet now!
Follow these steps:
1. Download Team App from the Apple or Google Play app store.
2. Sign up to Team App. You will be sent an email to confirm your registration.
3. Log into the App and search for "SouthAdelaideBC".
4. Choose your applicable access group(s).
5. If you don't have a smartphone go to southadelaidebc.teamapp.com to sign up and view this App online.
Need help?
Contact: South Adelaide BC
Email: sabcsocialmedia@live.com.au
Click here for further details
How time flies!!!! We have already finished the winter season and started the summer season. The winter season showed the growing strength of our teams, with our Club having the second highest number of teams playing in Grand Finals in the junior ranks. This doesn't include the high number of teams that made the Finals and our Senior program. Congratulations to not only our Grand final winning teams but every team that fought hard throughout the entire season.... Continue Reading-->




South Adelaide Basketball Club would like to offer support to one of its members and father of a number of junior Panthers – David Wittwer – in his bid for election as Mayor of Holdfast Bay.
If you live in the Holdfast Bay electorate, please consider supporting a fellow Panther in the upcoming election - Election Voting Slips go out on 20-24 October and need to be returned by early November.
I'm sure that David would appreciate any support we can give him.
Continue Reading ->


SABC Annual General Meeting – We Need You!
The SABC Annual General Meeting will be held on Sunday 2 November at Marion Sports & Community Club 262 Sturt Road, Marion at 7.00 pm. All players, families and coaches are encouraged to attend. Come along and have a say in how your Club is run.
To nominate for a Committee position please complete the nomination form found on the SABC web site "Club Administration --> Committee Nomination". See link http://www.sportingpulse.com/assoc_page.cgi?c=1-4835-0-0-0&sID=192498# (Completed forms must be submitted to Kate Pajkovski at sabc-secretary@outlook.com ).
See below for information regarding:
- SABC Uniform & Merchandise Details
- SABC Reversible Training Singlets
- BUYING NEW BASKETBALLS VIA SABC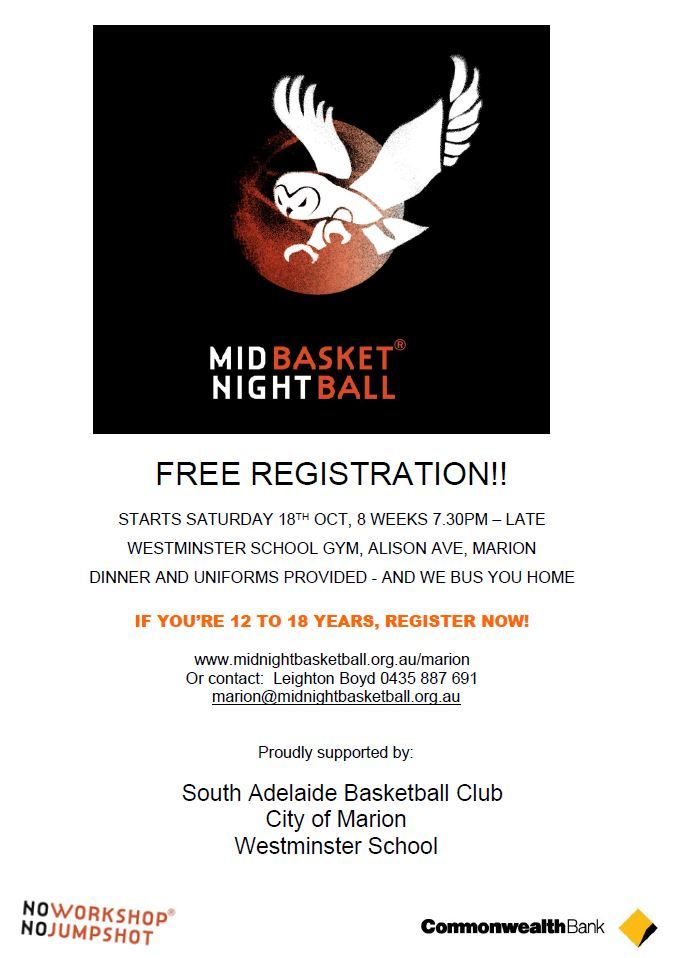 Please
click here
for an announcement from SABC President, Zoran Pajkovski.
Please note the SABC Annual General Meeting will be held on Sunday, 2nd November (time and venue to be confirmed).
To contact Zoran please email president@southadelaidebasketball.com.au
Congrats to Redarc Electronics, the major sponsor of our Junior Basketball Program, who won the 2014 Australian Business of the Year! Great to see an Australian manufacturing business doing so well!

http://www.news.com.au/national/south-australia/sa-company-redarc-named-telstra-business-of-the-year/story-fnii5yv4-1227017238249


SABC would like to pass on a huge congratulations to our Major Sponsor of our Junior Basketball Program Redarc Electronics for winning the 2014 Telstra SA Business of the Year!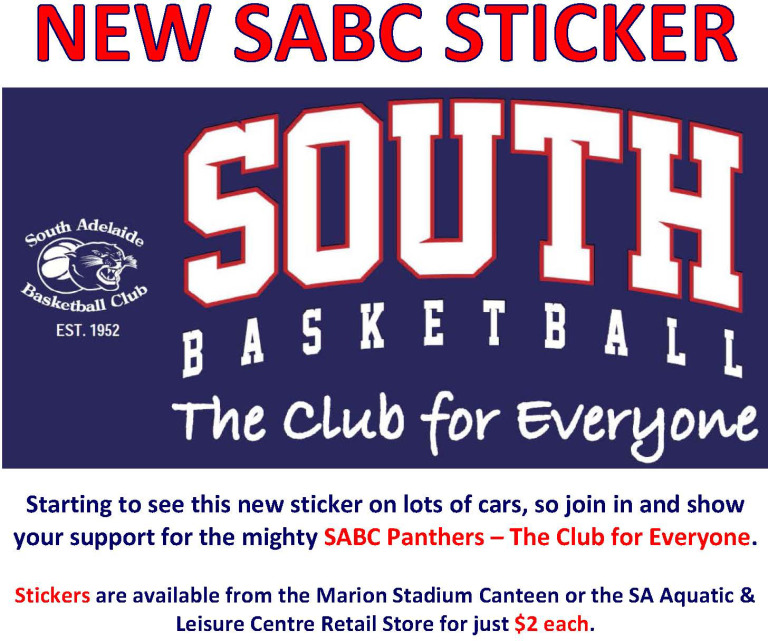 ENTERTAINMENT BOOKS
Entertainment Books are available through the Marion Stadium canteen or you can order one through SABC by going to the following website address: https://www.entertainmentbook.com.au/orderbooks/163e818
Save money and support SABC at the same time.
Mortgage Choice at Noarlunga is pleased to annouce the following sponsorship initiative.
For every new home loan settled before November 30th 2014, Fi & Steve from Mortgage Choice in Noarlunga will donate $50 to the club* Continue Reading -->
The South Adelaide Basketball Club has almost double its Junior team numbers in 3 years. We expect to exceed 50 Junior teams in 2014/15. As exciting as this is it comes with the added pressure of finding more and more quality people to give coaching a try...
Continue Reading -->