SABC would like to pass on a huge congratulations to our Major Sponsor of our Junior Basketball Program Redarc Electronics for winning the 2014 Telstra SA Business of the Year!



U16 GIRLS JUNIOR QUIZ NIGHT
The SABC U16 Girls Squad organised and ran a junior Quiz Night in May this year, with a lot of fun being had by all. Thanks to a number of contributors, the girls were able to make a nice little profit which paid for their entry into the Nunawading Carnival over the long weekend.

The girls would like to acknowledge the support of the following businesses for this event: • Balfours • The Good Guys - Marion • Perfume Place - Castle Plaza • Springfields Butcher - Castle Plaza • Yakuta Sushi - Castle Plaza • Sports Power - Melrose Park • Woolworths - Cumberland Park • Bathen Pty Ltd (Bathrooms) - Melrose Park • Yiros Club - Castle Plaza • Bakers Delight - Castle Plaza • Wendys - Castle Plaza • Collins Booksellers - Castle Plaza • Mainstyle Car Accessories - Castle Plaza • Anytime Fitness • Essential Beauty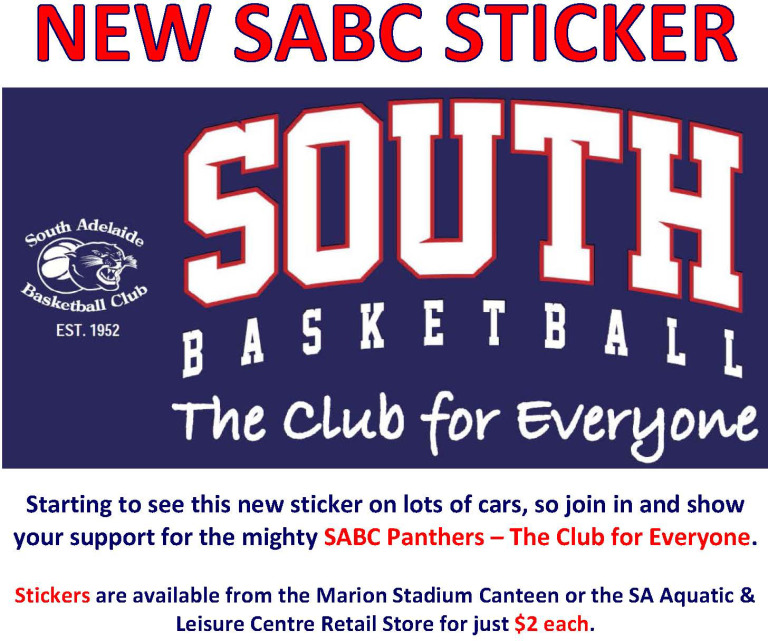 ENTERTAINMENT BOOKS
Entertainment Books are available through the Marion Stadium canteen or you can order one through SABC by going to the following website address: https://www.entertainmentbook.com.au/orderbooks/163e818


Save money and support SABC at the same time.
Mortgage Choice at Noarlunga is pleased to annouce the following sponsorship initiative.
For every new home loan settled before November 30th 2014, Fi & Steve from Mortgage Choice in Noarlunga will donate $50 to the club* Continue Reading -->
The South Adelaide Basketball Club has almost double its Junior team numbers in 3 years. We expect to exceed 50 Junior teams in 2014/15. As exciting as this is it comes with the added pressure of finding more and more quality people to give coaching a try...
Continue Reading -->
Some of you would have seen these in abundance over the June Long Weekend. The Foam Rollers have benefit for use both during Warm Up as well as Post activity. Thanks to the support of two sponsors MediPro and Physio Xtra...
Continue Reading -->

2014 SABC RAFFLE WINNERS
Thanks to all SABC members who helped raise money for the club through the sale of raffle tickets. The raffle was drawn at the ABL Home game on Sat 10 May and all winners have been contacted directly last week.
CONGRATULATIONS to the following LUCKY WINNERS:
1st Prize - SA Aquatic & Leisure Centre 12 months Membership - Karen Oleinikoff
2nd Price - Nutrimetics pack & chocolates - M. Riddle
3rd Prize - SAALC Family swim pass & SABC cap - Tippet family (Mitch)
4th Prize - SAALC Family swim pass & SABC cap - Reg T.
5th Prize - SAALC Family swim pass & SABC cap - Jasmine Taylor
6th Prize - SAALC Family swim pass & SABC cap - Stacey Bartlett
7th Prize - SAALC Family swim pass & SABC cap - Claire Wilson
8th Prize - Beach furniture pack - Kimi Warren


ENTERTAINMENT BOOKS from SABC
Please find attached details on how you can get an Entertainment Book through SABC and help raise money for the club while getting the many benefits that the book offers.

South Adelaide Basketball Club - Entertainment Book.docx
There are a small number of books available at the Marion Canteen, but you can also order them through the links in the attached emails and/or we can get more in the canteen if required. For you tech-savvy people, there is also a new Digital Membership which might suit you.