home page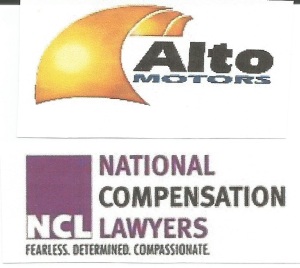 YINNAR TUMBLE TO FOURTH
Yinnar dropped to fourth after their loss to Thorpdale, who haven't beaten Yinnar since July 17, 2010, it was a great display by the Blues (who are those mystery players?), who suffered early from bad kicking in the first term but more importantly kept Yinnar to their lowest score for the season. Goals were a premium with Llan Osman (44) creeping one more closer to Tim Aitken (45). Yinnar were restricted to five goal kickers in their meague effort.
YYN continued on their unbeaten run which has stretched to ten games (last time 1999)with a good win over Trafalgar. After a bit of a battle the Bombers produced a 7 goal + last quarter to run out comfortable winners in the end. Barry Brooks finished with five goals. Another scoreboard malfunction didn't have any dire effects on the result. (Pix: Luke Norder, YYN ruckman had a good game.)
Morwell East were good winners over Hill End, kicking the highest score of the round (121 points). Newborough with Adam Kennedy on fire with five goals were too good for Yarragon to win by 54 points in a runaway.
Mirboo North retained the Greg Lewis trophy with a big win over Boolarra, Paul Hinkley scoring four biggies.
REUNION TIME AT TRAFALGAR
Trafalgar honoured many of their premiership teams of yore with presentations as players from the 1975 seniors, 1995 reserves, 2005 reserves, 1985 fouths and 1995 seniors were present on Saturday. Guest was Syney Swans and ex-Trafalgar player Mark Browning who presented the inaugural Keith Browning medal to Noel Stoneman.
THREE TROPHY MATCHES THIS WEEKEND
This weekend (July 4) sees three trophies up for grabs, Boolarra and Hill End play for the Hambone Trophy, while Trafalgar and Thorpdale battle for the RSL Trophy and Mirboo North and Newborough will be playing for the Skinner Trophy.
For More MGFL NEWS See the "News" section (Under More Menus )
FACEBOOK
Follow the league on facebook-(facebook search-mid gippsland football league
*******************************************
*************************
The updated MGFL constitition is now available to view under the 'administration' menu.