Welcome to the Townsville Sailing Club
Championship Race Series #3
SO MANY BOATS!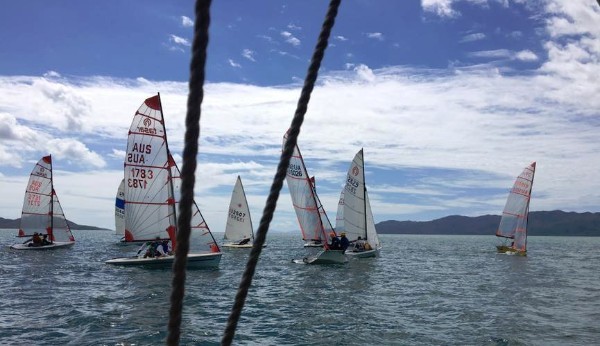 ‪What a great day on the water! Conditions were great! Competition was great and looked as though everyone one present had a rippa day! See you all next week for another great day of Sailing. ❤⛵ well done to all the volunteers for another outstanding day of racing could not have done it without you. Also great to see so many Green Fleet sailors and parents getting involved. JC

Next up: Cleveland Bay Series on Sun 24 April at 1330, Cats on duty.

---
2016 Sailing Instructions are here
Make sure you read the 2016 Sailing Instructions on our website. Especially Section 17 about scoring and points for a series and Section 19 about how to substitute helmsmen or equipment. There are ways to have your boat out there scoring points even if you can't make it for some (unforgivable) reason!
---
** NEW **
Weekly Sailing Discussion
Thursdays 1730 to 1830

Starting this Thursday April 14, meet at the clubhouse to discuss anything and everything about sailing, hosted by John Stannard. All ages and experience levels are welcome, and it's free!
---
Greenfleet this Sunday 24 April

Senior Greenfleet from 09:00am to 12:00pm
No Junior Greenfleet this weekend.
Confirm your attendance with John Stannard
$25 for Pacers, $10 Sabots, $5 Plastic Opties (and own boat)
---
Sailing courses coming up
** Register now for this weekend **
Start Sailing on the Strand - YA Instructors - Tackers - WoW
We all know how much fun sailing is and how exciting it is to learn. Our new coach John Stannard's students have all said how great the lessons are with him, so now is the time to tell all those people who have said to you they want to learn some day. Our next classes are coming up in two week's time, so please take the time to send this link to (and also phone) people you know or think will want to learn. They will thank you for it !
16 and 23 April 9am to 5pm Discover Sailing REGISTER HERE
7, 14, 21, 28 May Tackers 1 - Having
Fun (7yrs to 12yrs) INFO HERE
---
Women on Water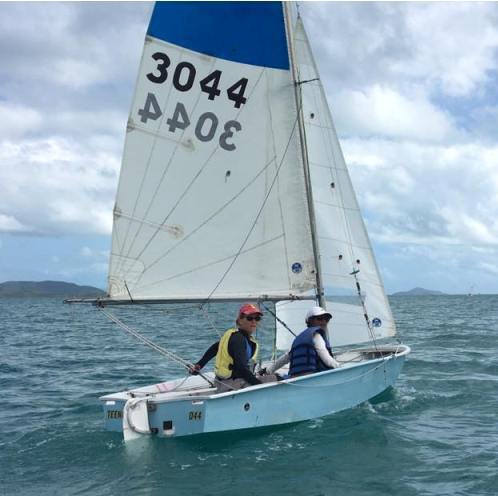 WOW courses have moved to Thursday afternoons 4:00 to 6:30 PM. You can start
any Thursday beginning on 21 April and go for a total of five weeks. The course is
designed to provide women with an introduction to sailing in Pacer dinghies in a fun,
safe and supportive environment.
Courses now available throughout the year - Adult weekend intensive courses, Junior courses (with different age groups available) throughout each term and Holiday courses which also include other activities as well (beach cricket, soccer in the park and our normal Learn to Sail course). ......register now......
All courses are available at THIS LINK at the bottom of the page in the "Upcoming Events" section with the Discover Sailing & relevant age group in the heading.
Registration is within each event (online) - payment is via the payments page on our website.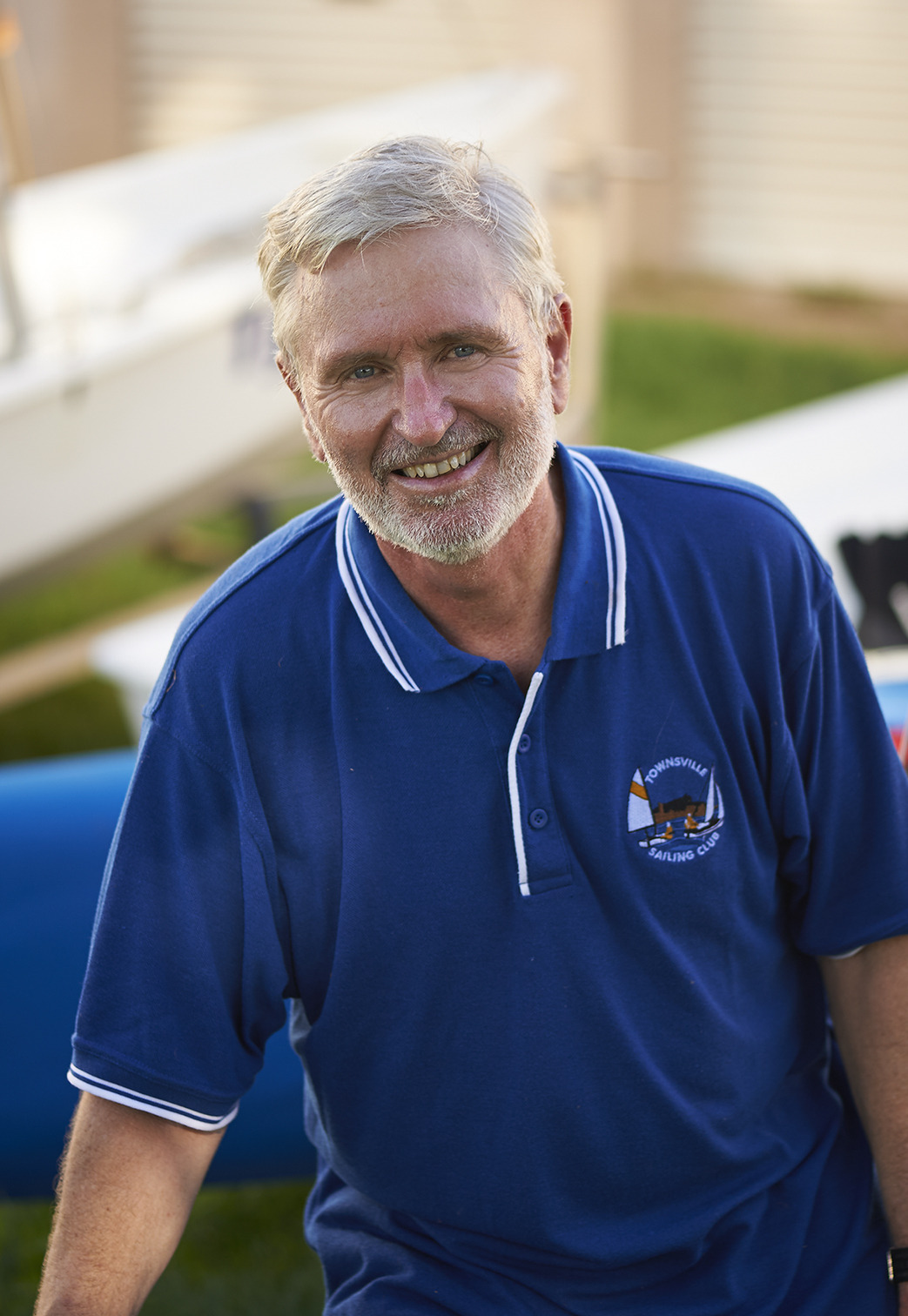 Introducing John Stannard, he will be Townsville Sailing Club's part time YA instructor conducting Discover Sailing Courses, School and corporate programs. John has ventured up from Brisbane where he gained great experience with sailing clubs and school sailing programs. He has always coach/instructed casually whilst being a lawyer, he has now decided to make instructing his main focus. Please make him welcome.
---
The Townsville Sailing Club can teach you recreational sailing and award your nationally recognised certificates for that. If you want recognised training for commercial boating so you can work in commercial boating world, we recommend The Navigation Centre in Townsville. They can teach and examine you in First Aid, radio licences and all tickets from deck hand to captain ! Raymond Pincott and his family have been long-time supporters of the Sailing Club and we are grateful to them. (Don't forget it is also a good place for gifts and books for that boating minded family member or friend ! )
---
May Day Regatta - Lake Tinaroo
*** Next Weekend ***
(click the image to register)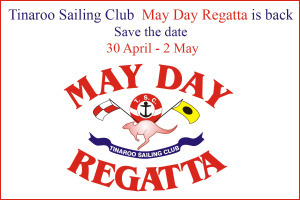 ---
Committee for 2016
TSC AGM was held Sunday 21 Feb and four new nominations were received for committee positions. So the Management Committee for 2016 is: -
• Commodore – Tilley Pain
• Vice Commodore – Peter Buckle
• Rear Commodore – Dick Greenwood
• Treasurer – Julie Amey
• Secretary – Erin Graham
• Registrar – Paco Parigi
• Director – Brendan Torpelund
Congratulations to all of you and thank you for volunteering. Please everyone assist our committee and fellow club members in making the club a very welcoming place for all, and especially new comers.
The teams and their skippers currently are:
• Discover Sailing – John Stannard
• School Teams Sailing – John de Rooy
• sunior Activities and Events – Josh Claus
• 2016 Spring Regatta – TBA
• 2016 Sail Townsville – John Byrne
Volunteer Position
Name/s
Contact Details
Commodore
Tilley Pain
email

ph.0429 058 195

Club Patron
John Byrne
email

ph.0427 166 248



Vice Commodore
Peter Buckle
email
Rear Commodore
Dick Greenwood
email
Parents Representative
Josh Claus
email ph. 0410 104 471
Secretary
Erin Graham
email
Discover Sailing Principal
Jarrod Cook
email ph. 0419 706 667
Treasurer
Julie Amey
email
Venue Coordinator
Rosalyn Sarkies
email ph. 4772 1105

Canteen Coordinator
Rosalyn Sarkies
email ph. 4772 1105
Registrar
Paco Parigi
email ph. 0412 285 787
Admin Assistant
Rosalyn Sarkies
email

ph. 4772 1105



Director
Brendan Torpelund
email

Regattas
Mick Guinea
email

ph. 0402 071 479

Website/Communications Coordinator
Erin Graham
email
Marketing/PR Coordinator
John de Rooy
email ph. 0418 980 644
Class Coordinators
Sabot Coordinator
Josh Claus
email ph. 0410 104 471
Laser Coordinator
Tasar Coordinator
Alex Kostin
email ph. 0407 646 030
505 Coordinator
Cat Coordinator
Peter Buckle
email
---
Volunteer Information

Members helping with club events can find information here:


Strategic and Operational Plan

2011 - 2016 Strategic and Operational Plan:

Grants
Last Modified on 22/04/2016 13:45