OGCCJFC Home Page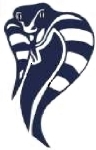 Welcome to the Home of the mighty Ocean Grove-Collendina Cobras Junior Football Club!
The Cobras committee would like to welcome all players and families to season 2014.
Please keep visiting our website as it will be updated regularly with Club information throughout the season.
A calendar of events with key dates can be found by clicking on the drop down box.
Registration
Under 10/12's - $80
Under 14's - $90
A $10 discount will apply for all subsequent siblings
Registration dates which will be at the Cobras Clubrooms are as follows –
Sunday February 16th 11am -1pm
Sunday February 23rd 11am - 1pm
Tuesday March 4th 5pm - 6pm
Thursday March 6th 5pm - 6pm
Registration forms are available by clicking on the Football News Tab. Eftpos facilities will be available on all registration days.
A summary of what the Registration costs cover can be found under the Football News Tab in the Registration Flyer

Club apparel will also be available for purchase. A list and pricing of all merchandise can be found under the Apparel 2014 Section.
Information packages
Under 10/12 information packages and Under 14 information packages are available on the website under the Football News Tab and in the relevant age group section Tab.
Players interested in mouthguards need to contact Football Director Brett Pearson (jasdarnath@aaapt.net.au) to book a time on the dates listed in the information package which is loacted in the relevant Football New Age Group drop down box.

Old Football Boots
With growing feet families are regularly purchasing footy boots each new season. We are often asked if we have any second hand boots available.
To this end, if you have any old boots that are still in reasonable condition you can bring them to the Club on the Registration days and we will offer them to players and families for a $10 donation to the Club.
Any leftover boots will be passed onto AFL Victoria and then donated to indigenous communities in the Northern Territory as part of an initiative AFL Victoria have.