Home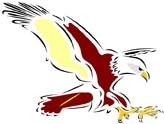 For the latest newsletter DOUBLE LEFT CLICK ON "News" above
Congratulations to Greg Fusinato on being appointed as Coach for Under 12's at Warranor for 2015.
We wish Greg all the best for the upcoming season, extend a warm welcome onto the committee and look forward to working with him next year.
Greg will formulate his Assistant Coach, Runner and Team Manager over the next few months in preparation for next season. Anyone who would like to volunteer their services in these roles, please contact Greg on 0407 863 781.
Please note that we are still seeking a Coach for our U10 team for 2015. If you are intested please call Nat Tworkowski on 0400 576 683.
To keep up to date on information relating to the club also 'Like' us on Facebook.