Home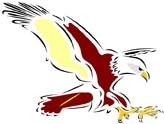 For the latest newsletter DOUBLE LEFT CLICK ON "News" above
GRAND FINALS AT DROUIN RECREATION RESERVE
THIS SUNDAY, 7TH SEPTEMBER 2014
admission price for adults $5.00
children under 18 - FREE
Under 10's
Garfield -v- Jets at 10:00 am
Under 12's
Bunyip -v- Warranor
players to arrive no later than 10:30 for an 11:15 start
Under 14's
Warranor -v- Colts
players to arrive no later than 11:45 for a 12:30 start
WELL DONE to the Under 10's and their coaching staff on the weekend. Boys all tried their hearts out but unfortunately just fell short on the scoreboard. Well done on a fantastic year.
Under 12's fought out a tough game and all stood up when needed. A great game, well done to coaching staff and all players, best of luck for this week.
All the best to our Under 14.5's this weekend too. It is a remarkable effort to have 2 teams in this year's Grand Finals, thanks to all involved and good luck.
Would like if possible, all Warranor players and parents to get to the game and support our teams. Bring some colour, streamers, pom poms, anything you like to show your support.
Reminder there will be a BBQ at Burke Street BBQ area (near skate park) for all Warranor players and parents, win, lose or draw. Start time approximately 2:30 to 3:00 pm, straight after under 14.5's game. Sausages, bread and drinks will be provided.
Hope all players and parents enjoy the day, make the most of it, it doesn't happen every day.
Nat Tworkowski, Warranor President