Home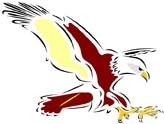 For the latest newsletter DOUBLE LEFT CLICK ON "News" above
Canteen Helpers
We are seeking some help with the Canteen on our home games. Dawn Marek (Oliver U14's) will be the main person in the canteen on our home games however is finding the workload too much to cope on her own each fortnight. The duties will include:
Supermarket shopping - softdrinks, chips, bacon, eggs etc and sourcing the supplies when they are on special.

Order and pick up of rolls from the local bakery each home game and delivery to home game ground - would be best suited to a U10 parent if possible.
The canteen is our main form of raising money for the club and we cannot express our thanks to Dawn for taking on this role again this year. Please consider this to help the club. By raising money this way it enables us to keep our costs down throughout the year.
We will be drawing up a parent helper roster that will include each family to participate in canteen duties, time keeping and goal keeping on a rotational basis but the above is a more regular basis.
If you are interested in helping Dawn with the canteen each fortnight please see Nat, Sharon or Dawn. Thanks in advance.
Code of Conduct and Registration payments

Please note if you have not returned your signed Code of Conduct or paid your registration fees these must be done as soon as possible.
Registration Payments
For those players that have already registered online at Sporting Pulse but have not yet paid your registration please note that our preferred method of payment is via direct deposit.
Our banking details are
Bendigo Bank
BSB: 633 108
Account: 1189 08748
Reference: Your surname and age group
Please note that any player that has not paid in full their registration fees cannot play or train until this is received.
Training
Please remember to bring water bottles to training.

Prompt pick up at 5.15 pm is required.
Lightning Premiership
Being held on April 12 - venue TBA
Good luck
Good luck to Under 14's coach Craig McGarrity, competing in Ironman Asia Pacific Championship in Melbourne on March 22. Anyone who would like to watch Craig swim 2.4km, ride 180km and then run 42km, March 22 in Frankston is the start of the event. All the best Craig, hope you get a PB.
Thanks to our sponsors

Thanks to Morlands Meats for supplying our sausages on Registration Night. Open Sundays for your convenience. Please support this local business.
Thanks to Wilddog Pizza and Gaffneys who have both come on board again this year for our game day awards. We thank both of these businesses for their continued support.
To keep up to date on information relating to the club also 'Like' us on Facebook.
For sponsorship enquiries please contact Nat Tworkowski
on 0400 576 683.