Home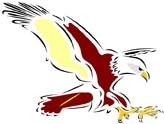 ATTENTION: 2016 REGISTRATIONS ARE CLOSED
Registrations are now closed for season 2016. We thank everyone and welcome all returning and new players to the club. If you have any queries, please call Sharon Caia (President) on 0418 107 841.
2016 SEASON
The club would like to announce who our line up of coaches, assistant coaches and team managers will be for 2016.
U14's:
Coach - Paul Hasan
Assistant Coach / Runner - Rob Hefford ...
Team Manager - Gavin Stern
U12's:
Coach - Greg Fusinato
Assistant Coach / Runner - Matt Willis
Team Manager - Michael Ireland
U10's:
Coach - John Giliam
Assistant Coach / Runner - Scott Armour
Team Manager - Graeme Carter and Andrew French
Thank you to each and everyone of you for volunteering your time and dedication to the club and the kids - good luck to everyone for 2016. It's going to be a great year!
Our first committee meeting will be on Monday 8th February at 7.00 pm - venue to be confirmed but most likely at the Warragul North PS. We invite any interested parents who would like to come and join the committee as a general committee person to come along and join us.
Any queries, please contact Sharon or any one of our committee members.
SOCIAL EVENT FOR VARIETY CLUB
Who is interested in attending??
Would be a great social night and supporting a very worthy cause.
If interested in booking a table or two of Warranor families, please let Sharon know - 0418 107 841.