Home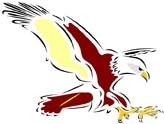 For the latest newsletter DOUBLE LEFT CLICK ON "News" above
WARRANOR JUNIOR FOOTBALL CLUB
ROUND 13 – this Saturday, 26th July
Yarragon –v- Warranor at Yarragon
Game day assistance this week
Under 10's Under 12's Under 14's
goal umpire Kerr Morrison Williamson
time keeping Kimm Murray Tworkowski
Could parents rostered on goal umpiring and time keeping present themselves to their team manager 15 minutes prior to the commencement of the game. Please note that it is a WDJFL rule that goal umpires are to remain neutral (no barracking or coaching).
2014 FIXTURE: please click on this PDF link:

THANKS to Gaffneys who generously donate the oranges for our players between quarters and a game day award of a smoothie for each age group every week.