Profile
Port FC Gala Day!!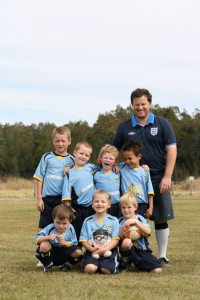 Port FC Gala Day! Not just a day for the juniors but a club celebration day! Come down to Tuffins for a sausage sandwich whilst watching the stars of the future!
SUNDAY 4TH AUGUST - KICK OFF 9AM
An open day for any player from any club to register and play in a six-a-side competition, catering for ages 6-12 and all players get a participation medal!
Please contact Nikki - secretary@portmacfc.net.au for a nomination form. Entries close Thursday 01/08/13.
PMFC now Accredited as a Good Sports Club!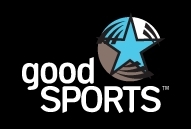 Port Macquarie Football Club is proud to announce we have offically achieved Level 1 accrediation with Good Sports Program. Our club will be taking measures straight away to enable a safe environment and family friendly culture for our members.
Good Sports is a national program of the Australian Drug Foundation (ADF) which works to make community sporting clubs healthier and safer places.
The program has been designed to:
Promote a culture of responsible drinking in community sporting clubs
Reduce alcohol-related problems such as aggression and drink driving
Increase the financial viability and positive social impact of sporting clubs in their communities.
What Does Good Sports Achieve?
Research has shown that clubs experience a number of benefits through being involved in the program. Good Sports has been shown to:
Reduce binge or harmful drinking in sporting clubs
Reduce the risk of drink driving
Assist in reducing violence and aggression
See more at: http://goodsports.com.au
Welcome to Season 2013 Port FC Family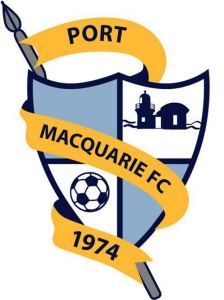 All,
Firstly, on behalf of the Port FC Committee, we would like to welcome both new and returning players, supporters and members to the 2013 Port Macquarie Football Club family. This year is going to be a big year for the club and we are very excited to bring you up to date with what is coming up.
The biggest news this year will be the grand opening of our clubhouse (dressing shed/canteen) at our home ground Tuffins Lane. It has been work in progress for quite a long while and we are finally seeing the final completion stages of the project just before the season is due to commence. Asthetic features i.e.fixtures, painting etc. will be arranged in the coming months and welcome any volunteers to assist. To our knowledge, this clubhouse will be the first in the club's history and believe it will not only be highly practical but create a positive direction for the club. It would not have happened if it wasn't for the genousity of local businesses, companies, tradespeople and volunteers who all love Port FC.
Teams have been finalised and submitted to Football Mid North Coast. A big thankyou to Cath Cornish (Registrar) in organising a mammoth job and squeezing players into sides. You will be contacted by your team's coach (if you haven't already) to advise on training days, games etc. If you require shorts and socks, they will be available from the canteen at all home games or please contact your coach or me and we can arrange. We are still 6 coaches short for U6s Pythons, U6s Tigers, U8s Adders, U18Girls, 3rd Grade Mens and Reserve Grade. If anyone is interested in being a coach this year please advise me asap.
We are a small, family friendly club and we want to promote within the local community. We have various uniforms available for all members and supporters and encourage all to view and support where possible. It ranges from beanies, polo shirts, hoodies, even hot drink flasks and we are currently in the process of looking at jackets for those cold and wet friday nights! They are at very reasonable prices as we want to see as much blue and yellow as possible, especially in the senior teams. A full uniform list will be available asap when the new order has arrived.
Our canteen "Port FC Cafe" will be available at every home game this season and we receieved positive feedback on the wondeful hot food and coffee that was served last year. We will endevour to provide the same if not better in our new canteen raising funds to put back into the club.
Port FC have their own website
www.portmacquariefootballclub.sportingpulse.net
and Facebook site "Port Macquarie Football Club" and is open for all to view any upcoming events and news. Find attached the FMNC Calendar or events stating the dates for the start of season for each age group. Only the Premier League draw has been released on the sporting pulse website, every other competition is still yet to be receieved. Please note, some photos of players will be taken at games throughout the season will be posted on the club's Facebook Site for social viewing purposes and advertisement only. Should you wish not to have a photo displayed of yourself, please advise the club.
If anyone has any ideas or would like to come to any committee meetings, you are very welcome to attend. The club operates on volunteers and most are mums and dads themselves and are open to new comments that can benefit all involved.
Good luck to all teams this year.
Kind Regards,
2013 Port FC Committee
Chris Barlow - President, Coaches Coordinator
Craig Johnson - Vice President, Treasurer, Public Officer
Nikki Stafford - Secretary, Communication
Bruce Pearson - Gear Steward
Cath Cornish - Registrar
Erika Parry - Canteen Coordinator
Terrance Stafford - Premier League Representative
Porf FC Merchandise NOW Available!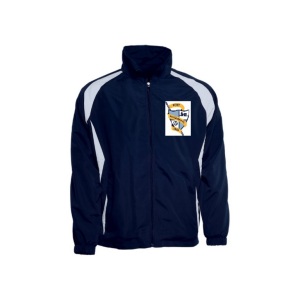 GUESS WHAT!!! PORT FC now have club jackets!!! Adult $40 Kids $35 along with our usual hoodies $40 and beanies $10. Anyone is welcome to purchase - players, coaches and supporters - make sure you look awesome this winter in Port FC blue! Email: secretary@portmacfc.net.au to be one of the first!
Home of Port FC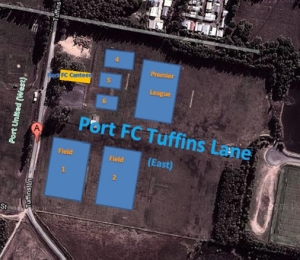 Home Ground
Tuffins Lane, Port Macquarie NSW 2444