Welcome to Yarrambat Basketball Club!
Established in 1981, we pride ourselves on our focus on developing young players skills and teamwork, and most importantly enjoyment of our great game!

Our club is run and supported by dedicated volunteers, both directly Coaching and Managing our teams, and working hard in the background to ensure our players and our club thrive.
If you would like to know more about our club or registering, please click here.

COME AND JOIN US!
Last Modified on 24/02/2014 22:37
Presentation Day for Autumn 2015 Competition
Yarrambat Basketball Club proudly hosts our Autumn 2015 Season Presentation Day.
Please come and join us to celebrate our Players and Teams performance over this Season, on Saturday July 11th, 2015.
Presentations begin at 11am and conclude at 2pm, with a Free BBQ and $1 Drinks throughout, and Raffle prizes up for grabs!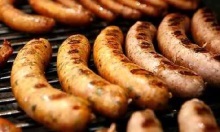 11am to 12pm - U16s & U18s
12pm to 1pm - U12s & U14s
1pm to 2pm - U8s & U10s
(Please note these times are a guide only, please allow for early or late running)

See you there!
Last Modified on 01/07/2015 15:29
Season Pass at Rebel Sport
You can now link your Rebel Sport Season Pass with Yarrambat Basketball Club!

When using your Season Pass to purchase at Rebel Sport not only do you recieve great prices and offers, our Club recieves benefits when purchasing from Rebel Sport as well.
There's no easier way to help support our Club! Simply ask to link your Season Pass during your next purchase at Rebel Sport, or if you don't have a one yet, Sign Up!
(Click Here for more details about the Season Pass at Rebel Sport)
Last Modified on 20/05/2013 21:30
Phantoms on Facebook!
Find us on Facebook under Yarrambat Phantoms (or click here)!
If you would like to receive club updates, please Like our Facebook page.
Last Modified on 26/03/2013 00:22