Registration NOW OPEN!
Registration for the Autumn 2016 Season (from February to June) is NOW OPEN!
CLICK HERE to access the Online Registration Form
Registrations close December 13th. Coordinators begin preparing the teams for next season immediately after closing, making Registration imperitive to ensure players are allocated into the most suitable teams.
If you are having difficulty with registration, or are unable to register a player during this period, please contact the relevant Coordinator (details HERE).
Please note registrations not received by this date cannot be assessed as part of the team preparations - to ensure players are placed in the most suitable team please ensure your registration is received by the 13th of December.
Thankyou for your support!
Last Modified on 16/10/2015 20:43
Welcome to Yarrambat Basketball Club!
Established in 1981, we pride ourselves on our focus on developing young players skills and teamwork, and most importantly enjoyment of our great game!

Our club is run and supported by dedicated volunteers, both directly Coaching and Managing our teams, and working hard in the background to ensure our players and our club thrive.
If you would like to know more about our club or registering, please click here.

COME AND JOIN US!
Last Modified on 24/02/2014 22:37
Presentation Day Spring 2015 Season
Yarrambat Basketball Club proudly hosts our Spring 2015 Season Presentation Day.
Please come and join us to celebrate our Players and Teams performance over this Season, on Sunday December 13th, 2015.
Presentations begin at 4pm and conclude at 8pm, with a Free BBQ and $1 Drinks throughout, and Raffle prizes up for grabs!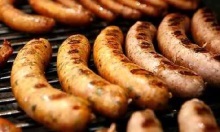 With warmer weather there will also be outdoor activities for kids to enjoy!
Times for age groups will be made available closer to the day.
See you there!
Last Modified on 23/11/2015 16:51
Melbourne United - Let's go to the Basketball
We have been invited to attend a game this season at Hisense Arena (3PM tip off). We have also been given a code that will give us a 20% discount for tickets. And the best thing is no one has to collect money, you can just book yourself online.
Highlights
1) 20% discount on tickets
2) Foam hands and clappers for the kids
3) Entertainment pre game including – jumping castle, outdoor hoops, shooting arcade games, face painting and more!
Booking tickets is simple. Just click on the following link http://premier.ticketek.com.au/shows/show.aspx?sh=UNITED16 and enter the promo code MUBALL23.
There is a limited amount of tickets so you want to book fast to avoid missing out!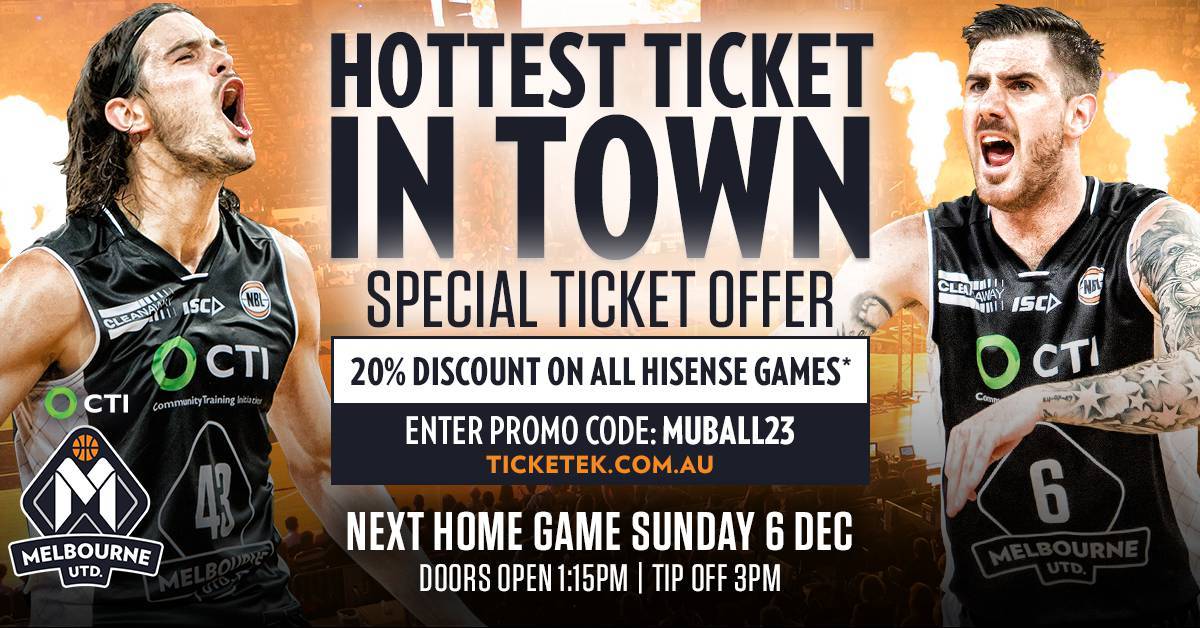 Last Modified on 29/11/2015 10:43
NEW ITEM - Yarrambat Backpacks!
Available for purchase soon are these great new Yarrambat Phantoms Basketball Backpacks!
With enough space for even a Size 7 Ball plus Boots, and Drink Bottle webbing on each side, these bags are perfect for our players for both Training and Games.
Backpacks will cost $35 each.
Pre-order now and be the first to receive your Backpack as soon as they arrive!
For more details or to place your order, please contact us:
Rachel Young (0413 563 071) derickrach@bigpond.com
Ange Follet (0423 815 266) ange@bigpond.com
Yarrambat Basketball Club Uniform Coordinators
Last Modified on 08/10/2015 10:02
Season Pass at Rebel Sport
You can now link your Rebel Sport Season Pass with Yarrambat Basketball Club!

When using your Season Pass to purchase at Rebel Sport not only do you recieve great prices and offers, our Club recieves benefits when purchasing from Rebel Sport as well.
There's no easier way to help support our Club! Simply ask to link your Season Pass during your next purchase at Rebel Sport, or if you don't have a one yet, Sign Up!
(Click Here for more details about the Season Pass at Rebel Sport)
Last Modified on 20/05/2013 21:30
Phantoms on Facebook!
Find us on Facebook under Yarrambat Phantoms (or click here)!
If you would like to receive club updates, please Like our Facebook page.
Last Modified on 26/03/2013 00:22