EFC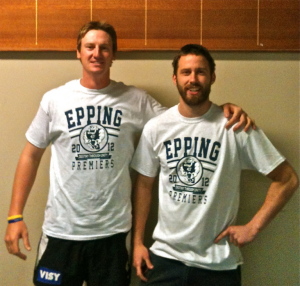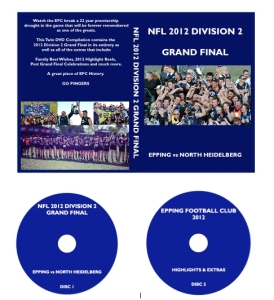 2012 EFC PREMIERSHIP TWIN DVD & EFC 2012 PREMIERS T-SHIRTS
The 2012 NFL Grand Final Twin DVD-
Epping vs North Heidelberg with the entire game on one disc, and on the other highlights and extras such as family best wishes, post game celebrations and presentations and much more is now available.
They're a steal at $20.
EFC 2012 Premiers T-shirt are also available in sizes: s/m/l/xl/xxl
Only $30
If you want to order please contact eppingfc@yahoo.com.au with your name and phone number and how many DVD's/T-shirts & sizes you would like to order. Strictly limited number so don't miss out!
GO PINGERS!!!