Home
From the President's Desk
Family Fun Day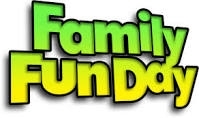 The Dingley Football Netball Club Annual Family Fun Day will be held at Corrigan Oval, Dingley on Saturday March 15 starting at 9AM.
The day will involve fun activities hosted by our senior footballers and netballers and is one of the major joint events run by our senior, junior and Auskick clubs.
Senior practice matches vs Korumburra will be played on Souter Oval during the day, including a little league match at half time of the main game.
We are still looking for volunteers to help on the day. If you could spare some time please contact Colin Craney at sponsorship@dingleyfc.com.au
Family Nights 2014
As in previous years, DJFC is holding Family Nights at The Sports Club. A meal will be availble as well as Match Reports from the Coaches.
Teams

Dates

Under 9 - 11

4th May

18th May

15th June

13th July

Under 11 +

11th May

1st June

22nd June

20th July
SMJFL 2014 Calendar
The SMJFL has published it's Calendar and key dates for 2014 with Round 1 on the 6th April.
Please download the link below.
Holiday Sports Program
DJFC is proud to promote a Holiday Sports Program run at Souter Oval. It is run by one of our own DFC Seniors, Aaron Sawers. See the attached flyer for more details.