Home
DFNC 10k Draw
The Dingley Football Netball Club is holding our annual $10,000 Special Effort draw on Saturday 4 July 2015 at the Dingley Sports and Recreation Club, Marcus Road, Dingley.
There are only 200 tickets available and entry entitles the ticket holder to admission for TWO adults to the event, with basic drinks and food included between 12:00 noon and 3:00 pm.
This is one of our most popular social events each year and though there can only be one major prize winner, it's rare that anyone walks away disappointed.
If you were a ticket holder in last years' draw, you have the first right of refusal on your ticket from last year. There are a handful of spare tickets available should you wish to increase your chances of winning.
Tickets unsold before the draw will may be raffled or auctioned off on the day.
Tickets are priced at $200 each and are to be purchased in advance of the event.
REMEMBER: No ticket = No entry.
With one lucky winner walking away with $10,000 – why wouldn't you want to be involved?
To secure your ticket, request additional tickets or to advise of your wish to release your ticket back for sale, please respond to this email or contact either of:
Chris Moore 0421 631 396
Leigh Menzel 0419 633 699
Colin Craney 0417 350 016
Ticket purchases can be made direct credit using the DFNC bank account details (BSB: 633-000/ ACC: 117309005). Be sure to write your name, ticket number and "10k" in the transaction description. Cash, cheque or EFT payments can be made direct to a member of the committee at the club.
The Dingo - Round 8 Out Now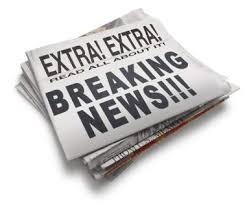 The Round 8 edition of The Dingo newsletter is out now. It features articles from coaches, committee and seniors about all the goings on around the Club. This week is the biggest edition of The Dingo yet.
Click Here to Download Your Copy
Team Selection Policy
A new Team Selction Policy has been introdfuced at DJFC.
Please follow the menu Policy and Forms > Team Selection
2015 Season Dates
Click Here to see all of the 2015 Season Dates / Fixture