Murchison-Toolamba FNC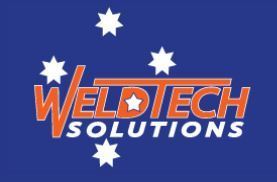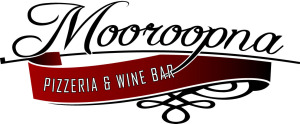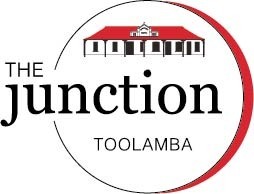 ***THIS WEEK Saturday 16th April – Upstairs at The Mooroopna Pizzeria for a meal and drinks***
Our first home game for the year was played in sensational conditions. Our playing surfaces came up a treat thanks to the work of our dedicated off field team. We opened our doors to members of the local community and it was great to see many past supporters and other residents in attendance. We hope to see you all again over the coming rounds.This week our members have vote in favour to change the name of the club back to Murchison-Toolamba FNC as it was from 1952 to 1964. We hope this change reinforces that our club is the place for our wider local community to come together to enjoy the sports on offer and for catching up socially.
The Seniors showed respect to a new look Longwood side and we had to be at our best throughout the game. The banter level was always going to be high with a couple of former Hoppers now playing for the Redlegs. Clinton Lambert was adjudged best on ground with his tenacity and sublime skills coming to the fore. Jack Sanderson played an amazing game rotating through the ruck. James Milne was dangerous for the duration. Brayden Cecchin again proved his worth with another stellar performance. Kevin Bloom was on and ensured Brent Chapman (8 goals) got plenty of the ball. Hayden Ewart continues to turn in vintage performances!
The Reserves got on the winners list. The boys look like they are starting to gel together and will be much better for the run. After a slow start where Longwood skipped out to a lead, we were able to grab control of the game. Hank Fennell came back into the side kicking 6 and claiming the BOG Mug. Ricki Thompson starred at full forward with 7 goals. Tristan Tarrant ran miles from half forward. Tom Rennie doubled up from the 3rds and showed his poise as a defender. Jeremy Curtis backed up his great game from the week before.
The Under 18s stuck to the plan all game and it showed. The boys have realised that they are far better when they work together and the proof was in a second half score line of 21.2. Nick Mileto was the most dominant midfielder on the ground (Murray River Spinnerbaits & Gregory's $10). Russell Anderson continued to repel Longwood's scoring attempts (Sports First & Milne's $10). Michael Watson was our focal point with 11 goals (Mooroopna Pizzeria & Thompson's $10). David Palmer again lead the side in style (Toolamba FNC $10), Jacob Holmes ran to all the right places (Murchison Bakery) and Blake Bloom was again dangerous near goals (Café Alofa). The boys are really building some belief in their abilities and will have a chance today to test it against last year's Grand Finalists.
A Grade have started off the season well with two good wins. On Saturday Longwood put the girls through a tough game regardless of a score of 55-25. While the final score line has us doubling their score, the team needs to learn to keep their composure on the court and maintain our game plan. Best were Georgie Eddy (VAB Hairdressing) and Felicity Dalle Nogare (Glass Mug).
After the devastating injury to an opposition player in Round 1, it was good for the B Grade girls to finally get on the court this week to get their first full game. The girls fought hard all game and came away with a 55-14 win over Longwood. The Junction Hotel award for best on went to the captain Sarah McDonald, and the Mug went to Carita Anderson. We would like to welcome the under 17s player Herta Tischer to the side who only missed 6 goals in her debut game for B grade this year.
We are very proud of how the C Grade girls are coming together as a team. Last week's huge win against Longwood (94-12) showed what we can achieve together and boosted our morale. The goalers accuracy and rebounds were on point, seeing Shelby Murnane and Emily Davey.
Today we travel to Ardmona to take on the Bushcats. Let's hope that we are competitive in all grades and can celebrate our share of wins with our new major sponsor - The Mooroopna Pizzeria. Upstairs can seat 80 people and we'd love to see it packed after our games today so we can all tell Adrian about the highlights of our matches!
---
Special General Meeting
At our Special General Meeting on Thursday 14th April. The motion of changing the name of our club to the Murchison-Toolamba Football Netball Club was successful.
Records indicate that the club was previously known as Murchison-Toolamba from 1952 to 1964.
The next steps in making the name change official are now being carried out. The club will work hard to ensure this change is more than just a name and it galvanises the Grasshoppers future!
---
Coaches 2016
Senior Coach - Brent Chapman
Senior Assistants & Reserves Coaches - Steve Devlin & Luke Cecchin
Thirds Coach - Craig Thompson

A Grade Coach - Phil Bryant
B Grade Coach - Bridie McCormick
C Grade Coach - Shan Gregory
Under 17s Coach - Narelle Gregory
Under 15s Coach - Simon Delahenty & Donna Ryan
---
1st XVIII Premiers: 1897, 1904, 1910, 1914, 1945, 1964, 1966, 1982, 2013.
2nd XVIII Premiers: 1967, 1972, 1982, 2001.
3rd XVIII Premiers: 1970, 1980, 2010.
C Grade Netball Premiers: 2012, 2013, 2014
Murchison Football Club, Murch Hoppers, Murchison Grass Hoppers, MFC, KDFL, Murchison Netball Club, Murch Footy, Murch Website, Murchison Footy Website, MFC, MFNC, Hoppers, Murchison Football Club, Murch Hoppers, Murchison Grass Hoppers, MFC, KDFL, Murchison Netball Club, Murch Footy, Murch Website, Murchison Footy Website, MFC, MFNC, Hoppers Murchison Football Club, Murch Hoppers, Murchison Grass Hoppers, MFC, KDFL, Murchison Netball Club, Murch Footy, Murch Website, Murchison Footy Website, MFC, MFNC, Hoppers