Murchison FNC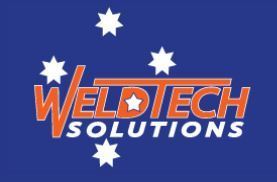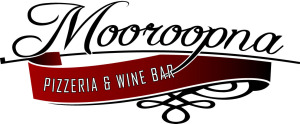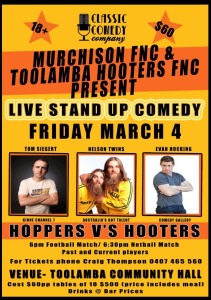 Special General Meeting
A Special General Meeting has been scheduled for Thursday 14th April at 8.30pm. The motion being raised is to change the name of our club to the Murchison-Toolamba Football Netball Club.
Records indicate that the club was previously known as Murchison-Toolamba from 1952 to at least 1956.
All life and financial members will be allowed to vote on this motion. This motion is just on the name change - everything else -jumpers, colours, home ground - will stay the same.
Preseason Training
Training for footballers continues on Monday and Wednesday nights at 6pm. Please let your respective coaches know if you are unable to make training.
Netball Trials
Netball Trials commenced on Tuesday 2nd February. They continue on Thursday 4th February, Tuesday 9th February and Thursday 11th February.
Practice Matches
We have organised practice matches against two Picola League teams, venues to be confirmed:
Saturday 12th March- Shepparton East
Saturday 17th March - Dookie United
Recruits
We have a number of new recruits joining the club for the 2016 season. These players should ensure we build on our competitiveness as we strive for premiership success.
Recruits we have announced include Chris Oliver, Jake Rennie, Luke Cecchin, Brayden Cecchin, James Milne and Jake Ewart.
Oliver joins us with high credentials having played 10 games for St Kilda, and many games for VFL affiliate Springvale. He has spent time in the O&M at Corowa-Rutherglen. He won consecutive Best & Fairests at Numurkah in 2012 and 2013, playing under Brent Chapman for one of these years. Oliver will carry the bulk of the ruck duties with Tim Ewart trying his luck at the Shepparton Swans.
Rennie is a premiership player from 2013. He spent this season with the Steve Reeves led Quambatook - which played off in the Golden Rivers FL Grand Final. Rennie will add an extra dimension to our forward line and will increase our scoring potency.
The Cecchin Brothers return from two seasons at Shepparton East. Luke was the captain of the 2013 premiership flag. He will team up with Steve Devlin as they share the Senior Assistant and Reserves Coaching roles. Brayden will add some much needed pace at either end of the ground as he astounds our supporters with his versatility.
James Milne is also a 2013 premiership player. Milne sent 2015 playing GVFL football at Euroa and is now back at his home club for another assault on the KDFL title. His work ethic as a damaging onballer that kicks goals is a great addition to our side.
Jake Ewart resumes his football career after a year away at Beaufort. Ewart is a dour Centre Half Back who is rarely beaten. His efforts in 2013 were sublime as he lead our miserly backline. His shut down job on Chris Tarrant in 2014 was a performance for the ages.
Coaches 2016
Senior Coach - Brent Chapman
Senior Assistants & Reserves Coaches - Steve Devlin & Luke Cecchin
Thirds Coach - Craig Thompson

A Grade Coach - Phil Bryant
B Grade Coach - Bridie McCormick
C Grade Coach - Shan Gregory
Under 17s Coach - Narelle Gregory
Under 15s Coach - Dee Ryan
1st XVIII Premiers: 1897, 1904, 1910, 1914, 1945, 1964, 1966, 1982, 2013.
2nd XVIII Premiers: 1967, 1972, 1982, 2001.
3rd XVIII Premiers: 1970, 1980, 2010.
C Grade Netball Premiers: 2012, 2013, 2014
Murchison Football Club, Murch Hoppers, Murchison Grass Hoppers, MFC, KDFL, Murchison Netball Club, Murch Footy, Murch Website, Murchison Footy Website, MFC, MFNC, Hoppers, Murchison Football Club, Murch Hoppers, Murchison Grass Hoppers, MFC, KDFL, Murchison Netball Club, Murch Footy, Murch Website, Murchison Footy Website, MFC, MFNC, Hoppers Murchison Football Club, Murch Hoppers, Murchison Grass Hoppers, MFC, KDFL, Murchison Netball Club, Murch Footy, Murch Website, Murchison Footy Website, MFC, MFNC, Hoppers