Murchison-Toolamba FNC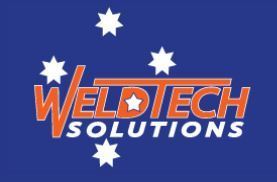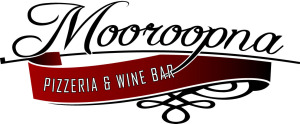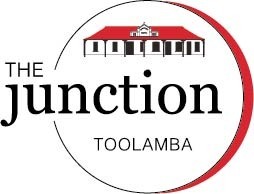 ***TONIGHT – Back to the Mooroopna Pizzeria***
Our trip to Nagambie two weeks ago was a tough one with the only points coming back to Murchison were a result of a forfeit in the Under 18s. Our coaches had reasons to be pleased with aspects of each game, but we were also dished out a lesson in many grades. We now resume today after our first bye with another away trip, this time to Undera.
The Seniors were keen to get back on the winners list, but had our attacks strangled by a very astute full ground press by the Lakers. We had the talent to match the Nagambie side but in the end the percentages were in favour of the Lakers with their will to work together across all lines. Brayden Cecchin harassed his opponents and forced the ball forward with a great deal of pressure. Chris Oliver was again dominant in the ruck. Jamie Jones and James Martin were good through the centre. Hayden Ewart continues to play well and Rhys Newby was another good contributor.
The Reserves were crippled through injury and availabilities; we were able to call on some Under 18s players to get us the necessary players. Coaches Steve Devlin and Luke Cecchin have not had the luxury of a consistent side in the first few rounds, now hopefully we can settle our team down and build on our tally of wins. Michael Watson was our best with 5 goals. Mitch Burt and Tom Grinter worked tirelessly through the midfield. Jesse Anderson won a majority of the ruck contests. First gamer Adam Winmar showed promise. Tom Rennie was our best defender and must be close to a Senior game!
Unfortunately the Nagambie Under 18s were not able to get a team together for our game.
Our A Grade have learnt a lot from our loss to Nagambie. A fortnight break will give us a chance to re-assess and get back on track. Nagambie were all class and our defenders tried valiantly in a tough match. Best player was Kristy Jackson.
While losing some experienced netballers to the A grade team, B Grade came out and worked very hard to stick with their more fancied rivals. Great defensive work and great pressure from our midfielders gave our shooters plenty of opportunities to score goals. At 3/4 time we were down by 7 goals. However, an injury to our captain Sarah McDonald saw us lose our momentum and Nagambie skipped away from us. We've had the chance to regroup and get ready for Undera today. Kasey Cook won the Junction Hotel Award and Lauren Boyle won the Mug.
Our C Grade girls played a tough Nagambie side last week. Although the score wasn't in our favour, it certainly didn't reflect the game played on court. We continued to put in each quarter, fighting hard, learning and supporting each other. Our team morale was at a high. We didn't win but each and every week we are getting to know one another better and really starting to work as a team and not as individual players. Our award winners, Rach Kealey (Mug) and Emma Thorne (Mooroopna Pizzeria) who showed consistency and determination.
It was also a tough game against Nagambie for the Under 17s. The first two quarters were excellent but we dropped our heads a bit in the third. We fought it out but couldn't come home with a win. We need to keep training hard and maintain our fitness. Best went to Michaela Laws, you never gave up all game. Next in the best was Jill Mulraney, Herta Tischer, Karin Tischer and Heidi Merritt.
The Under 15 team were competitive across the court with some great individual defensive efforts from Shakya Normington and Molly Smith in defence with Caitlin Pogue providing solid run and effort in midcourt. Marnie Tricarico also took her game to a new level with a run in the centre in the last quarter. Awards to Shakya (Mooroopna Pizzeria), Ellie Sanderson (Murchison Bakery), Molly Sanderson (Sports First), Caitlin Pogue (Café Alofa) and Shae Archie (McDonald's).
Tonight we are back to the Mooroopna Pizzeria to celebrate our performance against Undera. The last night we had there was very well supported with some staying to eat in (You must try the $20 parma!) and others dropping by for a take away pizza. We have done a great job at all after match functions this year – well done!
---
Special General Meeting
At our Special General Meeting on Thursday 14th April. The motion of changing the name of our club to the Murchison-Toolamba Football Netball Club was successful.
Records indicate that the club was previously known as Murchison-Toolamba from 1952 to 1964.
The next steps in making the name change official are now being carried out. The club will work hard to ensure this change is more than just a name and it galvanises the Grasshoppers future!
---
Coaches 2016
Senior Coach - Brent Chapman
Senior Assistants & Reserves Coaches - Steve Devlin & Luke Cecchin
Thirds Coach - Craig Thompson

A Grade Coach - Phil Bryant
B Grade Coach - Bridie McCormick
C Grade Coach - Shan Gregory
Under 17s Coach - Narelle Gregory
Under 15s Coach - Simon Delahenty & Donna Ryan
---
1st XVIII Premiers: 1897, 1904, 1910, 1914, 1945, 1964, 1966, 1982, 2013.
2nd XVIII Premiers: 1967, 1972, 1982, 2001.
3rd XVIII Premiers: 1970, 1980, 2010.
C Grade Netball Premiers: 2012, 2013, 2014
Murchison Football Club, Murch Hoppers, Murchison Grass Hoppers, MFC, KDFL, Murchison Netball Club, Murch Footy, Murch Website, Murchison Footy Website, MFC, MFNC, Hoppers, Murchison Football Club, Murch Hoppers, Murchison Grass Hoppers, MFC, KDFL, Murchison Netball Club, Murch Footy, Murch Website, Murchison Footy Website, MFC, MFNC, Hoppers Murchison Football Club, Murch Hoppers, Murchison Grass Hoppers, MFC, KDFL, Murchison Netball Club, Murch Footy, Murch Website, Murchison Footy Website, MFC, MFNC, Hoppers