Murchison FNC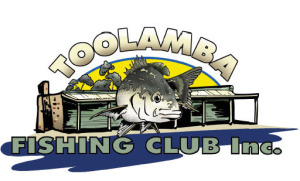 Toolamba Fishing Competition
The Murchison FNC will be again supporting the Toolamba Fishing Competition. The club will be working at the event to help with catering. Many of our members are also participants in this great local event.
For those in the know, the band promises to be fantastic with some familiar faces on stage.
As the football and netball season starts the week after this will be a great way to spend the Easter Weekend. Tickets are now available, for more information contact Chris Pearson.
Under 18s Practice Match Vs Lancaster
The Under 18s will play their third and final practice match this Wednesday 1st April from 6pm at Murchison. The boys have played well against both Katandra and Macorna and will now continue to gel against the Wombats.
Football Training Singlets
David Murray has organised our 2015 training singlets. Please see him at training to purchase yours before they are all gone. They are $35 each.
Netball Teams and Senior Captains Announced
Our Senior Captains for 2015 will be Shane Kay and Jamie Jones, who will be assisted by Vice Captain Jake Chessells and Leadership Group member Steve Burns. The Under 18s captain/s will be selected after the practice matches have concluded.
The Reserves will be lead by Jack McCormick and Mitch Tricarico.
Our netball teams have been selected as follows;

A GRADE
Kasey Cook
Kara McCann
Brittney Thomas
Sarah Macdonald
Georgie Eddy
Karita Anderson
Lauren Baldi
Bridie McCormick
Jacqui Harlow


B GRADE
Alicia Ritchens
Jaye Eddy
Shelby Munane
Chelsea Dwyer
Grace Angel
Kat Ferguson
Lou Morris
Sharne Bravo
Kristy Jackson
Alice Milner


C GRADE
Beth Hunter
Laura Ferguson
Leah Pizzini
Rachel Keely
Tara Feehan
Rhianna Hamilton
Megan Kay
Kiara Watts
Shan Gregory
Donna Ryan
Under 18s Football
Murchison FNC will field an Under 18 team in 2015 with 19 players now interested in playing. We have added some experience players to the team. Please get in touch with Craig Thompson (0407465560) if you are interested in playing.
Thanks to some generous sponsors we will have brand new jumpers and some fantastic weekly awards
Coaches 2015
Senior Coach - Brent Chapman
Reserves Coach - David Murray
Thirds Coach - Craig Thompson

A Grade Coach - Kat Ferguson
B Grade Coach - Sharne Bravo & Assistant Carly Tuhan
C Grade Coach - Sarah McDonald & Assistant Shan Gregory
Under 17s Coach - Narelle Gregory
Under 15s Coach - Alice Milner
Fixture 2015
Our season commences with a tough game against 2014 Runners Up - Merrigum. This game will be played at Murchison on Saturday 11th April. We are also currently organising practice matches - more details shortly.
Social Media
Facebook: Become friends with Murchison Grasshoppers
Twitter: Follow @MurchisonFNC
1st XVIII Premiers: 1897, 1904, 1910, 1914, 1945, 1964, 1966, 1982, 2013.
2nd XVIII Premiers: 1967, 1972, 1982, 2001.
3rd XVIII Premiers: 1970, 1980, 2010.
C Grade Netball Premiers: 2012, 2013, 2014
Murchison Football Club, Murch Hoppers, Murchison Grass Hoppers, MFC, KDFL, Murchison Netball Club, Murch Footy, Murch Website, Murchison Footy Website, MFC, MFNC, Hoppers, Murchison Football Club, Murch Hoppers, Murchison Grass Hoppers, MFC, KDFL, Murchison Netball Club, Murch Footy, Murch Website, Murchison Footy Website, MFC, MFNC, Hoppers Murchison Football Club, Murch Hoppers, Murchison Grass Hoppers, MFC, KDFL, Murchison Netball Club, Murch Footy, Murch Website, Murchison Footy Website, MFC, MFNC, Hoppers