Homepage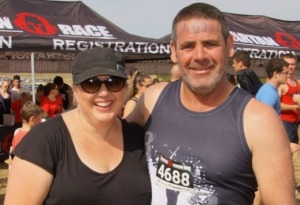 Craig Storey, who has been an important part of our club and the local community for many years, has recently suffered a heart attack. He has undergone a number of heart surgeries in Melbourne and is now home recovering.
Craig and his wife, Kelly, have 2 teenage boys (Mason and Hudson) and own and run their own small business.
Craig will be out of action for some time, and with x-mas fast approaching and added medical and travel costs – this will add to the family's stress and trauma.
A close friend has set up an appeal to assist the family. Click here for more details on the appeal and also on Craig's progress.
Those that know Craig will agree that he is hardworking, generous and caring, being the first to help someone in need.
If you are in a position to support the appeal, remember - a little goes a long way.
Thanks for your support.
Kind Regards
Mark Johnson - President
Preparing for 2016 football registrations
You may have received an email from the AFL asking you to log into your Footyweb registration profile and updating your password to one of your choosing (this is the system used last year to register players, officials and volunteers).
If your email address isn't recognised when following the steps outlined by the AFL, please let our club committee know by completing this form.
We will then update our records with your current email address and will let you know when you can try again to update your password - so then you're all good to go come registration time!
We expect that football registrations will open in January and we will send you an email in due course with a link to the registration form. You can check the age group requirements for 2016 by clicking here.
Kind Regards
Club Committee
If you have any feedback about this website or identify an error or broken link, please email gsfncjuniors@yahoo.com.au
Current Hot Links: