Homepage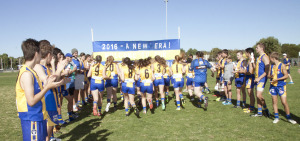 2016 - A NEW ERA
WELCOME TO OUR
YOUTH GIRLS TEAM!
(Photo by: Melissa Hubbard Photography)
Welcome to Melissa!

I would like to welcome Melissa Bishop (from Melissa Hubbard Photography) as our club photographer this year.
Melissa will be making her way around to all games this year to take team photos (a copy of which will be provided to players at the end of the season) and some pics of players in action.
Check our Melissa's Facebook page HERE to see some of the amazing photography work that she has already done. Melissa can be contacted on 0408 860 786 for your personal photography needs.
---
Current Hot Links:
2016 Junior Apparel Order Form
BSNA website for junior netballers
---
If you have any feedback about this website or identify an error or broken link, please email gsfncjuniors@yahoo.com.au