Welcome to the Lions Den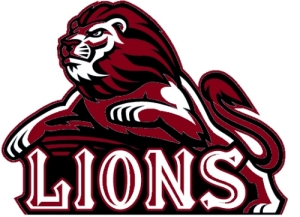 last updated 06/03/2014
Home of the Maiden Gully Junior football Club!
Don't forget to like our Facebook page to get all the latest news
Training
Dates for all teams have been determined. If you can't make your teams dedicated training night, or can't get enough footy, then feel free to join in any teams training. More the merrier
Auskick - Sunday mornings
U9 - Wed 16/04/2014 4-5pm
U10 - Tues 15/04/2014 4-5pm
U12 - Thur 20/03/2014 4-5pm
U14 - Tue 25/03 & Thur 27/03 5-6pm at Maiden Gully
U16 - Tue 11/03 5-6pm (Maiden Gully) & Thur 13/03 5-6pm (Raywood)
2014 Sponsorship
The MGJFC is now taking expressions of interest for financial sponsorship for the 2014 season. As we are a small club we rely greatly on the generosity of our sponsors. Thanks to last years sponsors, listed on the right
If you, or any one you know is able to assist the club in any way please view our sponsorship letter found at the bottom of this page. Different packages are available so please take a look to see if a package suits you.
2014 Season Registration
Our official registration days have been and gone but we still have some spots available in younger age groups. To register as a Lion for the 2014 season please contact the club for assistance
2014 Fees:
U9/U10 = $70
U12/U14 = $110
2014 Coaches
=====================
Auskick: Stuart McKenzie
U9 White: Jason Wescott
U9 Maroon: Paul Thomson
U10 Maroon: Leigh Blandthorn
U10 White: Jeff Brennan

U12: Grant Penno
U14: Jason Wescott
U16: Tim Hawkens
Committee
===================
President: Jason Lee
Vise Pres: Nathan Shaywer
Treasurer: Owen Hayden
Secretary: Glenn Harrison
Enquiries please call Jason Lee 0403 624 207
GO LIONS!!!
2014 Handbook is attached below - Please refer to this hand book for the entire 2014 season