Welcome to the Lions Den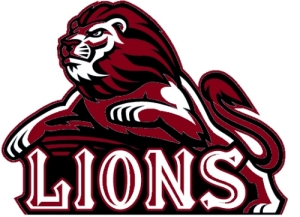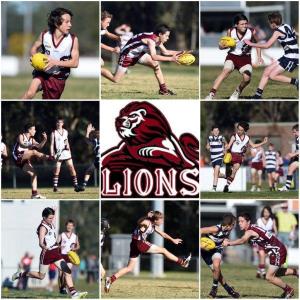 last updated 02/02/2016
Home of the Maiden Gully Junior Football Club
Registrations for 2016 are now open!
Click on the Member Access link on this page to register players under 9 through to under 14.
Meet the Coach & Registration Day
When: Wednesday 10th February 4pm-6pm
Where: Maiden Gully Recreation Reserve, Beckhams Road Maiden Gully.
Come and meet age group coaches for under 9,10,12 and 14. Day includes a light training session (bring your sneakers) followed by a free sausage sizzle.
REGISTER TO WIN!
All players registered online before 10th February go into the draw to win a footy prize pack.
2016 Registration Fees
Registration fees for under 9/10 are $85 and under 12/14 $140. Payment can be made at the Meet the Coaches day by cash, eftpos or via bank deposit (Bank: Bendigo Bank, BSB: 633000, Account number: 136342722, Reference: Surname and age group eg. Smith10).
Coaches for 2016
| | |
| --- | --- |
| Under 9 White | Peter Clarke |
| Under 9 Maroon | Heath Emerson |
| Under 10 White | Leigh Blandthorn |
| Under 10 Maroon | Jason Bourke |
| Under 12 White | Jason Thomas |
| Under 12 Maroon | Paul Thomson |
| Under 14 | Peter Adams |
Any questions can be directed to our Coaching Coordinators Peter Adams (ph:0418 571955) or Paul Thomson (ph:0419 308120).
2016 BJFL Date of Birth Requirements
Under 9 - 1.01.2007 to 30.04.2009
Under 10 - 1.01.2006 to 31.12.2007
Under 12 - 1.01.2004 to 31.12.2006
Under 14 - 1.01.2002 to 31.12.2004
Under 16 - 1.01.2000 to 31.12.2002
Please note there is a new entry level age criteria. Players can now register as a 6 year old as long as they turn 7 by 30th April 2016.
Next General Committee Meeting
Tuesday 1st March 2016 7.30pm Prattys Patch
Everyone is welcome to attend
2016 Sponsorship
A big thanks to all our sponsors listed. Your support is greatly appreciated.
The MGJFC is taking expressions of interest for financial sponsorship for season 2016. As we are a small club we rely greatly on the generosity of our sponsors.
If you, or anyone you know is able to assist the club in any way please view our sponsorship letter found at the bottom of this page. Different packages are available so please see if there is a package that suits you.
Enquiries please call Kristen Clarke on 0414 881 386 or email at MGJFC@hotmail.com.
Keep up to date!
Don't forget to like our Facebook page to get all the latest news. Club updates are also available by downloading the Team App from the App store or Google Play (instructions below).
GO LIONS!