Welcome to the Carngham Linton Football Netball Club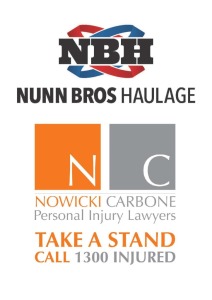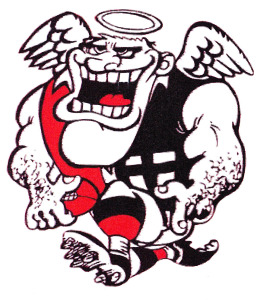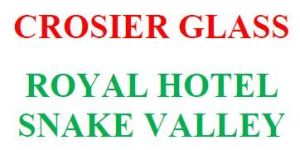 Online Home of the Mighty Saints
Senior Football Premiers -
1974, 1976, 1982, 1983, 1984, 1985, 1987, 1989, 1990, 1995, 1997, 1998, 2000, 2004, 2006, 2007 and 2008.
2015 CLFNC Past Players' Day
The Carngham Linton FNC Past Players' Day will be held at the Carngham Recreation Reserve on Saturday June 27th when we host the Bungaree FNC.
The following past premiership teams are celebrating significant milestones in 2015:
1975 Senior Netball, Under-14 Netball & Under-16 Football (40th Anniversary), 1985 Senior & Reserves Football (30th Anniversary), 1990 Senior Football & Reserves Netball (25th Anniversary), 1995 Senior & Reserves Football (20th Anniversary), 2005 Under-17 Football & Netball (10th Anniversary).
These premiership successes will be recognised in a souvenir record available for purchase on the day. The senior footballers will also be playing in special jumpers commemorating the 1985, 1990 & 1995 premierships, which will be silent auctioned during the evening. The club's annual "Ball Drop" raffle will also be held at half-time of the senior football match.
All past players and officials are invited to a light lunch in the social rooms, commencing at 1.00pm. Following the day's football and netball games, we will be holding a spit roast tea at $25 per person. Please RSVP by Friday June 19th for the spit roast tea.
Please contact:
Sam Richardson 0418 856 047, Michael O'Beirne 0409 950 752 or Sharon Nunn 0418 551 128.
The following sponsors are kindly supporting the Carngham Linton FNC in 2015.
Nunn Bros Haulage, Nowicki Carbone Personal Injury Lawyers, Crosier Glass, Royal Hotel Snake Valley, Millers Arms Hotel, Market Hotel, Bendigo Bank, G. Gay & Co, King Cars, DWH Cleaning, Paperfreight, Imerys Minerals, Pyrenees Advocate, All Trades Training, JD's Sports Bar, Anytime Fitness, Apollo Bay Caravan Park, Ballarat Bakery, Ballarat Undercover Storage, Bright' n 'Bubbly Laundry, Cellarbrations, Core Signs, Elders Insurance, Meat' n 'More Butchery, Remington Insurance, T.C. Bricklaying, Wendouree Wholesalers & Wiltshire Auto Repairs.
Refer to the 'Sponsors' tab above for CLFNC sponsor details and website links.
Latest News
Round 7 v. Buninyong - pre-match
Back on deck this Saturday and hopefully recharged after last weeks break for the interleague competition.
Buninyong is the venue and a day of hard fought contests no doubt awaits against one of the competition heavyweights.
Quickly touching on the interleague matches in Horsham last week , congratulations to all who represented the league and the success achieved. In particular we recognise our netballers , Emily Gay , Brooke Currie , Kyla Palmer & Holly Dawson ( Under 17's ) & Jaime Palmer ( Seniors ) who were selected and did the club proud. A great achievement to be recognised in a 18 team competition. Well done girls !
A very quick recap of our last home and away fixture a fortnight ago when we hosted Beaufort.
The crows held sway to take back possession of the Jack Harney shield , winning 6/4 in the eligible football / netball contests.
We were able to break even on the court with the C Grade ladies enjoying their first win of the season which was great to see while the u/15's snuck home by a goal and the u/17's withstood a spirited opposition to remain unbeaten after 6 rounds.
A tough day on field with our depth across the grades continuing to be stretched and this reflected in the much improved Beaufort senior outfit putting us to the sword. The seconds required the assistance of a few juniors and "veterans" to get their team on the park and the effort to maintain the margin to 6 goals was a great credit. Thanks particularly to Billy Caldow and Shane Lever for putting there hand up. A big thanks to the visitors for helping us out with numbers in the u/18 game , while our u/15's again were a bright light to make it 6 from 6 with a big win and the u/12's again battled hard.
On the general news font , organisation well under way for our major reunion event for the year which will coincide with our home fixture ( Snake Valley ) against Bungaree on 27/6/15. This will feature the anniversary of a number football and netball successes and a heritage football jumper will be worn on the day. Keep the date free and stay tuned to club web page and facebook site for further detail or See Sam or Mick O'Beirne. Staying on the social front , our social team are finalising detail for a fancy dress event at the Millers Arms after the Creswick game on 20/6/2015. Again stay tuned for further detail and mark the date in your calendar.
A final reminder for outstanding registration fee payments , now overdue. A list of those yet to finalise will be on display in the social rooms , so to avoid any embarrassment get yourself organised.
This Saturday night it is back to the Market Hotel for our daily awards , so let's make sure we get as many back as possible to support a sponsor.
Good luck to all competing this Saturday. GO SAINTS !!!!!!
Round 5 v. Dunnstown - pre-match
Off to Dunnstown this Saturday , an annual fixture dedicated to Breast Cancer awareness and support for the cause that touches all of us through connection to family and friends who have been inflicted with this terrible condition. Make sure you support the various fund raising initiatives via the Pink campaign which will be on offer this Saturday. To coincide with the scheduling , we take the opportunity to wish all mums a special day tomorrow on mothers day and to thank them for all they do.
We come into this Saturday , off the back of a pretty good day of results last week. Our senior and 2nd 18 footballers had their first victories for the year in a good boost for both teams and in particular our new senior coach Glenn Treacy who has done some great work since joining our ranks in the off season. Special note on the efforts of Chase Dummett in an outstanding individual performance with 10 goals and also our u/18 captain Jake Dawson who followed his senior debut last week with another display that shows he will be a great long term prospect for the club. The u/15's continued their unbeaten run with Connor Palmer starring with 7 goals and the only negative on the footy front was the fact that our u/18 had to forfeit due to insufficient numbers a situation that the club is working hard to ensure is not repeated.
Unfortunately no detail on award winners on the netball front as I go to print , but I can confirm that that our A & B Graders recorded strong wins , while the C Grade team finished strongly but fell short by 3 goals. In the junior division , the u/17 girls maintained their dominant start to the year with a 30-14 scoreline and holding top spot in their division , while the u/15's went down in a close game 21/24 & the u/13 A girls were beaten 8/18.
A very successful evening last Saturday night at our annual thousandaire draw. A big thanks to everyone who sold and purchased tickets and congratulations to major prize winner ( $1,000 ) to Troy Nunn and $50 draw winners , Tim Clarke , Damian & Hayley Burns, Rochelle McCumber , Jake Dawson , The 3 Amigos , Jesse Simpson , Bronwyn Doolan & Casey Savige.
This Saturday marks another edition of the Ian McBain (Jnr) , where the player adjudged our best in the senior football contest will be presented with the award in the Dunnstown social rooms after the game. The McBain family has strong connections with both clubs and this award is one of the most significant on the clubs calendar to remember a young man who represented both teams and was tragically taken from us well before his time. Make sure everyone comes into the rooms after the game to acknowledge the presentation. From there it will be back to the Millers Arms for our daily Football /Netball awards.
Good luck to all competing this Saturday …………………………. GO SAINTS !!!!
Round 4 v. Smythesdale FNC - pre-match
Back to our Saturday scheduling this weekend as we welcome our neighbours Smythesdale from just up the highway to renew a long term rivalry.
A special thanks to all those behind the scenes from both the RCFNC & CLFNC clubs and the respective districts RSL & historical society groups who contributed to the acknowledgement of ANZAC day and in particular the centenary of the Gallipoli landing and the contributions made those from both areas in the defence of our country during WWI. It was well done and great to give us all some perspective on the freedoms we enjoy today thanks to the service of so many over many years.
Last week also signalled the reintroduction of the "Combine trophy" which had been played for between the 2 clubs crossing over our time in the Western Plains and Lexton Plains leagues but had lapsed in the mid 2000's. The host's were victorious on the day having an upper hand 4/2 on court and 3/1 in the footy.
Our senior footballers put in a far more committed performance than that displayed at Gordon the week previous but the home team finished too strongly. The seconds , u/18 & u/12teams with depth tested , all battled hard but were not able to match it with the Grasshoppers , while our u/15 team continue to be a shining light on the football front making it 3 wins on the trot and a number of the boys showing pleasing development and promise for the future.
A really good effort by the girls on court. Big wins by our u/17 ( undefeated after 3 rounds ) and u/15 teams while the A Grade , C Grade and u/13 teams went down by 3 , 2 & 1 goal respectively , reinforcing just how competitive things were on court and certainly encouraging for the season ahead.
After our games today we will be holding our annual thousandaire draw in the Linton social rooms. Make sure you get hold of a ticket if not accessed already so you are in the hunt for the cash and come along to the draw which is always a night of anticipation.
The club executive , players and supporters would like to convey it's condolences to Gary , Toni , Jaime & Kyla Palmer on the recent passing of a much loved mother , mother in law and nanna. The Palmer's have and continue to make a great contribution to our club in various capacities both on and off field over the years and our thoughts are with you all at this time.
Good luck to all competing today ………. GO SAINTS !!!
Round 3 v. Rokewood-Corindhap FNC - pre-match
Our round 3 fixture , where we travel to Rokewood to take on one of our traditional rivals , coincides with the ANZAC weekend centenary commemorations and to recognise this a special 8 page booklet has been produced honouring the servicemen and women from the Rokewood, Corindhap , Linton & Carngham districts who served our country during WW1. Donations will also be accepted for the local RSLs. As we enjoy our day at the footy and netball , it is timely to reflect on the sacrifices of our forebears that actually allow us to enjoy what we have now. This Sunday will also mark the reintroduction of the battle for the "Combine Challenge Trophy" which was played for between the 2 clubs between 1989 and 2005 , with the honours being fairly well shared during this time with a 9 to 8 result in our favour.
A quick wrap of our trip to Gordon last week where there were some mixed results returned. Victories in 2 of the 6 netball contests ( A Grade & U/17 ) , but narrow losses in both B & C Grade games ( 25- 28 in both games ) meant another very solid effort by our ladies. Award winners in the respective grades as follows : Hayley Burns & Jaime Palmer ( A Grade ) Maddie Gay & Michelle Ladiges ( B ) Tara Coutts & Carly Drinkwater ( C ) Rachel Gay & Kyla Palmer (U/17) Alex Forty & Chelsea Mason (U/15) Natasha McDonald & Darci Berry (U/13).
Tough day on the footy front with our only success being with the under 15's who continued their positive start to the year with another victory. Not a lot to be said of the senior effort other than while acknowledging a very good opponent and the fact that our list is a very youthful one at present , the final margin did not sit well and as a very proud club I am sure the players and all involved will be expecting a much improved effort in the weeks ahead.
For the Reserves , who have had an influx of recruits in the last couple of weeks , there were some real positive signs for coaches Laan & Buddsy that when the group can get some more time together there will be some wins ahead. Both the u/18 & u/12 teams are currently battling a lack of numbers but notwithstanding this, both groups of boys continue to battle hard and hopefully the teams can build stronger numbers in the weeks ahead.
A reminder that tickets have been circulated for the upcoming thousandaire draw , so make sure you make the effort to ensure this event is a success and also keep an eye out for the upcoming social events that are being put together and will be posted on the clubs facebook and web page sites. Don't forget also that registration fees are now due and payable so ensure these are finalised before you are followed up.
Good luck to all competing this Sunday , GO SAINTS !!!!!!!!!!!!!
Round 2 v. Gordon FNC - pre-match
With the season opener now behind us, it's full steam ahead and we venture down the Western Freeway to take on the Gordon FNC.
We were blessed with a ripping day to kick of the season last week and our ground was turned out in magnificent order to get proceedings under way.
In terms of on field & court action , we held our own on court , taking a clean sweep of the junior contests and certainly being very competitive in the A & C Grade games , against the traditionally strong Waubra senior netball group.
The netballing awards for week 1 were Renae Loader & Ruby Gibson in the under 13's 23-5 win, Laura Gibson & Georgia Smith who were instrumental in the under 15's 37-10 victory, Eve Sagnol & Sammy Crebbin for their efforts in helping the under 17's to a 39-11 scoreline. In the senior grades , Maddie Gay & Michelle Ladiges were the winners in the C Grade going down 31-42 , despite being outplayed the B Grade awards went to Aimee O'Brien & Megan Granger , while in the A Grade , it was a case of both youth and experience with Dakota Grenfell & evergreen Tracey Dawson the winners in a game where they pushed the visitors all the way before going down 38-46.
On the field , after a very challenging off season and with numbers tight in a number of grades , there was some really positive signs , even though our u/15 were the only winners on the day. New senior coach Glenn Treacy unveiled a very young team , which competed very well for long periods of the game , but were punished by a perennially strong opponent when the ball was turned over. Brad McDonald picked up where he left off from last year with a dominant 4 goal game and it was great to see the Dummett boys back in the red , white and black and Chases running goal from the middle typified his class. It was a credit to Laan and Buddsy to get a seconds team together for round 1 and it was always going to be a tough assignment against last yrs runners up. Laan lead from the front together with Whitey & Jimmy Richardson and they will certainly be more competitive as the team plays more together.
A real battle for numbers in our u/18 grade and a big thanks to Waubra for lending a few players to ensure a game went ahead and also to 7 of our u/15 lads for doubling up on the day. Despite a predictable heavy loss , new captain Jake Dawson was outstanding. The under 15's were a shining light with a dominant display in which skipper Dean O'B , Brodie Lewis and the Hayles brothers were among the better players. Ian's u/12's are also a little light on numbers at present having lost a swag of players to the u/15's this year but despite this they were once again very lively and competed very well , going down by 3 goals.
Don't forget this Saturday everyone is invited back to the Millers Arms Hotel for our daily awards and a Pizza tea. GO SAINTS !!!!!!
Pre-season news
The Carngham Linton Football Netball Club is about to commence another exciting season of competition in the Central Highlands Football and Netball Leagues.
It has been another busy pre-season, with the club welcoming Glenn Treacy as the new senior football coach, and Di Rogers as the new senior netball coach. Both bring a wealth of experience to the club, and the momentum is building towards another competitive season of football and netball in 2015.
The club is also moving forward off the field, with increasing sponsorship and the adoption of a new committee of management/board structure as part of the club's 2014-2017 strategic plan. The club is putting together another great social calendar for 2015, with details to be released shortly.
Football training has commenced at the Linton Recreation Reserve with the Senior, Reserves, Under 18 and Under 15 teams training on both Tuesday and Thursday nights, while the Under 12 footballers also train on Thursday nights. For details, contact Sam Richardson (President) on 0418 856 047.
The junior netballers are also training at Linton on Thursday nights after 5.00pm, while the senior grades will split training between Linton and Ballarat on Thursday and Friday nights respectively. For details, contact Carolyn Loader (Netball Director) on 0418 856 047.
Come and support the Mighty Saints in 2015!