Welcome to the Carngham Linton Football Netball Club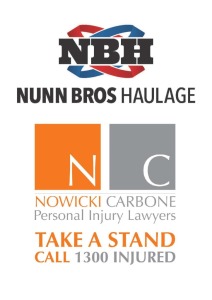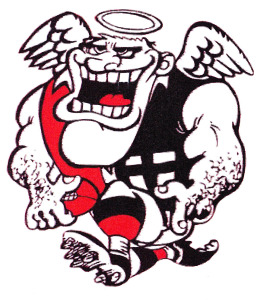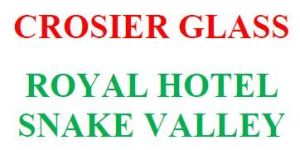 Online Home of the Mighty Saints
Senior Football Premiers -
1974, 1976, 1982, 1983, 1984, 1985, 1987, 1989, 1990, 1995, 1997, 1998, 2000, 2004, 2006, 2007 and 2008.
The 2015 CLFNC social calendar has been released. Refer to the attachment below and 'Social Calendar' tab for information.
The 2015 CLFNC merchandise list and order form has been released. Refer to the '2015 Merchandise' tab for details.
Latest News
Round 2 v. Gordon FNC - pre-match
With the season opener now behind us, it's full steam ahead and we venture down the Western Freeway to take on the Gordon FNC.
We were blessed with a ripping day to kick of the season last week and our ground was turned out in magnificent order to get proceedings under way.
In terms of on field & court action , we held our own on court , taking a clean sweep of the junior contests and certainly being very competitive in the A & C Grade games , against the traditionally strong Waubra senior netball group.
The netballing awards for week 1 were Renae Loader & Ruby Gibson in the under 13's 23-5 win, Laura Gibson & Georgia Smith who were instrumental in the under 15's 37-10 victory, Eve Sagnol & Sammy Crebbin for their efforts in helping the under 17's to a 39-11 scoreline. In the senior grades , Maddie Gay & Michelle Ladiges were the winners in the C Grade going down 31-42 , despite being outplayed the B Grade awards went to Aimee O'Brien & Megan Granger , while in the A Grade , it was a case of both youth and experience with Dakota Grenfell & evergreen Tracey Dawson the winners in a game where they pushed the visitors all the way before going down 38-46.
On the field , after a very challenging off season and with numbers tight in a number of grades , there was some really positive signs , even though our u/15 were the only winners on the day. New senior coach Glenn Treacy unveiled a very young team , which competed very well for long periods of the game , but were punished by a perennially strong opponent when the ball was turned over. Brad McDonald picked up where he left off from last year with a dominant 4 goal game and it was great to see the Dummett boys back in the red , white and black and Chases running goal from the middle typified his class. It was a credit to Laan and Buddsy to get a seconds team together for round 1 and it was always going to be a tough assignment against last yrs runners up. Laan lead from the front together with Whitey & Jimmy Richardson and they will certainly be more competitive as the team plays more together.
A real battle for numbers in our u/18 grade and a big thanks to Waubra for lending a few players to ensure a game went ahead and also to 7 of our u/15 lads for doubling up on the day. Despite a predictable heavy loss , new captain Jake Dawson was outstanding. The under 15's were a shining light with a dominant display in which skipper Dean O'B , Brodie Lewis and the Hayles brothers were among the better players. Ian's u/12's are also a little light on numbers at present having lost a swag of players to the u/15's this year but despite this they were once again very lively and competed very well , going down by 3 goals.
Don't forget this Saturday everyone is invited back to the Millers Arms Hotel for our daily awards and a Pizza tea. GO SAINTS !!!!!!
Pre-season news
The Carngham Linton Football Netball Club is about to commence another exciting season of competition in the Central Highlands Football and Netball Leagues.
It has been another busy pre-season, with the club welcoming Glenn Treacy as the new senior football coach, and Di Rogers as the new senior netball coach. Both bring a wealth of experience to the club, and the momentum is building towards another competitive season of football and netball in 2015.
The club is also moving forward off the field, with increasing sponsorship and the adoption of a new committee of management/board structure as part of the club's 2014-2017 strategic plan. The club is putting together another great social calendar for 2015, with details to be released shortly.
Football training has commenced at the Linton Recreation Reserve with the Senior, Reserves, Under 18 and Under 15 teams training on both Tuesday and Thursday nights, while the Under 12 footballers also train on Thursday nights. For details, contact Sam Richardson (President) on 0418 856 047.
The junior netballers are also training at Linton on Thursday nights after 5.00pm, while the senior grades will split training between Linton and Ballarat on Thursday and Friday nights respectively. For details, contact Carolyn Loader (Netball Director) on 0418 856 047.
Come and support the Mighty Saints in 2015!
The following sponsors are kindly supporting the Carngham Linton FNC in 2015.
Nunn Bros Haulage, Nowicki Carbone Personal Injury Lawyers, Crosier Glass, Royal Hotel Snake Valley, Millers Arms Hotel, Market Hotel, Bendigo Bank, G. Gay & Co, King Cars, DWH Cleaning, Paperfreight, Imerys Minerals, Pyrenees Advocate, All Trades Training, JD's Sports Bar, Anytime Fitness, Apollo Bay Caravan Park, Ballarat Bakery, Ballarat Undercover Storage, Bright' n 'Bubbly Laundry, Cellarbrations, Core Signs, Elders Insurance, Meat' n 'More Butchery, Remington Insurance, T.C. Bricklaying, Wendouree Wholesalers & Wiltshire Auto Repairs.
Refer to the 'Sponsors' tab above for CLFNC sponsor details and website links.