Welcome to the Carngham Linton Football Netball Club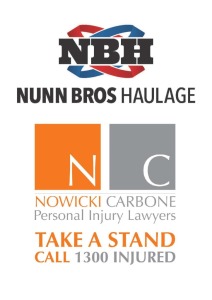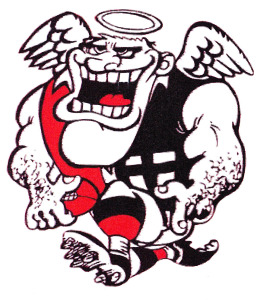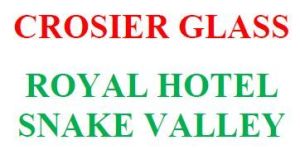 Online Home of the Mighty Saints
Senior Football Premiers -
1974, 1976, 1982, 1983, 1984, 1985, 1987, 1989, 1990, 1995, 1997, 1998, 2000, 2004, 2006, 2007 and 2008.
The following sponsors are kindly supporting the Carngham Linton FNC.
Nunn Bros Haulage, Nowicki Carbone Personal Injury Lawyers, Crosier Glass, Royal Hotel Snake Valley, Millers Arms Hotel, Market Hotel, Bendigo Bank, G. Gay & Co, King Cars, DWH Cleaning, Paperfreight, Peter McErvale Rel Estate, Imerys Minerals, JD's Sports Bar, Anytime Fitness, Apollo Bay Caravan Park, Ballarat Bakery, Ballarat Undercover Storage, Bright' n 'Bubbly Laundry, Cellarbrations, Core Signs, Toohey's Form-crete, Elders Insurance, Meat' n 'More Butchery, Remington Insurance, T.C. Bricklaying, Wendouree Wholesalers & Wiltshire Auto Repairs.
Refer to the 'Sponsors' tab above for CLFNC sponsor details and website links.
CLFNC 2016 Merchandise is now available to order. Refer to the '2016 Merchandise' tab for details & order form.
The CLFNC 2016 Social Calendar is also now available under the 'Social Calendar' tab and in the PDF linked below.
Latest News
Round 4 v. Smythesdale
For the second week in succession , the fixture sees us pitched against a traditional rival from days beyond the CHFL as we trip up the Glenelg Highway to take on the Bulldogs and with them still fresh from a drought breaking senior football victory in round 2 it will be definitely game on.
Our battle against the visiting grasshoppers last week saw them take the majority of the spoils over the day , including the combine trophy with victory in the senior football contest. The highlights on the netball court were wins in both u/13 grades who have started the season nicely under the guidance of Mary Gibson and another strong win by the u/17 girls , who were again under full strength but maintained their unbeaten record nonetheless. The days netball awards were as follows : A Grade ( Marie Osbourne / Maddie Gay ) B Grade ( Tara Coutts / Alicia Quilliam ) C Grade ( Caitlin Holden / Michelle Ladiges ) U/17 ( Rachael Gay / Brooke Currie ) U/15 ( Sylvia Wright / Natasha McDonald / Laura Gibson ) U/13 ( Courtney Gass / Ruby Gibson )
Our senior footballers were in their contest for a long way in a game of momentum swings but could not seem to get closer than a couple of goals and a flurry of late goals blew the margin out. Our Reserves team was hit hard by injuries and were behind the eight ball from early on. In the junior games the undoubted highlight was a great win by our u/18 boys , their first since the final round of 2014 and much deserved by a hard working group. The u/15's were only over powered in the final quarter against a much bigger opposition , while Ron's u/12 group put in another very good showing. Awards for the day were : Seniors ( Lachie Ibister, Rory Nunn & Shannon Curtis ) Reserves ( Michael Knight, Sean Hargreaves & Langey ) U/18 ( Encouragement awards Brodie Lewis, Zane Granger & Jack Butler ).
A few quick reminders to finish :
Thousandaire night – Saturday 7/5 at SV Rec Reserve , all players/families should have tickets so make sure you get hold of one. There will be a bus from Ballarat and returning at a cost of $10 ( time and venue TBA )
Club polo shirts – Available from Sam or Carolyn Loader at cost of $40
Registration fees – Now payable Seniors players $160 / U/18 & u/15 $70 / U/12 $40 Please see team managers
Back to the Market Hotel on Saturday night for the daily awards , so lets make sure we get a good turn out there and hopefully celebrate some success on field and court. GO SAINTS !!!!!!!!!!!!
Round 3 v. Rokewood Corindhap
Although a week later than scheduled , it is great to be back home at Linton this Saturday as we welcome the Rokewood FNC for what is traditionally a good days competition against a long time opponent.
Last week we ventured to Gordon and while successes were a little thin on the ground some really good contests were witnessed nonetheless. The highlights on the netball court were an unusual 2 tied results ( U/13 & C Grade ) and a strong win by the u/17 girls , who despite being under strength have shown by their depth that they will again be a strong force this year after a runners up finish in 2015. The days netball awards were as follows : A Grade ( Chloe Templeton / Lauren Prentice ) B Grade ( Aimee O'Brien / Alex Allemand ) C Grade ( Tegan Wren / Georgie Clarke ) U/17 ( Donna Bruty / Sammy Crebbin ) U/15 ( Natasha Miller-Caris / Chelsea Mason ) U/13 ( Caitlyn Hayles / Mia Richardson ) U/13B ( Amber Lawford / Keira McDonald )
No victories on field , but some really competitive efforts in the junior grades with games still in the balance heading into the final stages of those games and while the open age contests resulted in comfortable victories to the strong Eagles outfit , again nothing to fault about the effort of our boys. Awards for the day were : Seniors ( Daniel White , Brodie Doolan & Jake Dawson ) Reserves ( Shannon Curtis, Adam Howlett & Chris Hannah ) U/18 ( Encouragement awards Logan Hayles & Lachie Knight ) U/15 ( Logan Hayles & Nathan Achison ).
With today's schedule coinciding with the ANZAC day long weekend , there will be a minutes silence to mark the solemn occasion on the Australian calendar and remember the sacrifices of those who went before us to allow us to enjoy what we do today. Collection tins will also be positioned around the ground with donations split equally between friends of the RSL in the districts of both clubs.
Being our first home game of the season we will take the opportunity of formally remembering significant people associated with our club who we have lost during the off season. A Brief tribute to each of them will noted in a club newsletter available at the ground today.
At home for the first time in 2016 we also celebrate the fantastic achievement of our senior captain Tim Clarke in notching up his 250th senior game , becoming only the 4th person to do so in our history. A product of our juniors , Tim has had a most decorated career , including being a member of 4 senior premiership teams in which he played instrumental role. He has held the role of senior captain for many years and is admired greatly for his contribution to the club on and off field.
A few quick reminders to finish :
Thousandaire night – Saturday 7/5 at SV Rec Reserve , all players/families should have tickets
Club polo shirts – Available from Sam or Carolyn Loader at cost of $40
Registration fees – Now payable Seniors players $160 / U/18 & u/15 $70 / U/12 $40 Please see team managers
Also don't forget revised football start times next week with Smythesdale not having u/18 team – u/15 to start 11.05am and u/12 game at 10.00am
Round 2 v. Gordon
Due to some ongoing work at our Linton base , our scheduled home game has reverted to Gordon hosting the fixture with a reciprocal arrangement to apply for the corresponding game next year.
We take the opportunity of thanking the Gordon FNC and their president Peter Clifford for the accommodation with this situation which is greatly appreciated and we look forward to a good day of competition.
Our season kicked off in a pretty good fashion last week , all things taken into account. Their were wins in all junior grades of football and netball with the only exception being the u/18 football. While the traditionally strong Waubra senior grades prevailed in all open age contests , there was plenty of positives to take out of those games , with many new faces involved.
Brackers was very upbeat with the way his senior footballers took up the challenge , particularly given the lack of preparation on the part of a number of his team. Award winners were Daniel White who was a member of a very good back 6 , exciting new addition Lachie Ibister & graduating u/18 player Jake Dawson who promises much for the future. It was a similar story in the Ressies where more time together for a largely new team will only be of benefit. Josh White , together with recruits Shannon Curtis and Langey were the award recipients. While soundly beaten , the u/18 footballers showed plenty of ticker and will benefit from some potential recruits in the coming weeks , Ben Ronan was very good in his u/18 debut and was awarded accordingly. The under 15 & 12 teams both got their seasons off to a good start with plenty of good signs for the coaches to work with. Travis Drinkwater's effort in in his new rucking role was of particular note together with Logan Hayles and Connor Palmer ( 8 goals ).
The junior netballers took up where they left off last season , making a clean sweep of their games in convincing fashion. While not victorious , the senior grade ladies competed strongly and with so many new faces in the line ups , it will take a little time to gel but the feeling about the club in general at the minute is very upbeat. Unfortunately at the time of printing the editor did not have access to the netball award winners.
On a sad note , the club wishes to convey it's sympathy to Jenny , John & Robyn Stuart and also brother in law Bill Caldow on the recent passing of Richard. A long time worker on behalf of the Linton Recreation Reserve.
Don't forget our annual trots night at the Ballarat Trotting Club , Thursday 28th April. This has been a great night in the last couple of years so make sure you get your group together and tickets booked with Nev Nuske.
Tonight it is back to the Market Hotel for the weekly awards. It was fantastic to see the numbers who were at the Millers Arms after our game last week and a good night was had with good support for a long term sponsor which is also important.
Good luck to all competing this Saturday ………………………………… GO SAINTS !!!!!!!!!!!!
Round 1 v. Waubra
Welcome to everyone as we look to officially kick off the 2016 season of Central Highlands Football & Netball.
The off season , if in fact there really is one for the hard working executive of the club , has been as busy as ever , ensuring that we are as ready as possible to field our full compliment of teams both on field and court.
Notwithstanding some real challenges , including might I say some sensationalist media coverage , the committee once again under the stewardship of tireless club president has done a great deal of work to see our footballing and netballing numbers rise to a more sustainable level. No easy feat in the increasingly competitive environment and a great credit to the commitment of those responsible in their efforts in working towards a competitive , longer term sustainable club.
A special welcome to all our new netballers and footballers , together with their family and we hope your time with the CLFNC is an enjoyable experience.
Footballing wise , the club was pleased to announce the appointment of Aaron Braeckmaans as our senior coach for 2016 who will be assisted by Zane Ross & James Nichols ( Nev Nuske manager). Hayden Budds takes the Reserves coaching role in his own right after holding the joint position last year , while on the junior front the u/18 & u/15 remain unchanged with Tim O'Brien ( u/18 with team managers Kylie Hayles & Tarsh Achison ) and Rob Crosier/Rex Drinkwater (u/15 with team managers Megan Granger & Helen O'Brien) again filling the roles. Ron Bolton steps up to take the u/12 coaching job while Tom Williams will assume the Auskick supervising job.
On the court , the allocation of coaching / team managing roles for this year is as follows :
A Grade coach – Di Rogers Team Manager – Toni Palmer , B Grade coach – Tracey Dawson Team Manager – Ash Vagg, C Grade coach – Tracey Dawson Team Manager – Jasmine Dawson , Under 17 coach – Di Rogers – Team Manager – Aimee O'Brien, Under 15 coach – Karen Spratling – Team Manager – TBA, Under 13 coach – Mary Gibson – Team Manager – Nadine Gass , Under 13B coach – Mary Gibson – Team Manager – Di Ashmore
Carolyn Loader & Ally Clack once again assume the roles of joint directors of Netball for 2016.
As always there is still plenty of scope for parents , supporters etc to get involved in the variety of roles to be filled on a weekly basis including umpiring duties ( field & goal ) , timekeeping , team managing positions yet to be filled , canteen etc and the club warmly welcomes your offers to get involved.
Further detail will be announced in next edition in respect to registration fee structure and some other administration issues. Can confirm however that club polo shirts are available for $40 and you can see Sam to arrange purchase.
After the game we will head back to the Millers Arms Hotel for the weekly awards and possibly a pizza tea available if sufficient numbers.
Again good luck to everyone competing this Saturday ………. GO SAINTS !!!!!!!!!!!!!!!!!!!
Pre-season
Pre-season training will re-commence in February as the Carngham Linton Football Netball Club prepares for another exciting season of football and netball in 2016.
The club was very pleased to announce in November that Aaron Braekmans will take over the senior football coaching role after playing three years with the club. The key forward was hampered by injury last year, but kicked 39 goals in a strong 2014 season.
Aaron has a good rapport with all players and members of the club, and had previously coached the Ballarat Swans reserves team for two seasons in the Ballarat Football League. Carngham Linton is looking to develop its young group of players, with a view to building success over a 2-3 year period.
The seniors have been training at the Ballarat High School oval for a number of weeks before Christmas, with a healthy number of 20 or more players regularly attending. The senior players will continue to train at Ballarat High School on Monday and Wednesday nights during February and March, before moving to the Linton oval for training and matches during the first half of the season.
The junior football and netball grades will also begin training at Linton on Thursday nights during February, with commencement dates to be advised. The season will commence on Saturday April 9th, when Carngham-Linton travels to Waubra.
The club is requiring more players to come on board to fill the five football and six netball teams that play each week. In the football, we field senior, reserves, under-18, under-15 and under-12 teams. In the netball we have A, B and C grade senior teams, as well as under-17, under-15 and under-13 junior teams.
We would also like to encourage more parents, members and supporters to get involved this year, and assist in the many jobs required on game day. If you think you would like to help but are unsure of what is required, club members will be more than happy to train you. To join the playing group or adopt a volunteer role at the club, the following committee members can be contacted for assistance:-
Sam Richardson - President (0418 856 047)
Aaron Braekmans – Senior Football Coach (0411 836 885)
Neville Nuske - Football Director (0419 586 296)
Tim O'Brien – Junior Football (0418 153 528)
Carolyn Loader - Netball Director (0417 129 972)
Ally Clack - Netball Director (0400 250 053)
JOIN THE MIGHTY SAINTS IN 2016!!!