Welcome to the Carngham Linton Football Netball Club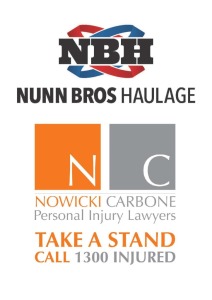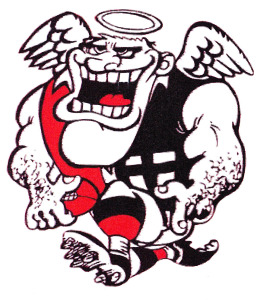 Online Home of the Mighty Saints
Senior Football Premiers -
1974, 1976, 1982, 1983, 1984, 1985, 1987, 1989, 1990, 1995, 1997, 1998, 2000, 2004, 2006, 2007 and 2008.
The 2015 CLFNC merchandise list and order form has been released. Refer to the '2015 Merchandise' tab for details.
Latest News
The Carngham Linton Football Netball Club is about to commence another exciting season of competition in the Central Highlands Football and Netball Leagues.
It has been another busy pre-season, with the club welcoming Glenn Treacy as the new senior football coach, and Di Rogers as the new senior netball coach. Both bring a wealth of experience to the club, and the momentum is building towards another competitive season of football and netball in 2015.
The club is also moving forward off the field, with increasing sponsorship and the adoption of a new committee of management/board structure as part of the club's 2014-2017 strategic plan. The club is putting together another great social calendar for 2015, with details to be released shortly.
Football training has commenced at the Linton Recreation Reserve with the Senior, Reserves, Under 18 and Under 15 teams training on both Tuesday and Thursday nights, while the Under 12 footballers also train on Thursday nights. For details, contact Sam Richardson (President) on 0418 856 047.
The junior netballers are also training at Linton on Thursday nights after 5.00pm, while the senior grades will split training between Linton and Ballarat on Thursday and Friday nights respectively. For details, contact Carolyn Loader (Netball Director) on 0418 856 047.
Come and support the Mighty Saints in 2015!
The following sponsors are kindly supporting the Carngham Linton FNC. New sponsors for the 2015 season will also be announced over the coming weeks.
Nunn Bros Haulage, Nowicki Carbone Personal Injury Lawyers, Crosier Glass, Millers Arms Hotel, Cattle Yards Inn, Bendigo Bank, G. Gay & Co, King Cars, DWH Cleaning, JD's Sports Bar, Anytime Fitness, Apollo Bay Caravan Park, Ballarat Bakery, Ballarat Undercover Storage, Bright' n 'Bubbly Laundry, Cellarbrations, Core Signs, Elders Insurance, Gerald Hayes Plumbing, Meat' n 'More Butchery, Royal Hotel Snake Valley, Remington Insurance, T.C. Bricklaying, Wendouree Wholesalers & Wiltshire Auto Repairs.
Refer to the 'Sponsors' tab above for CLFNC sponsor details and website links.