Welcome to the Carngham Linton Football Netball Club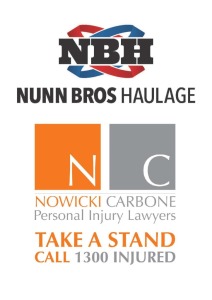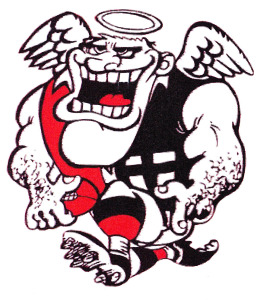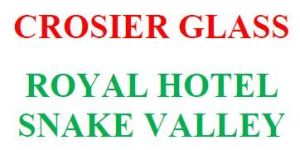 Online Home of the Mighty Saints
Senior Football Premiers -
1974, 1976, 1982, 1983, 1984, 1985, 1987, 1989, 1990, 1995, 1997, 1998, 2000, 2004, 2006, 2007 and 2008.
The following sponsors are kindly supporting the Carngham Linton FNC.
Nunn Bros Haulage, Nowicki Carbone Personal Injury Lawyers, Crosier Glass, Royal Hotel Snake Valley, Millers Arms Hotel, Market Hotel, Bendigo Bank, G. Gay & Co, King Cars, DWH Cleaning, Paperfreight, Imerys Minerals, JD's Sports Bar, Anytime Fitness, Apollo Bay Caravan Park, Ballarat Bakery, Ballarat Undercover Storage, Bright' n 'Bubbly Laundry, Cellarbrations, Core Signs, Toohey's Form-crete, Elders Insurance, Meat' n 'More Butchery, Remington Insurance, T.C. Bricklaying, Wendouree Wholesalers & Wiltshire Auto Repairs.
Refer to the 'Sponsors' tab above for CLFNC sponsor details and website links.
Latest News
Pre-season training will re-commence in February as the Carngham Linton Football Netball Club prepares for another exciting season of football and netball in 2016.
The club was very pleased to announce in November that Aaron Braekmans will take over the senior football coaching role after playing three years with the club. The key forward was hampered by injury last year, but kicked 39 goals in a strong 2014 season.
Aaron has a good rapport with all players and members of the club, and had previously coached the Ballarat Swans reserves team for two seasons in the Ballarat Football League. Carngham Linton is looking to develop its young group of players, with a view to building success over a 2-3 year period.
The seniors have been training at the Ballarat High School oval for a number of weeks before Christmas, with a healthy number of 20 or more players regularly attending. The senior players will continue to train at Ballarat High School on Monday and Wednesday nights during February and March, before moving to the Linton oval for training and matches during the first half of the season.
The junior football and netball grades will also begin training at Linton on Thursday nights during February, with commencement dates to be advised. The season will commence on Saturday April 9th, when Carngham-Linton travels to Waubra.
The club is requiring more players to come on board to fill the five football and six netball teams that play each week. In the football, we field senior, reserves, under-18, under-15 and under-12 teams. In the netball we have A, B and C grade senior teams, as well as under-17, under-15 and under-13 junior teams.
We would also like to encourage more parents, members and supporters to get involved this year, and assist in the many jobs required on game day. If you think you would like to help but are unsure of what is required, club members will be more than happy to train you. To join the playing group or adopt a volunteer role at the club, the following committee members can be contacted for assistance:-
Sam Richardson - President (0418 856 047)
Aaron Braekmans – Senior Football Coach (0411 836 885)
Neville Nuske - Football Director (0419 586 296)
Tim O'Brien – Junior Football (0418 153 528)
Carolyn Loader - Netball Director (0417 129 972)
Ally Clack - Netball Director (0400 250 053)
JOIN THE MIGHTY SAINTS IN 2016!!!