Home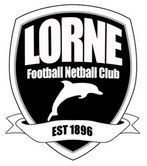 The Lorne Football Netball Club welcomes everyone to our website.
---
10/02/15
Junior Footy Pie Night
Pie Night – Thursday 12 February
Pie Night Thursday after junior training. U14 also welcome.
Thanks to Grandma Shields Bakery for donating the pies.
---
09/12/14
04/02/15
Junior Footy Training
U17 Training
U17 training will be Tuesday and Thursday, starting Tuesday 10 February, 4:30.
U14 Training
U14 training will be Thursday, starting Thursday 5 March, 4:30.
Top age U14 are welcome to start training with the U17.
Contacts
U17 Coach: Paul Leonard 0417 370 594
U14 Coach: Noel Giles 0422 516 849
Team manager: Ross Umbers 0412 114 314 ross.umbers@insighteng.com.au
---
09/12/14
Xmas Gathering
On Friday 19th December @ 6pm The Lorne Football Netball Club will be hosting a Christmas Break-up at Stribling Reserve. There will be a free BBQ supplied and a free jumping castle for the kids! The bar will be open with drinks available at bar prices. Both the football and netball will be training on the night, with junior football players encouraged to join in with the seniors. We hope to see you all there!
---
09/12/14
Netball Coaches Wanted
We are still looking for netball coaches in all grades (A, B, C, U17, U15 & U13). Interested applicants please email lornenetballclub@hotmail.com or call Hayley Bloor on 0488 055 051.
---
09/12/14
Football Coaching Positions Filled
Our leaders for 2015 will be:
SENIOR COACH: Jason Langdon
RESERVES COACH: Kyall Hollmer
RESERVES ASSISTANT COACH: Chris Smartt
U17 COACH: Paul Leonard
U14 COACH: Noel Giles

Good luck to all teams!
---
23/11/14
2015 Season Launch
The Lorne Football Netball Club will be launching the 2015 season on Friday 16th January 2015 at View by Lorne Hotel. Once again Brian "BT" Taylor will be hosting this fantastic night. Special guests include James Brayshaw, Matthew Lloyd and Billy Brownless.
More details to follow, but keep the date free!
---
23/11/14
Football Pre-Season Training
Pre-Season training for the senior grades of football will kick off on Monday 1st December 2014 at 6pm. Please meet at the Lorne Surf Life Saving Club with your runners. For further details please contact Jason Langdon on 0488 626 236
---
28/10/14
New Faces Join The Committee
The Lorne Football Club was established in 1896 and is an integral part of the heart & soul of Lorne. It has a proud history and has been a dominate club with an outstanding record.

Over the past few years the Club has been held together by a very small committee. The dedication of this group of people and especially Janet Smartt is greatly appreciated by everyone in the Club & Community.

Recognising the unsustainability of such a mountain of work on a few, members representing a cross section of our community have put their hands up to help ensure that the long term viability of the LFNC continues.

The Club's 2014 Annual General Meeting was held on Saturday 25th October. The meeting was very well attended by members of the Club demonstrating keen interest to come together, support and ensure the LFNC will remain successful for the future.

The following members accepted Executive Positions :
Ken Hosking - President
Shelley Ryan - Vice President
Maxine Spizzica - Secretary
Clive Goldsworthy - Treasurer

In additional the following members have agreed to be part of the General Committee :
Miah Atwell
Hayley Bloor (Netball Coordinator)
George Dragovitch
Ian Stewart
Kevin van Deuren
Peter Wheal
Rick White
Ross Umbers

It takes a community to build a club. A club that is well resourced, continues to provides a healthy & active outlet for our children and younger members of our town, performs consistently on both the football and netball grounds & most importantly is a community gathering place for us all.

Over the next few weeks the Committee will establish a number of Sub-committees to ensure the administration of the Club is more evenly shared by all members. This will provide opportunities for all members of the Club to assist in some small way.

More details will be forthcoming shortly.
---
09/10/14
Senior Football Coach Appointed
The Lorne Football Netball Club would like to announce that Jason Langdon has been appointed Senior Football Coach for the 2015 season. The club is entering a re-building faze on the football field, and we think Jason is the man to help us climb back up the ladder. Good luck to Jason and the boys for Season 2015!
---
A Big Thankyou!
The Lorne Football Netball Club would like to say a huge thank you to all members, supporters and anyone who bought a ticket in our 2014 Major Raffle! We were able to make a donation of $3055 to The Casey Tutungi Future Fund from the profits. Casey, Bridge and Asta are currently in Queensland where Casey is going full-steam ahead at The Making Strides Spinal Cord Injury Recovery Centre. We wish them all the best for their time in Queensland!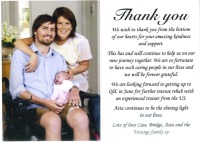 Making Strides Spinal Cord Injury Recovery Centre
---
Upcoming Matches
Easter Saturday 2015 - Saturday 4th April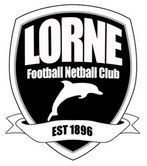 vs

@ Stribling Reserve, Lorne.
The Lorne Dolphins will be kicking-off their 2015 campaign on the Easter Weekend! Come along to see great local football and netball matches. Action kicks-off @ 9am!
---
You are visitor number
to our web site