Home Page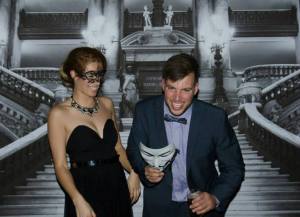 Round 14 Review
Round 14 saw the senior Hawks return to the winners list with a handy 92 point win over Thomson at the nest. The Hawks came out strong after half time to put the Tigers away thanks to some solid goal kicking from Dalton Grundell and Jason Bourke in his first senior game. Jake Alford provided plenty of run off half back, while Dean Muir and Blake Hutchinson were again instrumental in the middle thanks to some brilliant James Huybens ruck-work.
The reserves moved one step closer to a finals position with their second big win in a row. Nathan Mayes was a standout, kicking 6 goals playing on a wing. Mark Scholte and James Brumby were again solid down back, while Troy Booth enjoyed kicking 2 goals in his return game, including one stunning kick at goal that barely cleared a jam tin on the way through from 30m out. The under 16's return from holidays unfortunately saw them fall short to Grovedale 2.
It was another clean sweep in the netball with all teams getting comfortable wins against Thomson last week. A stunning third quarter set up A-grade's 18 goal win with Jess Callaghan netting 34 goals and Mellissa Whyte named best on court. Nicole Whyte continued her good form leading B-grade to a 10 goal win, while Amy Lagalle and Jacinta O'Mealley had fantastic attacking games for C and D-grade respectively. Taryn Love was brilliant as always for the under 17s and Isobella Hall was named best for the 15s. Lucille Findlay-McDonald was best for the under 13s.
Our Masquerade Ball held at Simmonds Stadium last Saturday night was a great success, with a fantastic turnout at what was a classy affair. A big thank you to all who attended and those involved in organising the night. The final formal social event for 2014 will be our presentation night to be held at Buckley's on Friday September 19.
Good luck to all our football and netball players in this week's games against Corio at Shell Oval.
www.facebook.com/inverleighfnc
We would like to give a big Thank You to our major sponsor Wettenhalls for continuing their support into the 2014 season.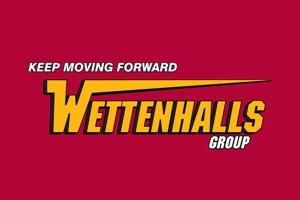 Thanks to our 2014 Sponsors
| | | | |
| --- | --- | --- | --- |
| Wettenhalls | Buckley's | ETU | K Coyle |
| John Orr & Son | Barwon Timber | L&L Marine | Pyle Antennas |
| L&H Poultry | Creek Plumbing | Wilsons Real Estate | GAR Designs |
| Max Fry Smash Repairs | Lake Bolac Silo Services | Meridian Windmill Farm | Ray White Real Estate – Bannockburn |
| Axon Plastering | Inverleigh Hotel | Murray Hume | Ray Goodman |
| DM Cabinets | The Sporting Globe | Tutt Bryant Hire | McColls Transport |
| Fenwick Carriers | AC Air | Diblasio Bricklaying | Newcomb Soil |
| A Team Shearing Contractors | Prestige Jayco - Geelong | Inverleigh Farm Supplies | Three Pigs Homes and Developments |
Any Suggestions/Issues with the IFNC website please email
Rob McHenry