Home Page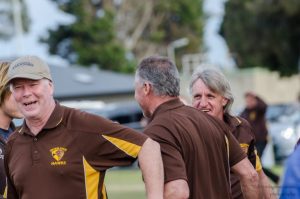 Semi-Finals Review
Congratulations to the four Inverleigh teams that have made it into next weekend's Preliminary Final round; Senior Football, D-grade netball, Under 17 netball and Under 15 netball.
Football Report
Inverleigh produced a story for the ages on the weekend with an amazing 17 point win against an experienced East Geelong, after trailing by 43 points at half time of their GDFL 1st Semi Final.
The Hawks showed huge amounts of character and determination after half time to kick 12 goals to 2 in what was a massive turn-around. Michael Grozdanovski's move into the middle produced plenty of drive, while Blake Hutchinson kicked three critical goals late in the game to seal the win. Will Hamer, Robbie Logue, James Huybens and Alex Cations all produced fantastic efforts for the Hawks.
Inverleigh 16-8-104
East Geelong 12-15-87
Goal Kickers: B. Nicholls 4, R. Garrard 4, B. Hutchinson 3, R. Logue 2, J. Huybens , W. Hamer , L. Perrett
Best Players: , B. Hutchinson , M. Grozdanovski , W. Hamer , R. Logue , J. Huybens , A. Cations
Netball Report
A-grade fought it out to the end against Winchelsea to fall just short of a Preliminary Finals birth. The girls were in front all day; however the Blues physical game style proved a bit too difficult to contain in the end. Jemma Schaftenaar and Kath Mallon were best for the Hawks.
D-grade put in an awesome effort against Werribee, after their strong start was foiled with star goaler Scarlett Findlay-McDonald hurting here knee early in the game. However, it gave Joanna Shirley and Lauren Wheeler a great chance to show what they could do in attack, while Carly Irwin was strong against a much taller opponent.
A fingertip interception from a Bannockburn defender was the only reason the Under 17s didn't head into overtime. The girls fell 1 goal short after a very tight game, with Taryn Love and Teagan Madden best on court.
The under 15's played a very good team game for four quarters to progress to the next round with relative ease. The girls really took hold in the second half to run away with a 14 goal win. Tess Gebert defended very well while Emily Haintz was solid in attack.
Unfortunately it was the end of the road for the under 13 girls against North Geelong, however they continued to play out their game with a positive attitude right through to the end. Chelsea Stevens was best for the young Hawks.
Good luck to all our teams in this week's second round of finals.
A-Grade
Inverleigh 32
Winchelsea 35
Goals: Jess Callaghan 18, Kelsey Whyte 14
Best Players: Schaftenaar, Jemma. Mallon, Kathy E, Callaghan, Beth V
D-Grade
Werribee 39
Inverleigh 25
Goals: Lauren Wheeler 11, Joanna Shirley 10, Scarlett Findlay-McDonald 4
Best Players: Irwin, Carly A, Shirley, Joanna, White, Tahrynee R
Under 17
Bannockburn 23
Inverleigh 22
Goals: Vanessa Findlay-McDonald 14, Riley Brenchley 7
Best Players: Love, Taryn L, Madden, Teagan G, Finley-McDonald, Vanessa N
Under 15
Inverleigh 33
East Geelong 19
Goals: Ella Gebert 20, Emily Haintz 13,
Best Players: Gebert, Tess, Haintz, Emily G, Fitzgerald, Siobhan L
Under 13
North Geelong 30
Inverleigh 22
Goals: Lucy Haintz 13, Lucille Findlay-McDonald 9
Best Players: Stevens, Chelsea R, Finley-McDonald, Lucille C, McEwan, Tia G
www.facebook.com/inverleighfnc
We would like to give a big Thank You to our major sponsor Wettenhalls for continuing their support into the 2014 season.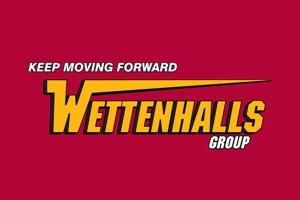 Thanks to our 2014 Sponsors
| | | | |
| --- | --- | --- | --- |
| Wettenhalls | Buckley's | ETU | K Coyle |
| John Orr & Son | Barwon Timber | L&L Marine | Pyle Antennas |
| L&H Poultry | Creek Plumbing | Wilsons Real Estate | GAR Designs |
| Max Fry Smash Repairs | Lake Bolac Silo Services | Meridian Windmill Farm | Ray White Real Estate – Bannockburn |
| Axon Plastering | Inverleigh Hotel | Murray Hume | Ray Goodman |
| DM Cabinets | The Sporting Globe | Tutt Bryant Hire | McColls Transport |
| Fenwick Carriers | AC Air | Diblasio Bricklaying | Newcomb Soil |
| A Team Shearing Contractors | Prestige Jayco - Geelong | Inverleigh Farm Supplies | Three Pigs Homes and Developments |
Any Suggestions/Issues with the IFNC website please email
Rob McHenry