Home Page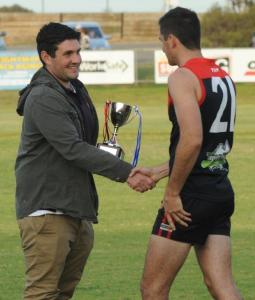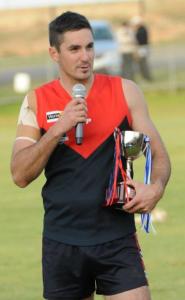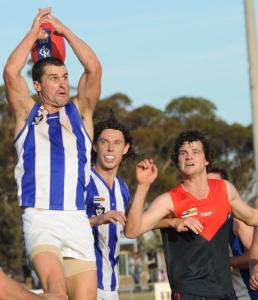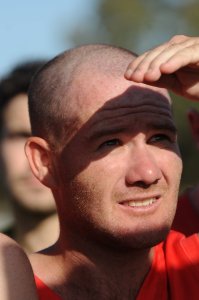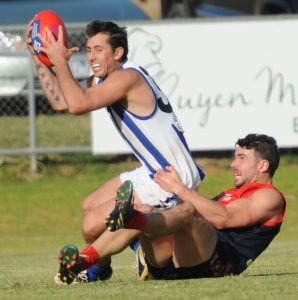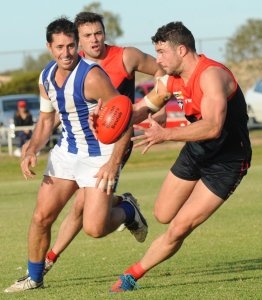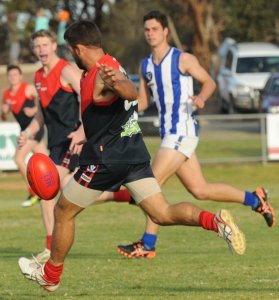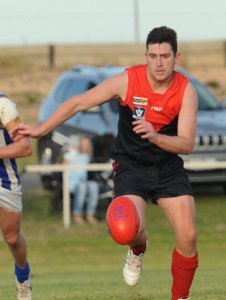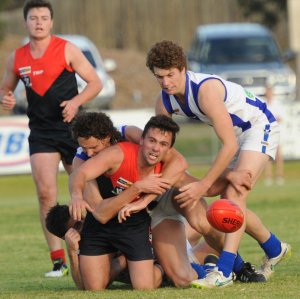 RD 11 Vs Walpeup Underbool
Seniors
The final score wasn't a true reflection of the whole game. As a team, and that's how we should be looking at this, Ouyen's fight and tenacity for the ball was lacklustre the entire day. At no point did it look like Ouyen United were going to be the victors on the day. Walpeup/Underbool was ferocious in defence, but it was the little things that ended up setting them so far apart. First to the ball most contests and a continual two way run made it difficult for Ouyen to keep up with the pace. Too many turn overs and lack of manning up really hurt Ouyen's scoring opportunities. With two weeks to recover and regroup, Ouyen is sure to be on fire today.
Awards: Top End Training – Peter Caldow, Mildura Finance Limited – Alexander Morrish, NAB (Ouyen) – Kale Barker, Shaddocks Freight – Brad Summerhayes, Cat Signs – Simon Jardine, Ouyen & District Plumbing – Dylan Fishwick
Reserves
Fast and electrifying are two words bantered around to describe the efforts of Ouyen United against the mighty Walpeup/Underbool Roos. Ouyen's ball skills for the day were part and parcel of why they came out the victors on the day. Kicking it long, short, across the field and switching with intent, proved too difficult for the Roo boys to keep up with. Young legs and strong bodies allowed Ouyen to carry the ball fast all day. Any time it did get into the Roos forward line the Ouyen back men were far to cleaver and were able to clear it back out again more times than not. It will be interesting to see how two weeks on the track and a rest in between prepares the boys for todays clash.
Awards: Heenan's Caltex – Ryan Monaghan, Patche Pub – Joel Monaghan, Vic Hotel – Jason Stewart, Pengelly Electrical – Tye Moloney, Ouyen & District Spraying – Nic Vine, Northwest Butchers – Matt Cresp
Under 16's
After a tough month of footy our U16's turned it around on the weekend with a solid win against the old foe. The win was set up after an eight goal first quarter and as the game continued our boys reached the ten goal mark and the mercy rule early in the 2nd quarter. In a well-rounded performance Jack Cook recorded 5 goals but bagged many more that didn't register after the scoring ceased. He was fed silver service all day from the likes of Harrison Jolly, Declan Anderson and the ever persistent Bailey Pengelly. The win was topped off by two goals on debut to Adrian Fidge who played a great game in the forward pocket.
Awards: Colin Mole – Jack Cook, CropSmart – Harrison Jolly, Haeuslers – Declan Anderson, North West Ag Towel – Bailey Pengelly, Mallee Building - D'Arcy House, Top End Training Glass – Adrian Fidge
Under 13's
Awards: OUF&NC Inc. Glass – Sam Scott, Encouragement Award #1 – Heath Smith, Encouragement Award #2 – Jarn Clarke
Many thanks go to our sponsors. We as a club value your contribution to our season. Go Dees!
GO DEMONS