Home page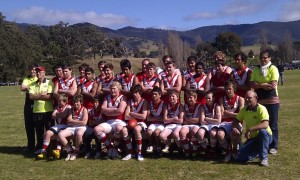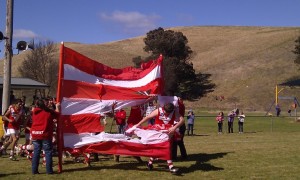 Swan Reach Football Netball Club
Welcome to the home page
(Also now on Facebook look up "Footy Club" join now)
CHECK OUT THE
UPDATE 3/08/2014
The last round of the home and away season is done and dusted with the Swanny Senior football Team claiming the Minor Premiership. well done Cookie and the boys.
The Juniors ended up 3rd and will play finals football next Saturday. Great effort Pete and the boys.
The Best and Fairest vote count results are as follows....
Senior Football
1st Liam Kurrle with 99 votes
2nd Brett Carroll 83 votes
3rd Big Mick Stephenson with 77 votes
Junior Football
1st Mario, Jack Dolan 102 votes
2nd Fish, Josh Cormack 100 votes
3rd Matt Carstairs 91 votes
Senior Netball
1st Courtney Carroll 77 votes
2nd Kim Cunico 45 votes
3rd Kristin Bury 32 votes
Junior Netball
1st Melissa Cantrill 69 votes
2nd Breannan Wren 57 votes
3rd Ciara Lawson 39 votes
Midget Netball
1st Amy Bury 71 votes
2nd Jess Ralph 42 votes
3rd Jess Wilson 39 votes
Congratulations to all winners and well done to all, great team efforts all round.
Good luck to our all our teams playing final in the coming weeks.
Go Swanny
Get down to training and support you club.
Go Swans , cheers Rick.
Got something to contribute to the website let us know.
please contact
Web Editor - Rick Strickleton
rick-barb@bigpond.com