Home Page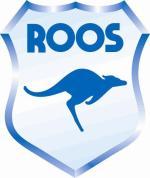 Good Luck for Saturdays
games - Go Roos
COROWA RUTHERGLEN V ALBURY

OKAY LADIES HERE IS A DAY FOR YOU

SATURDAY 26TH JULY 2014
ITS A CHARITY ROUND FOR THE LEAGUE
AND OUR CLUB
IS HOSTING A LADIES DAY
TO SUPPORT
COUNTRY HOPE
OUR LUNCHEON WILL START AT 12.30PM
COST WILL BE $30 PER HEAD
THIS INCLUDES A MEAL WITH
A DRINK ON ARRIVAL
AND
PRIZES TO BE WON
THROUGHOUT THE DAY
IF YOU WISH TO ATTEND PLEASE CONTACT KYLIE GREIG ON 0410528468
SO COME ALONG AND HAVE A FUN AFTERNOON
LADIES AND WATCH SOME GREAT
FOOTBALL AND NETBALL
All the Award winners can be found in the Weekly Award Section so check it out and see how you picked them..
VOLUNTEERS
YOU MAY BE ONE OF THE MANY PEOPLE WHO WOULD LOVE TO HELP THE FOOTBALL AND NETBALL CLUB OUT IN SOME WAY BUT ARE NOT SURE HOW - WELL IF YOU WOULD LIKE TO KNOW MORE PLEASE CALL OUR CLUB SECRETARY KYLIE ON 0410 528 468
WE WOULD LOVE TO HAVE YOU ON BOARD!!!
- - - - - - - - - - - - - - - - - - - - - - - -
Our contact details:- Email: crfclub@bigpond.com
Postal Address: PO Box 79, Corowa 2646 - Phone: (02) 6033 1585 - Fax: (02) 6033 4151

2014 SEASON
Bryce Campbell - Senior Coach (ph: 0401 069 653)
Troy Maiden - Senior Assistant Coach (ph: )
Brett Skinner - Reserves Coach (ph: 0428 330 601)
David Barkley - Thirds Coach (ph: 0438 571 753)
Beck Didier - A Grade Netball Coach (ph: 0408 504 174)
Rowena Black - B Grade Netball Coach
Rebecca Longmire - C Grade Netball Coaches
Kylie Greig - Under 16's Netball Coach (ph: 0410 528 468)