Home Page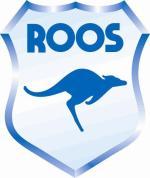 Christmas Raffle Winners
1st Prize - $4000 travel voucher from Corowa Travel Link
DIANNE SEIDEL
2nd Prize - $500 Camping World Voucher
SAM CARPENTER
3rd Prize - Dinner, B&B at Tulleries Rutherglen
BRETT, AUSSIE HOTEL
Congratulations to the winners and thanks to the business houses for their support.
VOLUNTEERS
YOU MAY BE ONE OF THE MANY PEOPLE WHO WOULD LOVE TO HELP THE FOOTBALL AND NETBALL CLUB OUT IN SOME WAY BUT ARE NOT SURE HOW - WELL IF YOU WOULD LIKE TO KNOW MORE PLEASE CALL OUR CLUB SECRETARY KYLIE ON 0410 528 468
WE WOULD LOVE TO HAVE YOU ON BOARD!!!
- - - - - - - - - - - - - - - - - - - - - - - -
Our contact details:- Email: crfclub@bigpond.com
Postal Address: PO Box 79, Corowa 2646 - Phone: (02) 6033 1585 - Fax: (02) 6033 4151

2015 SEASON
Bryce Campbell - Senior Coach (ph: 0437 445 897)
Matt Witherden - Reserves Coach (ph: 0417 394 829)
Darren Hatton - Thirds Coach (ph: 0414 280 732)
Beck O'Connell - A Grade Netball Coach (ph: 0408 504 174)
Kylie Greig - B Grade Netball Coach (ph: 0410 528 468)
Casandra Hughes - C Grade Netball Coach (ph: 0418 445 528)
Nicole Griffin - Under 16's Netball Coach (ph: 0428 261 624)