Home Page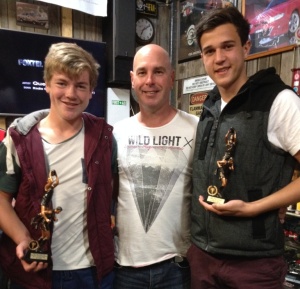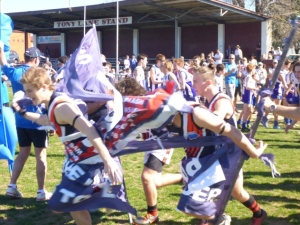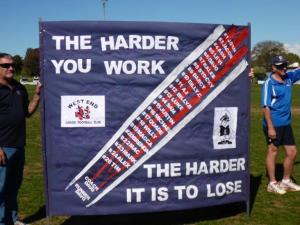 Welcome to West End Junior Football Club
U16 Presentation: Pictured from left to right are Matt Williams (Best & Fairest), Ian Davison (Coach) and Ashton Arthur-Hay (Runner up Best & Fairest).
The presentation was held in a relaxed atmosphere in Tony Walker's "Man Cave". Thanks to the Walker family for hosting the event.
U16 Grand final: Photo of the players running through the banner. Unfortunately we lost in a hard fought game with Combined Saints. Final scores were Combined Saints 12.7-79 Def Power 8.14-62.
U16 Grand final: Photo of the Power banner.
Annual General Meeting (Date changed)
Date: Tuesday 16/9/2014
Time: 7:30pm
Where: Traralgon RSL, Grey Street Traralgon.
Please talk to one of the committee members for details about committee positions. Current committee are as follows.
Adam Lambert
Dave Huggins
Jamie Tactor
Martin Poel
Kristen Poel
Kylie Tactor
Jo McGregor
Gary Williams
Terry McGregor
Games played
Games played by players has now been updated. Refer to the menu item "Players > Games Played".
Coaches for 2015 season - Expressions of interest
The West End Junior Football club is seeking expressions of interest for coaching positions in u10, u12, u14 & u16 age groups.
All coaches need be qualified and have registration up to date.
New coaches wanting to be qualified and registered have to attend a training course that will be paid for by the club.
Expressions of interest are to be directed to the club president, Adam Lambert (caddpro@bigpond.com)