Home Page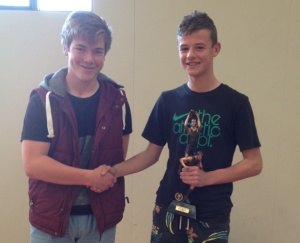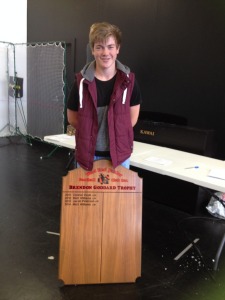 Welcome to West End Junior Football Club
Presentation day: Pictured are Matt Williams (u16 Best & Fairest) and Will Ryan (u14 Best & Fairest).
Presentation day: Pictured is Matt Williams (u16 Best & Fairest) with the Brendan Goddard shield.
Club history & Year Book
The club history has been updated with latest awards from Presentation Day.
An electronic version of the Yearbook is available from the menu item "History > Yearbooks".
Games played
Games played by players has now been updated. Refer to the menu item "Players > Games Played".
Coaches for 2015 season - Expressions of interest
The West End Junior Football club is seeking expressions of interest for coaching positions in u10, u12, u14 & u16 age groups.
All coaches need be qualified and have registration up to date.
New coaches wanting to be qualified and registered have to attend a training course that will be paid for by the club.
Expressions of interest are to be directed to the club president, Dave Huggins (drhuggins1@hotmail.com)