Home page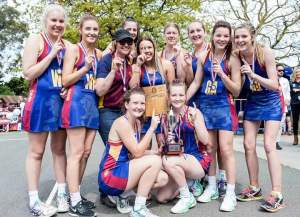 Congratulations to our
17 and Under Netballers
on winning
Back to Back Premierships
in the Gipplsnad League
The Moe Football Netball Club is pleased to announce the appointment of James Blaser as its new Senior Coach for the next 3 years.
Blaser has been a successful player at the club and has a wealth of experience as being one of the premier footballers in the Gippsland area and is highly respected by many through the local football circles on and off the field.
Selection committee Chair and Football Manager Lachlan Sim says Blaser represents the change needed to lead and build the football program created by departing coach Adrian Burgiel during the past 2 years where the club has implemented a strong youth program which has set the club up for a bright future.
See the News Tab for the full story