Home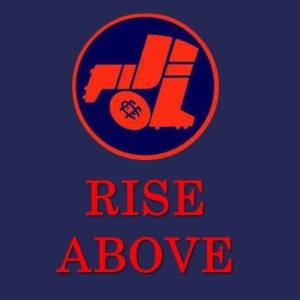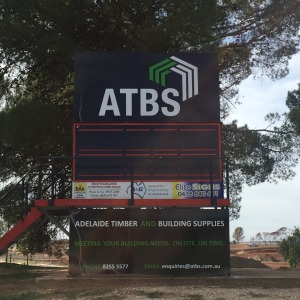 FREELING
FOOTBALL CLUB
TEAM - CLUB - COMMUNITY
Welcome to Emmetts
Round 2 begins a new era at the Freeling Football Club with the oval to be known as Emmetts Park during the Football Season. We welcome the team from Emmetts and appreciate the support that they are extending to the Redlegs for season and beyond!
Scoreboard sponsored by ATBS for the 2016 season



The 2016 season also heralds a new era with Adelaide TImber and Building Supplies taking on the coverted scoreboard sponsorship for the next 3 seasons. The scoreboard has also been moved to the outerside of the oval for this season onwards.

Freeling v Willaston : Match Media Reports
In what was a perfect morning for footy on Saturday both the under 9's teams came out firing. The Blues were very good, and their intensity and willingness to learn and develop each week is a great sign for the footy club. Zac Trestrail kicked 4 goals and 8 players hit the scoreboard giving an indication this team is working well together as a group. Awards for the Blues went to Zac Trestrail, Nick Harris, Trent Hutchins, Charlie Moss and Kobi Eguchi snagged the encouragement awards. The Reds followed and were on the go from the start with a 5 goal to zero first quarter. It was encouraging to see they are still putting what they are learning in into practice with some excellent handballing through the middle from Jett Hakkinen, Jordan Wendelborn and Blake Rawlinson. While Sophie Eaton shared the ball when the right opportunity presented itself. Ayden Colbourne led the way with 3 goals on the day, with goals shared between six players. Oscar Leske continued to improve and kept hold of the ball when it counted. Best on the day went to William Morris who was fearless against bigger opponents, Jake Adkins and Blake Rawlinson.
The Under 11's came out against a good opponent in Willaston, and both teams worked hard in defence for the whole game. The Blues contested hard and were unlucky not to walk away the better, with Ryan Shaw kicking 3 majors and Lachlan Gambling also grabbing 1. Bests on the day were Ryan Shaw, Jayden Barker and Lachlan Gambling. The Reds dominated in defence for the 1st and 3rd quarters, not allowing Willaston to score but a late charge saw them take the day. Kicking 2-7 gave us the positive on the scoring shots, but it wasn't quite enough. Special mentions to William Morris, Harvey McDonald and Josh Williams. Best on the day Coopa Moss, Harry Oliver and Bailey Gaskin.
The Under 13's started the main oval off with a great win. An excellent team effort with all players contributing when they had to. Some of our link up handball and kicking through the midfield was terrific it was especially pleasing to see the improvement in some of our younger less experienced players Sam Holtec, Hayden Lyall and Owen Matz. Best players for the day went to Mitchell Lovell, Patrick Blows, Jadyn Martin and Tom Hahn.
The Under 15's came up against a bigger opponent but refused to back down, despite the score line the lads never gave up and continue to back each other. We welcomed new player D'Arcy McKenna to the club this week, and he didn't disappoint giving us a best on ground performance, while Seth Rigney and Thomas McInerney continued to show their value to the team as second and third best. Jamie Clarke, Kyle Schrapel and Joelan Cundy all contributed well.
The Senior Colts put in a solid effort by all, the commitment and willingness to attack the ball was evident. Missed opportunities in front of goals was the only negative. Well done to the three Junior Colts who stepped up due to injuries, they performed to a standard above what was expected. Only a few things to work on and another win won't be far away.
The Reserves came out confident of a positive result, however started slow with Willaston taking a 4 goal lead into the main break. The lads came out after halftime with a renewed enthusiasm and clawed back to within a couple of goals, but Willaston were let back in late in the quarter, running out with a 7 goal win. Despite the results the lads improved on the scoreboard and are starting to gel. With the inclusions of a few new talls and players returning to A's we have an opportunity to gel as a unit and results will come. Adam Haseldine impressed with his marking and proved best on, while Dylan Schulz and Rhys Allen cam in close behind. We take on Nuri next week with a confidence that is continuing to improve.
The A's took the positives from last week's match and hit the park with a confidence that is growing more evident each week. We welcomed back Beau Jarman and Jay Meaney, and for the second match in a row against a more favoured opponent, took the lead into the first break. The second saw the contest continue to ebb and flow and at the main Willaston took a slender 2 goal lead into the sheds. Unfortunately our four quarter football still hasn't appeared and Willaston kicked 10 to 4 in the second half. The scoreboard did not reflect the effort, with our defenders working hard all game. Pete Dempsey kept Johncock to one for the match while Lachlan Heinrich and Ben Heinrich worked hard all match. Gaz Smith continued to show us how exciting a player he can be. Bests for the day went to Pete Dempsey, Gaz Smith and Brady Scott.
Congratulations to Sam Carmichael on his 100th A Grade appearance.
#riseabove
Membership
The online registrations will also have the availability to become a general memnbership, or take out a family membership for two adults and two Junior Footballers at a reduced price.
General membership will cover you gate entry for home games for the season, as well as provide you with voting rights at club AGM's and more importantly, support our club. We currently have a small membership number, and if you take out the players, this falls well below an acceptable number. I can say it is below 100 (by a fair distance). Please consider taking a general membership this year when they become available. Let's see if we can crack the ton for General Members at the Redlegs.
A club cannot survive without a strong member base, please speak to one of our committee members if you would like to become a general member of Freeling Football Club.
2016 Events
Events calender now available. Keep an eye on the the Freeling Redleg Social page on Facebook to find out more.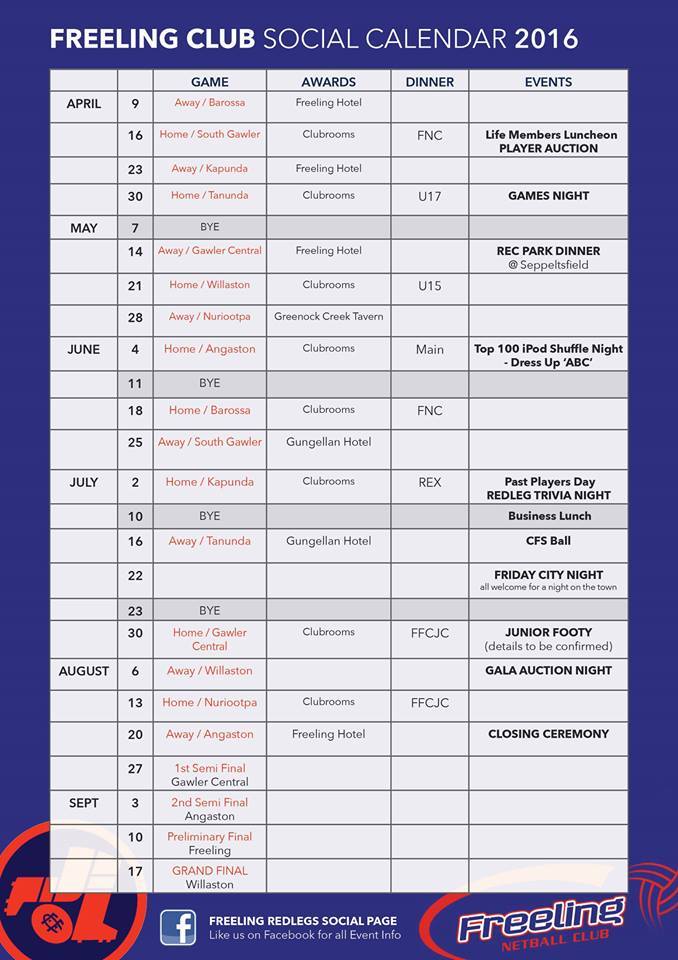 Find us on Facebook
We now have a facebook site which will keep you up to date throughout the pre and off season, please feel free to utilise this but keep in mind that this page is accessable by all Senior and Junior footballers and their families. Keep it footy related.
https://www.facebook.com/FreelingFC?fref=ts
Go the Redlegs!!
Proudly Sponsored In 2016 by
STERLING HOMES
ADELAIDE TIMBER & BUILDING SUPPLIES
EMMETT'S
AGPOINT AUSTRALIA - FREELING HOTEL
SHANAHAN WINES - JT JOHNSON'S
SUPPORT THE SPONSORS THAT SUPPORT THE REDLEGS!

Make sure you check out our sponsors and please utilise their services whenever you can. Without there support our club would not function.