Home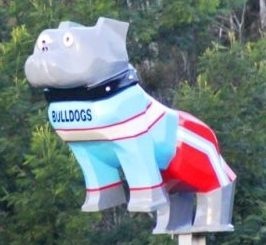 Stone seals fourth Michael Cronin Medal!
Adam Stone won his fourth Michael Cronin medal for the 2015 season. It is the first time a player has won this medal four times. Cheyanne Hatch, (WLT Captain) also won the WLT player of the year for the 2nd time in a row. The full article can be read on the Group 7 'Bulls' website.
On Sunday the 18th of October, the MURLFC held their Annual General Meeting (AGM). All positions were filled. Congratuations to their following members on their election-
President: Greg Cassin
Secretary: Cath Becker
Treasurer: Cath Becker
Senior-Vice President: Todd Barkley
Junior-Vice President: David Hatch
General Committee:

P. Love
A. Stone
G. Brumby
M. Hampson
P. Windshuttle
P. Leffley
J. Millard
O. Dredge
B. Cox
A. Davies
I. Dadd
P. Meredith
S. Whitford
N. Morrison
J. Greenhalgh
K. Whitford

Patrons were also elected at the AGM. Congratulation to the following Patrons for the 2016 season.

Joanna Gash
Shelley Hancock
Robert Miller
Tony Hardman
Ann Sudmalis
Phil Barry
The Milton Ulladulla Rugby League Football Club (MURLFC) is a rugby league football club located on the South Coast in the beautiful Milton Ullaudlla region, in the electroate of the Shoalhaven. Milton Ulladulla is located 3 hrs south of Sydney and 2.5 hrs east of Canberra. The Bulldogs currently play in the Group 7 competition and travel as far North as Shellharbour and Port Kembla but is the furthest club south. The MURLFC have 4 divisons -First, Reserve, Under 18's and the Womens League Tag (WLT) competition. The Bulldog's WLT side, first year was 2013. In 2014 the WLT defeted the Kiama Knight in the Grand Final and took home the premiership. In 2015 the girls were defeated in the grandfinal and lost to the Kiama Knights. We hope the girls can snatch the premiership in 2016. Milton Ulladulla Rugby League Football Club colours are red, white and pale blue. The Bulldog's home ground is in Mollymook- the Bill Andriske Mollymook Oval and games are usually held every 2nd weekend through the football season. More infomations on fixtures and results can be found in the menu. More History of the MURLFC can be found the the "Club History" section on the site.