Home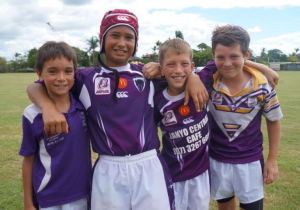 BANYO RUGBY LEAGUE CLUB
Sign On Day - 7th Feb 2015
9am till 12pm
Or every Tuesday and Thursday
5pm till 6:30pm
Players Fees
U5 & 6's - $95
U7 to 9's - $175
U10 to 12's - $195
U13 to 18's - $225
Fees Include: Playing Jersey, Club Shirt, Team Photo, Participation Plaque, Insurance, Qualified Referees, Qualified Coaches & A Lifetime Of Mates.
If you pay your fees within the first month of signing on the player will receive free shorts and socks.
The club encourages all players at any experience level to join.
See you on the field.
Club Address: Bora Ring,Childs Road, Nudgee, QLD 4014
Club Postal Address: PO Box 52, Banyo, QLD 4014
Phone: (07) 3267 8806
Email:(main email address) banyodevils@gmail.com